Putin's Judo Diplomacy: Japan's PM Wants Olympian to Fight Russian Leader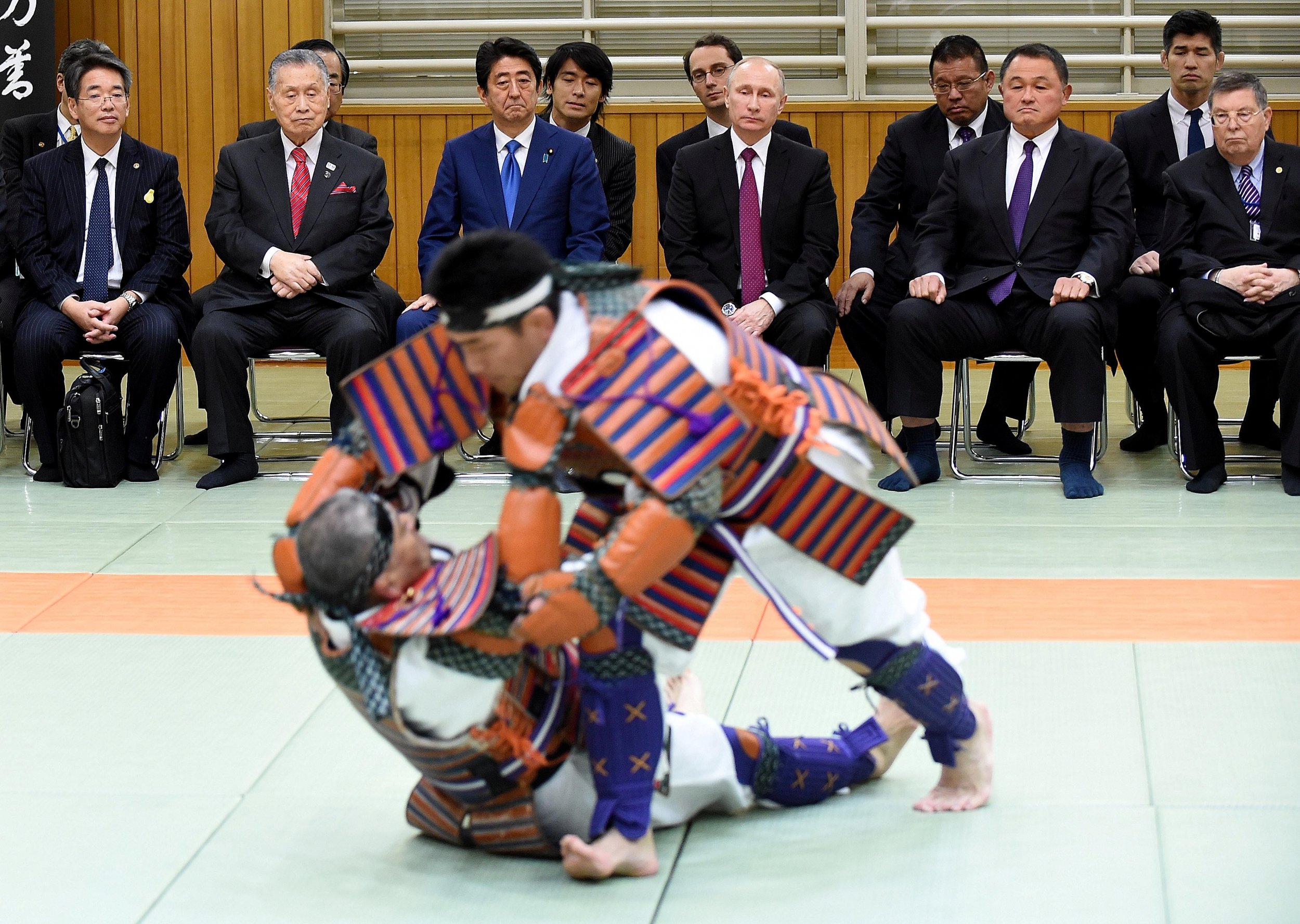 Japanese Prime Minister Shinzo Abe has challenged Russian President and judo enthusiast Vladimir Putin to throw down on the mat with Olympic gold medallist Yasuhiro Yamashita in the homeland of the martial art, Japan.
Speaking to Yamashita at an Asia economic forum in Russia's far east, Abe said he would love to see the judo master draft Putin and Mongolian President Khaltmaagiin Battulga—also a judo enthusiast—in some exhibition grappling.
"Yamashita-san, can you not invite the two presidents with black belts to Japan, via the Japanese judo federation? That way Mr. Yamashita and the two presidents could show us some training moves," Abe said at the summit in Vladivostok, Russian state news agency Itar-Tass reported.
Abe said he would confine himself to the sidelines as he is not a judoka and he did not want to get injured.
The Vladivostok summit follows Putin's trip to China earlier this week and has delegations from North Korea, South Korea and Japan visiting to discuss future economic projects and policy with Moscow.
Putin has showcased his love of judo—a sport he described as his "first love" last year—multiple times. He has released his own judo instructional video, in which he explains the philosophy of the martial art and talks through the fundamental holds and techniques.
Putin and Abe's last meeting in Japan culminated with a judo exhibition at the renowned Kodokan Judo Institute in downtown Tokyo, though both men were only there as visitors not participants. Prior to it, the Russian leader said the sport has a philosophical impact on the teacher, teaching "respect for the partner and for our elders as our teachers."
One of Putin's most vocal and high ranking supporters at home - Chechen regional head Ramzan Kadyrov—has announced plans to complete a judo and martial arts arena in the region and name it after Putin.