St. Petersburg Explosion: Putin Orders Security Service to Kill 'Bandits on the Spot'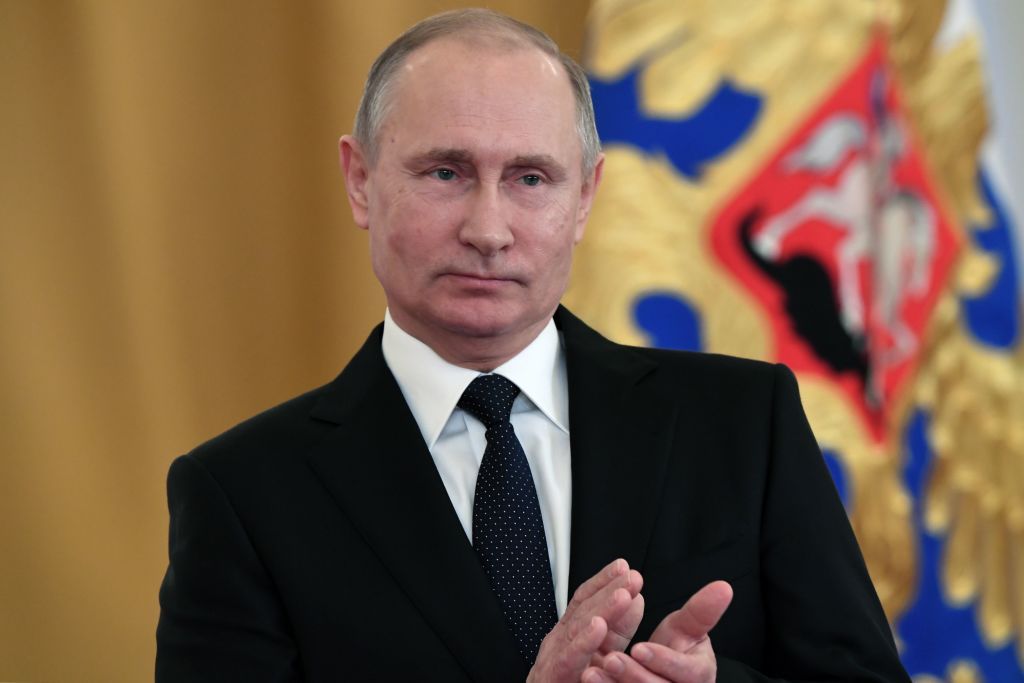 Russian President Vladimir Putin ordered police in life-threatening situations to "liquidate the bandits" who have committed recent attacks against the country.
Putin called an explosion at a St. Petersburg supermarket that injured 13 people on Wednesday "a terrorist act." Speaking on Thursday at an awards ceremony for military personnel in the Kremlin, the president said, "I yesterday ordered the [Russian Federal Security Service] director to act within the framework of the law when detaining these bandits, of course, but if there is a threat to the life and well-being of our employees ... to act decisively, not take any prisoners, and liquidate the bandits on the spot."
Wednesday's supermarket blast came from a homemade device hidden in self-storage lockers within the building. Putin's speech followed a series of attacks and extremist threats targeting Russia, including an April bombing on the St. Petersburg subway system that authorities also condemned as an act of terror.
Putin praised the Russian security service for recently preventing "another attempted terrorist act," though he provided no details on the thwarted plans. The Russian president warned people that the attacks would only increase if Russian citizens who left the nation to fight alongside the Islamic State militant group (ISIS) were permitted to return home from Iraq and Syria. Russians make up the largest number of foreign fighters who joined ISIS.
Russia has recently pushed peace talks to end the Syrian Civil War—an ongoing conflict between Syrian leader Bashar al-Assad and anti-government forces. The conflict, which started in 2011, has been complicated by extremist forces in the region. Russia is a recognized ally of Assad and has supported him against Syrian rebels trying to oust the president from power.​
Related: Russia is now accusing the U.S. of meddling in its upcoming election, after barring Putin critic
Russia is approaching its own elections in March 2018, which critics say are illegitimate because the Russian government vets candidates who want to run against Putin and can ban potential challengers for unlawful behavior. Prominent activist Alexei Navalny, a vocal critic of Putin, has said he will run, though he is legally barred based on controversial fraud charges.