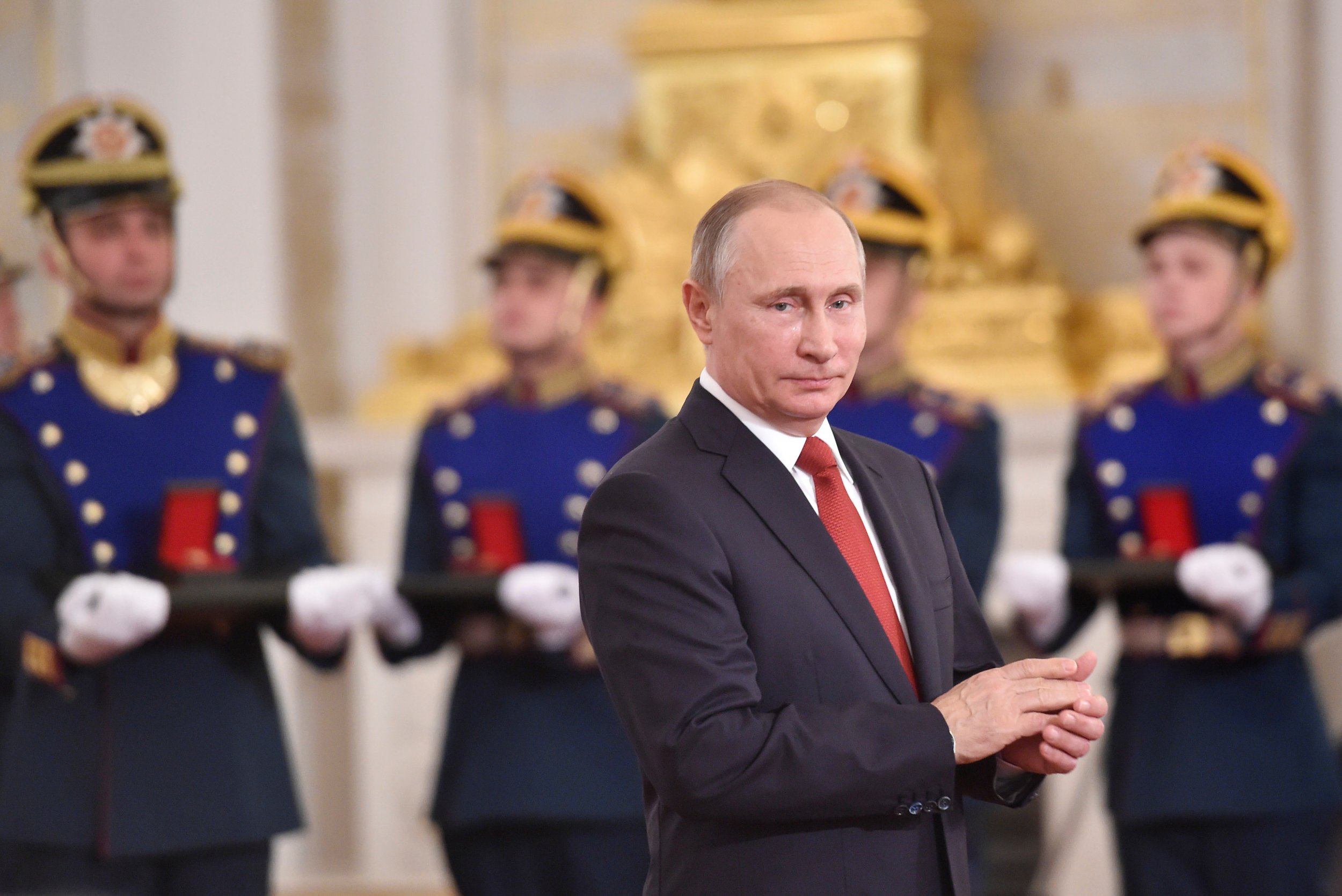 Russian President Vladimir Putin has once again vowed to respond adequately to the U.S. anti-missile shield planned for Europe with a "rougher, cheaper" but ultimately "effective" response.
"For us, there are two threats to Russia," Putin told American director Oliver Stone in his four-part interview series during which Putin repeated his personal views and questionable interpretations of world affairs that he often shares unchallenged on Russian state television—but this time for American audiences.
Read More: If you want to grill Putin, the Kremlin has given out his number. Sort of.
"Firstly it is the deployment of these missiles directly on our borders with Western European states, And the second threat is that the launchers of anti-missile ammo can, in a few hours, be converted carry to attack missiles," Putin told Stone.
"Indeed, this is just another careless, big strategic mistake by our partners, because to all these actions Russia will give an adequate response, and this will mean nothing other that yet another arms race," Putin said, referring to the Cold War-era arms pile-up by east and west. "In this case, our response will be much cheaper. It may be somewhat rougher, but it will be effective and we will keep this so-called strategic balance."
Putin's reminder that Russia can and will strike back in the case of any foreign attack, is one of the oft-repeated lines in his arsenal that have won him the image of a protector of Russian interests. An image that Stone seems perfectly willing to recreate.
Russia has taken a very negative stance on attempts to supply America's European allies with a missile shield, regarding it as an excuse to plant missiles near Russia. During the Stone documentary series, Putin reiterated the philosophy of his Soviet predecessor Mikhail Gorbachev who said it should be mandatory that Eastern Europe—Moscow's former sphere of influence—should remain non-aligned.
Currently Romania and Poland have volunteered to take on elements of the missile shield, sparking threats from Moscow officials that this makes them "targets" of Russian missiles. In an earlier part of the interview Putin remarked that this is indeed how Russia will view countries that, in his view, are coerced as "vassals" of the U.S. to host this technology.