Putin's NATO Backfire? How Finnish, Swedish Forces Compare With Ukraine's
If Ukraine had joined NATO as Russian President Vladimir Putin once feared, it would have added an extra 210,000 troops and 2,550 tanks to the alliance's military strength, bringing the total up to at least 3.7 million personnel, including troops, personnel and civilian fighters.
Putin has always justified his invasion of Ukraine as a means to stop the eastward expansion of the 30-strong Western military alliance but Finland and Sweden have both dramatically increased military spending since the war began on February 24. The two countries have announced their intention to join NATO, signaling that Putin's war aims to prevent the alliance from getting stronger are backfiring.
Moscow has been quick to warn that the two countries' move to join the alliance will be met by "retaliatory steps," including deployment of nuclear weapons.
However, Sweden's ruling party approved the country's bid to join NATO on Sunday, as well as Finnish politicians calling for their country to join the alliance "without delay." The decisions to end decades of neutrality are almost entirely motivated by the Russian invasion of Ukraine. Finland has an 807-mile border with Russia, fought two wars against the Soviet Union and is increasingly concerned about its security.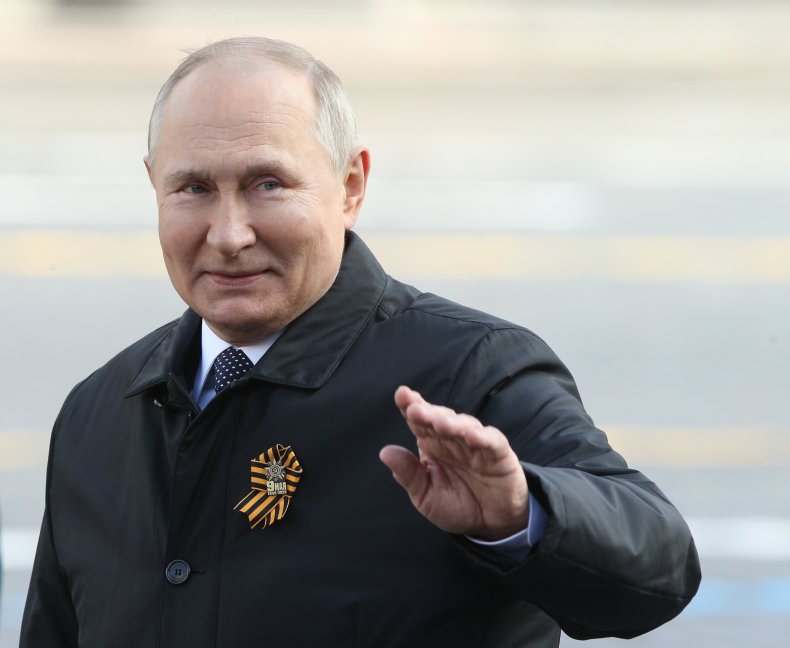 Finland and Sweden's governments are expected to formally submit a joint-membership application to the 30-member alliance as soon as the decisions are ratified.
On Saturday, Russia cut off electricity supplies to Finland, according to the Finnish grid operator. Russian energy supplier RAO Nordic said the move was allegedly linked to problems with payments and not the current political situation.
Now that Finland and Sweden seem like they're on course to join NATO, let's look at how their militaries compare to Russia's and Ukraine's pre-war military, as well as NATO's military. We will also look at their defense spending commitments since the beginning of the war.
Military Comparisons
Russia has the fifth-largest military in the world. Its army has 280,000 personnel and its armed forces have 900,000 active personnel in total, according to the International Institute for Strategic Studies (IISS).
According to its website, NATO has 3.5 million military personnel, including troops, rersonnel, and civilians. The alliance has 14,682 main battle tanks, according to Statista.
Ukraine's armed forces number about 210,000 , including numerous reserves and new recruits. President Volodymyr Zelensky recently signed a decree that would eventually increase Ukraine's armed forces to 361,000 personnel.
Had Ukraine joined NATO as Putin initially feared, it would bring the alliances' forces up to nearly 3.7 million.
Russia's 2,840 battle tanks outnumber Ukraine's by more than three to one, according to the IISS. According to Oryx — a military and intelligence blog which monitors Russia's military losses in Ukraine — Ukraine had about 2,550 tanks before the war, meaning that NATO would have more than 17,000 tanks if the country joined the alliance.
Global Fire Power, a military analysis website, estimates that Finland has 23,000 active military personnel, 900,000 reserve personnel and 200 tanks.
The website says that Sweden has 16,000 active military personnel and 22,000 paramilitary forces, meaning it has an estimated 38,000 military personnel overall. It says that Sweden has 121 tanks.
According to Global Firepower, Finland has 192 military aircraft and Sweden has 204. Ukraine has approximately 318 military aircraft.
If both Finland and Sweden joined NATO, it would bring the total number of military personnel in the alliance to nearly 3.57 million. This figure is lower than what Ukraine would have added to NATO at pre-war levels. However, if reserves are included it would bring it to nearly 4.5 million. Overall, the alliance would have just over 15,000 tanks if the two Nordic countries were members.
New Military Spending Commitments
NATO members are required to reach a military spending target of 2 percent of their GDP to be a member of the trans-Atlantic alliance.
On March 10, Sweden announced that it would raise its military spending as a result of the Ukraine war—in 2020, it accounted for 1.2 percent of the country's GDP, but now it will rise to 2 percent "as soon as possible," Swedish Prime Minister Magdalena Andersson told reporters. During the Cold War, Sweden dedicated up to four percent of GDP to its defense budget, but in the 1990s and 2000s this was cut to around 1 percent.
Sweden's military budget for 2021 is around 66 billion kronor ($6.56 billion) and it had already agreed to raise it to 91 billion kronor a year by 2025.
On April 5, Finland said it would increase its defense spending by €2.2 billion ($2.4bn) over the next four years—including by €788 million in 2023 and then by €408 million a year until 2026. This marks about a 70 percent increase to the previous defense budget.
"The war in Europe has fundamentally changed our security environment," Finnish Defense Minister Antti Kaikkonen said in a statement at the time.
"For this reason we have decided to allocate a significant budgetary increase to the defense forces," he added.
Newsweek has contacted the Russian foreign ministry for comment.
Update 5/16/22, 11:13 a.m. EDT: This article has been updated with a new headline and figures on NATO's overall strength.