Putin's Party Unveils Russian 'Straight Pride' Flag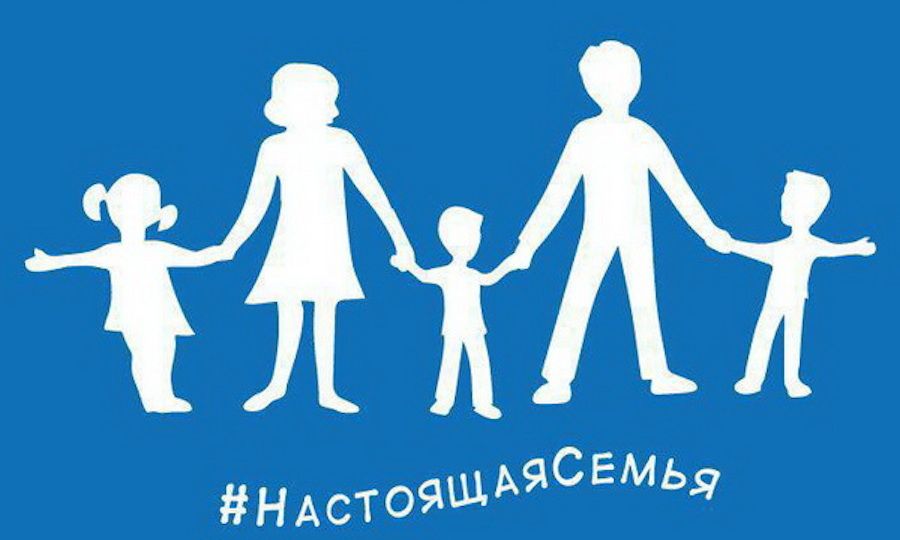 Russian President Vladimir Putin's United Russia party has courted controversy by unveiling a flag celebrating heterosexual "real families" in response to the U.S. decision to legalize gay marriage.
Homosexuality is not illegal in Russia, however the country has implemented a law since 2013 which outlaws the use of symbols which could be considered "propaganda" promoting "non traditional" values.
Alexey Lisovenko, United Russia's deputy head in Moscow, unveiled the flag Wednesday which depicts a man and a woman holding hands with three children during an exclusive interview with national daily Izvestia.
The flag is part of a planned social media campaign to celebrate traditional values under the hashtag #НастоящаяCемья (#RealFamily), in time for Russia's national day of family, love and faithfulness which was held today. The hashtag is also present on the flag itself.
"This is our reply to same-sex marriage, that corruption of the concept of family. We must to warn against gay fever in our country and support traditional values," Lisovenko said.
The official unveiling of the flag took place in Moscow Wednesday evening at a "traditional values march", a conservative parallel to gay pride marches, which around 1,000 Russian families have been invited to attend by United Russia.
The flag will come in three colour schemes, inspired by the three colours of the Russian flag. One will have the symbol of the family in red set against a white backdrop, while the other two variations will have a white coloured family on them with either a blue or a red background.
United Russia members of parliament are also expected to attend, as well as Russian celebrities including singer Anna Sizova who will perform.
Some bloggers and social media users in Russia remarked on the striking similarity between the flag unveiled by United Russia and the flag of La Manif Pour Tous, a French organization that campaigns against same-sex marriage. The only difference between the two flags appears to be the addition of a third child in the Russian version of the flag.
Political satire Twitter account RIP Novosti, a parody of Russian news agency RIA Novosti, posted images of the French flag, accusing United Russia of having "stolen it" and also mocking that one of the changes United Russia had made to the image was to make the mother's waist larger than her French equivalent.
Lisovenko went on Russian radio station RSN to address the criticisms, saying that they had approval from the French designers of the flag to use it and had chosen to add one more child as "It is a Russian tradition to have many children in a family".