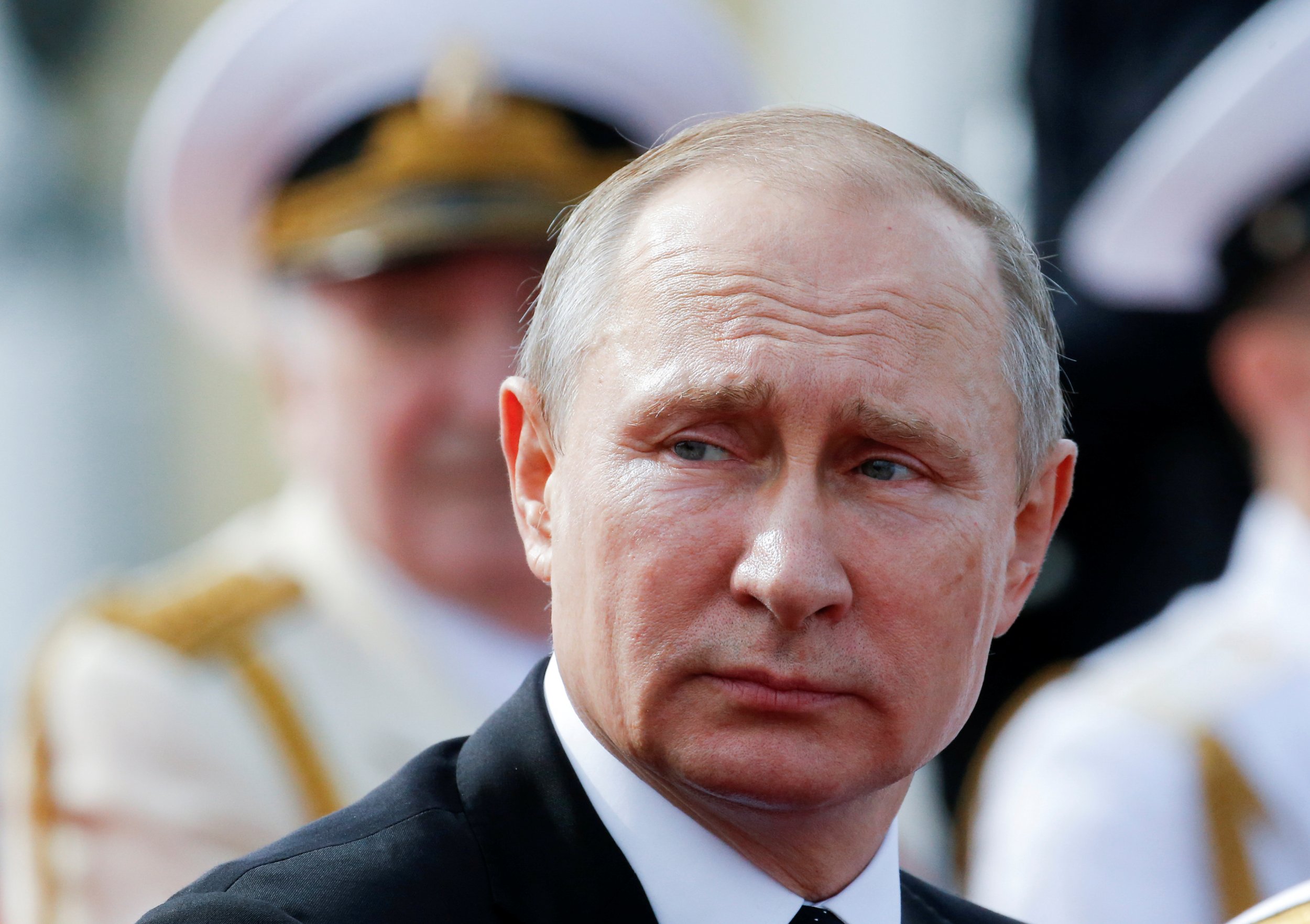 Russia's plan to force the U.S. to cut 755 staff from its embassy and consulates there is a "regrettable and uncalled for act," the State Department said Monday.
"We are assessing the impact of such a limitation and how we will respond to it," a State Department official said in a statement to Newsweek.
During an interview with Vesti TV Sunday, Russian President Vladimir Putin announced that he would force the U.S. to cut its staff by September 1. Moscow has also said it will seize two U.S. diplomatic properties.
The U.S. has roughly 1,210 staff across its embassy in Moscow and consulates in St. Petersburg, Yekaterinburg and Vladivostok. A 2013 State Department inspector general's report said that 934 staff members are "locally employed" Russians.
The State Department did not respond to a query asking if the cuts would affect native Russian staff or whether the embassy in Moscow and consulate in St. Petersburg would be seized as part of Moscow's measures.
Putin's move comes in response to a bill passed by the House of Representatives and Senate last week to turn U.S. sanctions on Russia into law. The White House said last Friday that President Donald Trump will sign the sanctions bill.
The president has previously fought hard against the idea of imposing further sanctions on Russia, and the White House was secretly looking at returning two Russian diplomatic compounds in the U.S. seized from the Kremlin late last year.
Related: Mike Pence hopes sanctions will improve Russia's behavior as Putin orders expulsion of hundreds of diplomatic staff
At the end of December 2016, President Barack Obama announced America would take the properties and kick out 35 Russian diplomats, targeting them because they were involved in spying and interfering in the 2016 election.
In May, Trump's economic adviser Gary Cohn said the president was "looking at" whether to lift the sanctions. Putin has warned against imposing more sanctions or turning current sanctions into law.
Since 2012, a series of sanctions have clamped down on Russian corruption and human rights abuses, as well as the annexation of the Crimean region of Ukraine in 2014.
Trump has been quiet about the bill on his favorite communication platform, Twitter. The White House did not respond to Newsweek's request for comment on Putin's sanctions.
On Monday, former U.S. ambassador to Russia Michael McFaul called for a more robust response from the State Department and White House to Putin's actions.
During a trip through Eastern Europe to show support for Russia's neighbors, Vice President Mike Pence said Monday that Trump will sign the bill "very soon." Pence is visiting Estonia, Georgia and Montenegro.
"Russia continues to seek to redraw international borders by force & undermine the democracies of sovereign nations," Pence tweeted Monday.