Putin's Landmark Parliamentary Win Comes With Record Low Turnout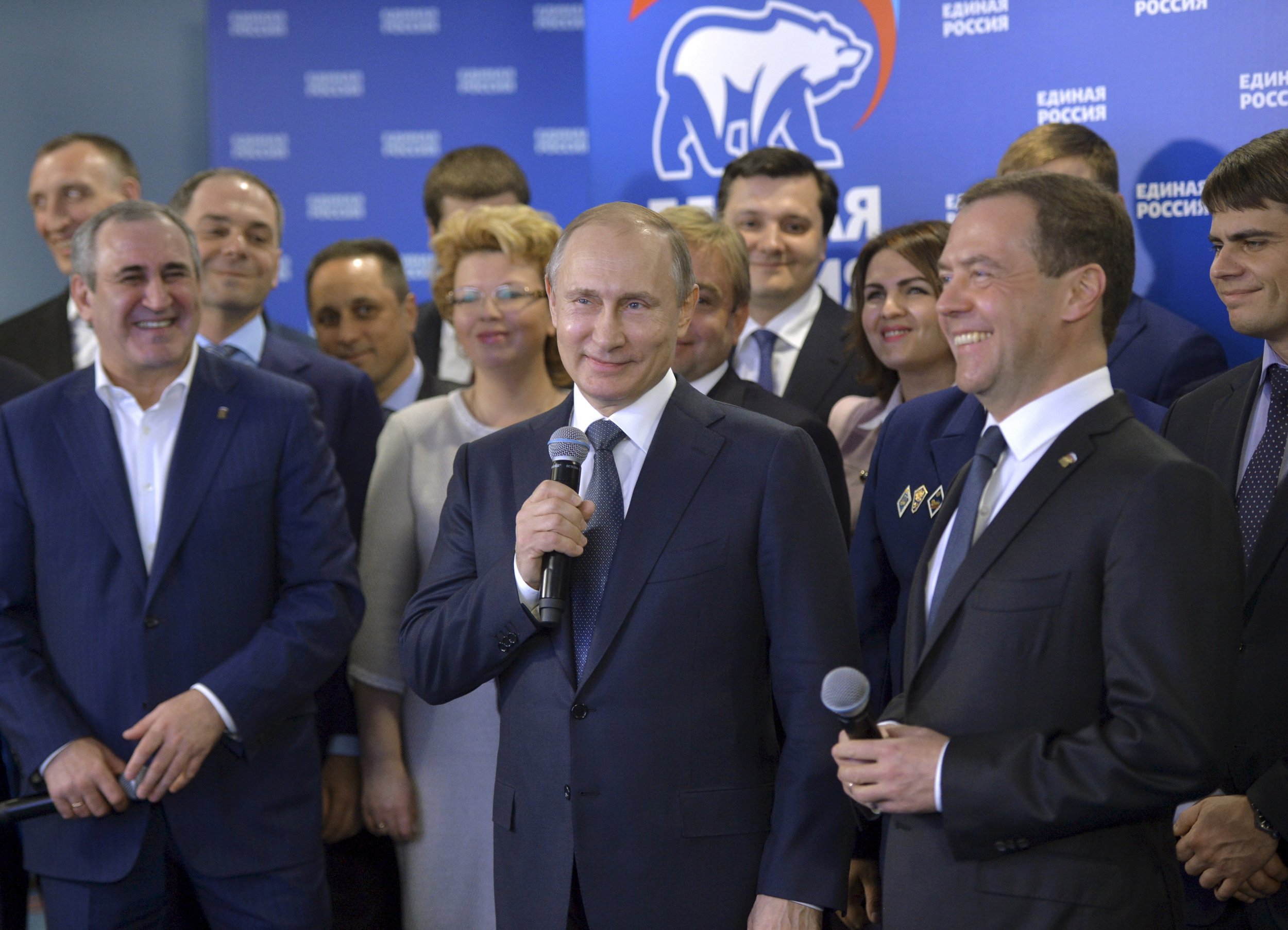 Russia's ruling party United Russia won a record high number of seats in the Russian parliament in an election with the lowest turnout in the country's post-Soviet history.
While Sunday's vote showed some signs of hope for the Russian opposition to finally break into parliament's lower house, the State Duma, the exit polls indicated a decisive victory for President Vladimir Putin's United Russia.
With all the votes counted Monday morning, United Russia won a staggering 343 seats in the 450 seat Duma—the most won by a single party, state news agency RIA Novosti reported. The previous record was set by United Russia itself in 2007, when it won 315 seats.
While Putin hailed the result a vote of confidence for his party at the time of the exit poll, he acknowledged the turnout projections of 40 percent were notably low.
After counting 93 percent of the national vote, by Monday morning, the turnout was less than 48 percent, making the election the worse attended one since the collapse of Soviet Union, independent news network Dozhd reported.
The result is lower than the 54.8 percent recorded in 1993, when the lowest turnout ever was recorded, a year after the Soviet Union's collapse.
Russian physicist and political scientist Sergey Shpylkin argued on his blog that even this turnout may have been massaged, estimating that, without fraud, the vote may have been nearer 38 percent.
In an ominous sign for Russian democracy one of the top Twitter trends on polling day in Russia was #ЯнеГолосовал (I did not vote). Last week would-be voters took to social media in droves to declare that the upcoming vote was "Elections without choice".
The head of Russia's electoral commission Ella Pamfilova confirmed the turnout was 47.81 percent with almost all of the votes counted but said that it was a "turnout like a turnout."