Vladimir Putin's Reign of Torture and Kidnapping in Ukraine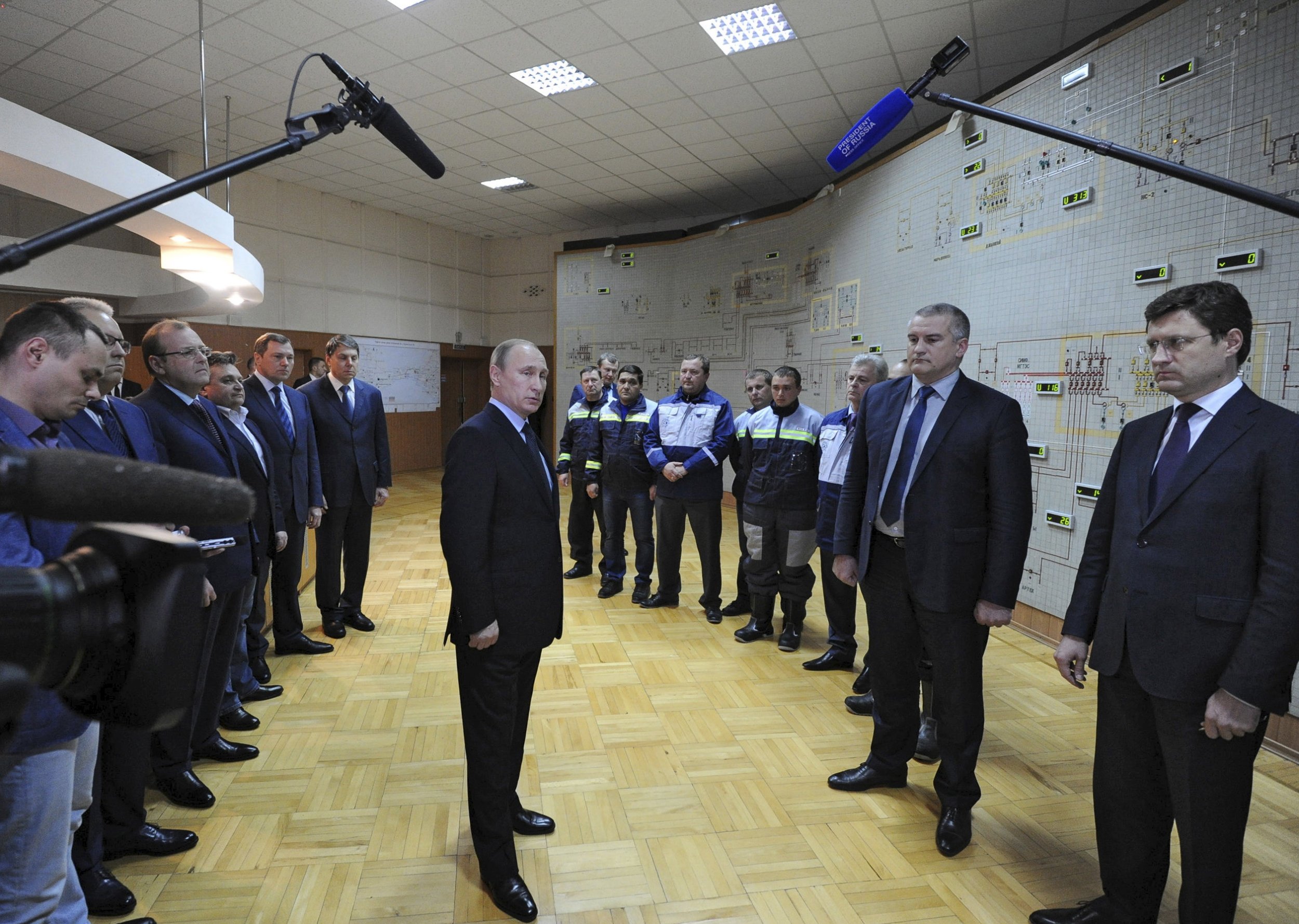 This article first appeared on The Atlantic Council site.
Ukrainian human rights activists believe that over 87 percent of Ukrainian soldiers and half the civilians who have been taken prisoner by Kremlin-backed, pro-Russian militants in the Donbas have been subjected to torture or ill treatment.
Additionally, in over 40 percent of the so-called "interrogations," key roles were played by mercenaries from the Russian Federation or by people who identified themselves as Russian military personnel.
The coalition Justice for Peace in Donbas has just released a report titled "Those Who Survived Hell." The study is based mainly on a survey of 165 people, both soldiers and civilians, who were held captive by the militants.
In many cases, even those who were not themselves tortured report witnessing or hearing the torture of others. One-third of the soldiers in the study, as well as 16 percent of the civilians, had personally witnessed a death as the result of torture.
Oleh Martynenko, one of the authors of the report, notes that the conditions in which prisoners and hostages are held do not meet any international standards. In two-thirds of the imprisonment sites, no medical care is available.
Disturbingly, however, the presence of medical staff is no guarantee of greater protection. The researchers found cases where medical workers had taken part in torture, by bringing the victim around in order for the torture to continue.
Martynenko says that the researchers had not anticipated the high ratio of mercenaries and Russian military personnel implicated in the torture of prisoners. This is grounds, he adds, for charging Russia with involvement in war crimes and other offenses—offenses that cannot fall under any "amnesty" currently promoted by Western leaders as part of a peace deal for the region.
Anyone is at risk
Groups organizing prisoner exchanges say that by July 1 of this year, around 2,500 hundred prisoners had been freed, and another 500 remained in captivity. Ukraine's Interior Ministry says that over 6,000 people have been taken prisoner or have disappeared without a trace, with the fate of 1,500 still unknown.
According to the study, most of the people who have been taken prisoner by the militants are local residents of areas under militant control, although some were simply trying to reach relatives or friends and were detained at checkpoints without explanation. Most chillingly, residents were taken from their homes or workplaces without warrants, and often the militants would then steal their property. Anyone can be targeted, the coalition points out.
One person recounts how six men wearing camouflage gear decorated with St. George ribbons and brandishing Kalashnikov rifles burst into his home and knocked down his elderly mother. He was dragged from the sofa and had his arms bound behind his back. The soldiers removed his computer, telephone and wallet, and even took a bottle of vodka.
Oleksandra Matviychuk, one of the authors of the report, explains that people are usually accused of holding the wrong (pro-Ukrainian) views, of speaking Ukrainian, or of having Ukrainian flags and other symbols in their home. Or the militants accuse them of having taken part in Euromaidan or pro-unity marches. Sometimes they're accused of having photographed strategic places.
Maria Varfolomeyeva, a 30-year-old journalist who had stayed in Luhansk to care for her elderly grandmother, has now been held hostage since January. The militants claimed that, as an artillery spotter for the Ukrainian army, she had been photographing the militants' residences, and threatened her with a 15-year "sentence."
There had been no shelling in Luhansk for months before she was seized. Negotiations are still under way to obtain her release, almost 11 months later.
Just under 12 percent of civilians detained were women. Half of these, including women who were pregnant or elderly, faced ill treatment.
Over 18 percent of all of those surveyed had been kicked or punched, and almost 22 percent were beaten with the militants' rifles. Almost 6 percent experienced other forms of torture, including electric shocks, squeezing of their toes or fingers with tweezers, multiple bullet wounds from shock pistols or similar weapons, and the use of sharp items to cause injury. Almost 75 percent of the civilians in captivity had been threatened with firearms or other weapons.
A woman taken prisoner said of her experience, "I was beaten by a man who called himself Oleg Kubrak. He threatened to rape me, and slashed my arms, legs and neck with a knife."
Another prisoner recounted, "The militants began to hit me with the butt of their machine guns around the head, back, to my arms. They pulled me arms behind my back. Each tried to hit me, each tried to grab me by the hair."
Russian captors
Of the Ukrainian soldiers and volunteer battalion members who were captured, 83 percent reported that they had been seized as a result of military clashes and with the direct involvement of Russian Federation forces. One Russian soldier, nicknamed "the Greek," even presented a document identifying himself as a special response Spetsnaz officer from Moscow; another was commander of the Pskov paratrooper unit.
The study showed that over 87 percent of the Ukrainian soldiers and volunteer fighters captured faced especially brutal treatment, including physical violence and deliberate maiming, as well as humiliation.
To intimidate others, and to show off their captives as "trophies," the militants have quite openly paraded the men they have taken captive. The most notorious occasion occurred in 2014, on Ukraine's Independence Day, August 24: militants from the self-proclaimed Donetsk People's Republic staged a shameful march through Donetsk of Ukrainian prisoners. A similar display took place in January this year.
Much of the above treatment, as well as documented cases of abductions and extrajudicial executions, fall within the scope of the International Criminal Court. Ukrainian human rights activists are adamant that Ukraine must ratify the Rome Statute as a matter of priority, so that those guilty of grave war crimes can be brought to answer for their offenses.
Halya Coynash is a member of the Kharkiv Human Rights Protection Group.