What Putin Might Discuss in Secret Meeting With Russian Oil Bosses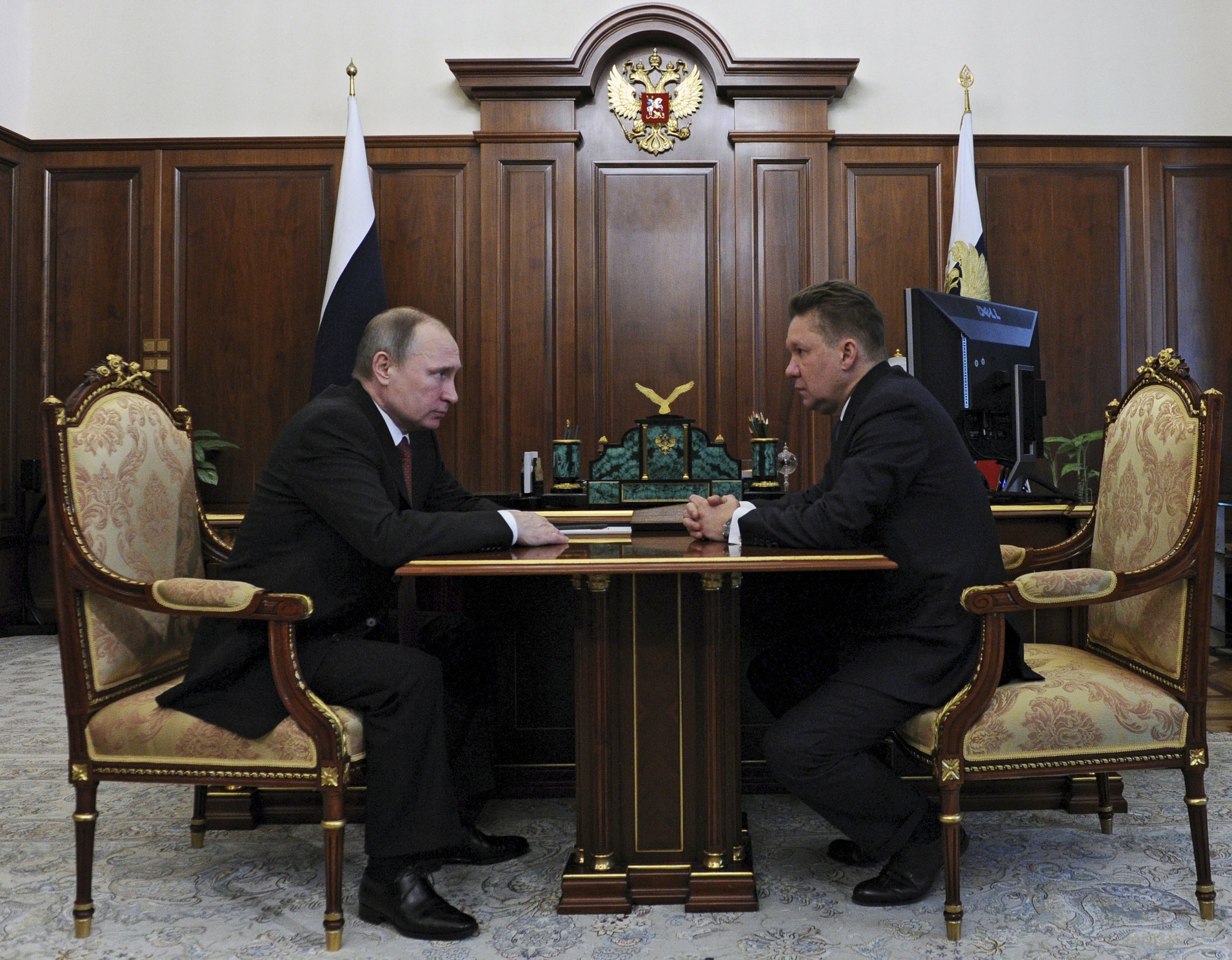 Russian President Vladimir Putin has called the country's biggest oil company bosses to a secret meeting, as Russia faces a persistent slump in oil prices.
Several Russian news outlets reported that the meeting was taking place on Tuesday behind closed doors, even though there was no mention of it on the Kremlin website. Putin's spokesman would only confirm that such a meeting was planned but would not what would be discussed or when, Russian business daily Vedomosti reports.
Experts believe the meeting will be an attempt by Putin to make the most out of the oil surplus that has come as an unwelcome addition to his country's economic woes. Oil and gas are strategic exports for Russia, and its economy is already in a recession, projected to continue at least until the end of the year.
The meeting will likely focus on two key issues for both the Russian government and oil producers: the unpopular idea of dropping production to rebalance the market and Russia's vitally important tax revenue from oil companies.
"Putin's meeting with top oil bosses comes at a time when the oil prices are very low," says Spencer Welch, energy analyst with analytics firm IHS Jane. "Prior to the price fall, it is estimated that almost half of the Russian government's income may have come from the oil industry, mostly through taxation . If the oil price is down, it will affect the Russian government strongly."
According to Welch, recent changes to Russia's taxation policy for oil producers did not go ahead as planned and that has put additional unwanted strain on oil companies, who will be keen to address the issue.
"New changes were meant to be brought in over January to reduce the crude export tax from 42 percent to 36 percent and instead increase mineral extraction tax," Welch says. "What happened instead was that crude extraction tax was frozen and not cut. The mineral extraction tax increase went ahead."
"I am sure they will want to discuss that at Tuesday's meeting," Welch adds.
John Lough, Russian energy analyst at British think tank Chatham House says that besides taxation, the backdrop of the global oil industry will also likely be on the agenda. The notion of curbing production to rebalance the market will probably be discussed, though it won't be welcomed by Moscow as the move could simply work to benefit other oil-rich nations.
"It remains to be seen whether in Russia there will be efforts to rein in the production of oil because of the price slump," Lough says. "My understanding is that they've shown no appetite for ceding market share to somebody else, somebody like Saudi Arabia. Iran is coming back on the market as well and there is also Venezuela.
"What you have at the moment is a surplus of oil in the market," Lough adds. "The biggest producers are waiting for the market to rebalance. It is in Russia's interest to agree terms with other oil producers and relations between those countries can be quite difficult."
Politically, Russia's relationship with Saudi Arabia has been slightly more strained due the nations' backing of seemingly opposing factions in the Syrian civil war. Moscow has stuck by Syrian President Bashar al-Assad, while the House of Saud is backing opposition groups fighting Assad's regime. When it comes to oil, however, the two countries have been more open to dialogue, agreeing last month to a hypothetical freeze of output if other countries follow suit.
While Tuesday's meeting is the first in what could be a series of attempts by Putin to come to a solution with domestic producers before agreeing a wider deal with Saudi Arabia and other states, its secrecy is telling, Lough says.
"The thing that is clear is that the oil companies are not talking about this which is interesting," he says. The details of the meeting were not publicized by any of Russia's top oil companies.
"It shows that they don't want to step out of line with what the president might say. They don't want to end up negating something Putin says," Lough adds. "It just tells you something more general about the atmosphere in Russia at the moment."