Putin's Secret Motorbike: Kremlin Says Allegations Against Russian Leader Are 'Half-Fake News'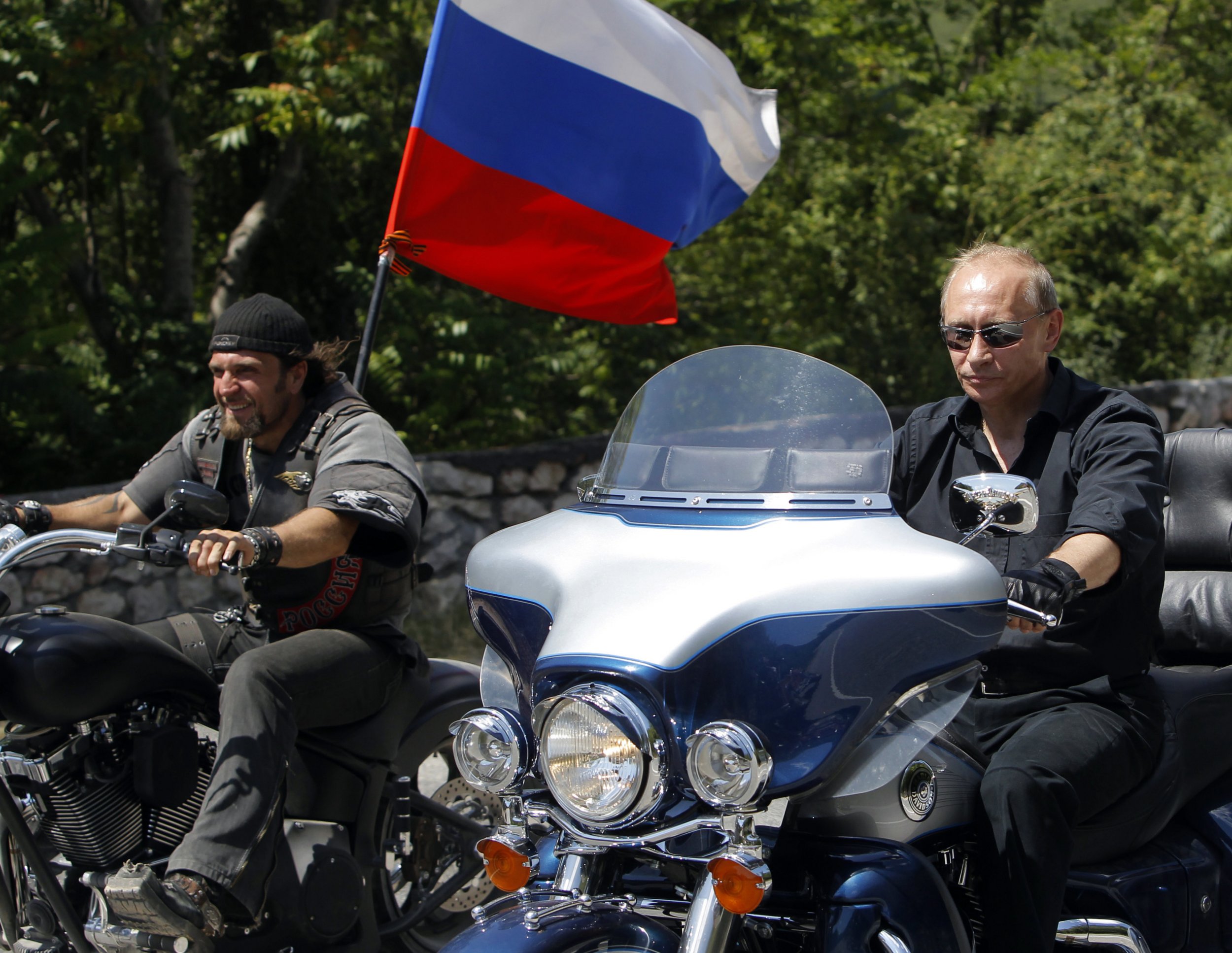 Russian President Vladimir Putin is a man of many outdoor hobbies, as the Kremlin often likes to point out, and motorbike riding is one of them. In a recent slip of the tongue about his ride, however, Putin has raised questions about the honesty of his property records.
Strolling past the Mitsubishi stand at Russia's annual Innoprom engineering exhibition in Yekaterinburg on Monday, Putin took a look at one of the Japanese company's motorcycles.
"I have one, not exactly like this one, but I have a motorcycle by your company," Putin said in front of reporters and a group of delighted Mitsubishi executives. "But to be honest, I try not to ride it."
Read More: Does Putin speak English? The Kremlin weighs in on the Russian leader's foreign language skills
The video of the exchange quickly spread among bloggers and others eager to find out more about the president's two-wheeler. Shortly afterward, Russian news site Meduza reported that a skim through Putin's last annual income and property declaration—a mandatory disclosure for all Russian officials—showed he didn't own a motorbike, let alone a Mitsubishi. He has declared only three cars and a wagon.
Putin's net worth and property holdings are a subject of fascination for many. Combating corruption is one of Putin's most touted political talking points, as it is a prime concern of most Russians. Despite his high popularity rating, though, two-thirds of Russians hold him responsible for the corrupt dealings of officials, while fewer than half trust him to combat the problem, according to Pew.
Officially, Putin earns $133,000 a year and has a modest apartment in Moscow. Independent estimates of Putin's worth go into the billions of dollars, with Bill Browder, a critic of the president and who is a former hedge fund manager in Russia, estimating Putin's worth at $200 billion. The Kremlin has not confirmed reports of anything even close to that.
The Kremlin was quick to refute the suggestion that Putin was hiding a secret Mitsubishi motorbike in his surely crammed apartment garage.
"This is half-fake news," Putin's spokesman Dmitry Peskov told independent news channel Dozhd on Monday. "There are several motorcycles [in the] special designation garage and in his own time Putin has ridden one of them."
The garage Peskov referred to is for state-funded garage official vehicles operated by the Kremlin's security service—the FSO. Putin did not purchase the bike himself, which is why it is absent from his declaration, Peskov said, addingb that Putin may know not his ride as well as most gearheads. The vehicle he rode was a Kawasaki, not a Mitsubishi, the spokesman added.
Kawasaki did not immediately confirm if one of its bikes is in the Kremlin's garage and, if so, which model. Some of Putin's biggest supporters are motorbike enthusiasts. The infamous Night Wolves biker club not only tours Europe promoting the brand of "patriotism" the Kremlin currently extolls, but it has also ridden alongside Putin. It should be noted that during Putin's outings with the Night Wolves, his ride of choice has been neither a Kawasaki or a Mitsubishi, but a Harley-Davidson Lehman three-wheeler.