Putin's Secret Warriors: Russian Soldiers Sent to Fight in Ukraine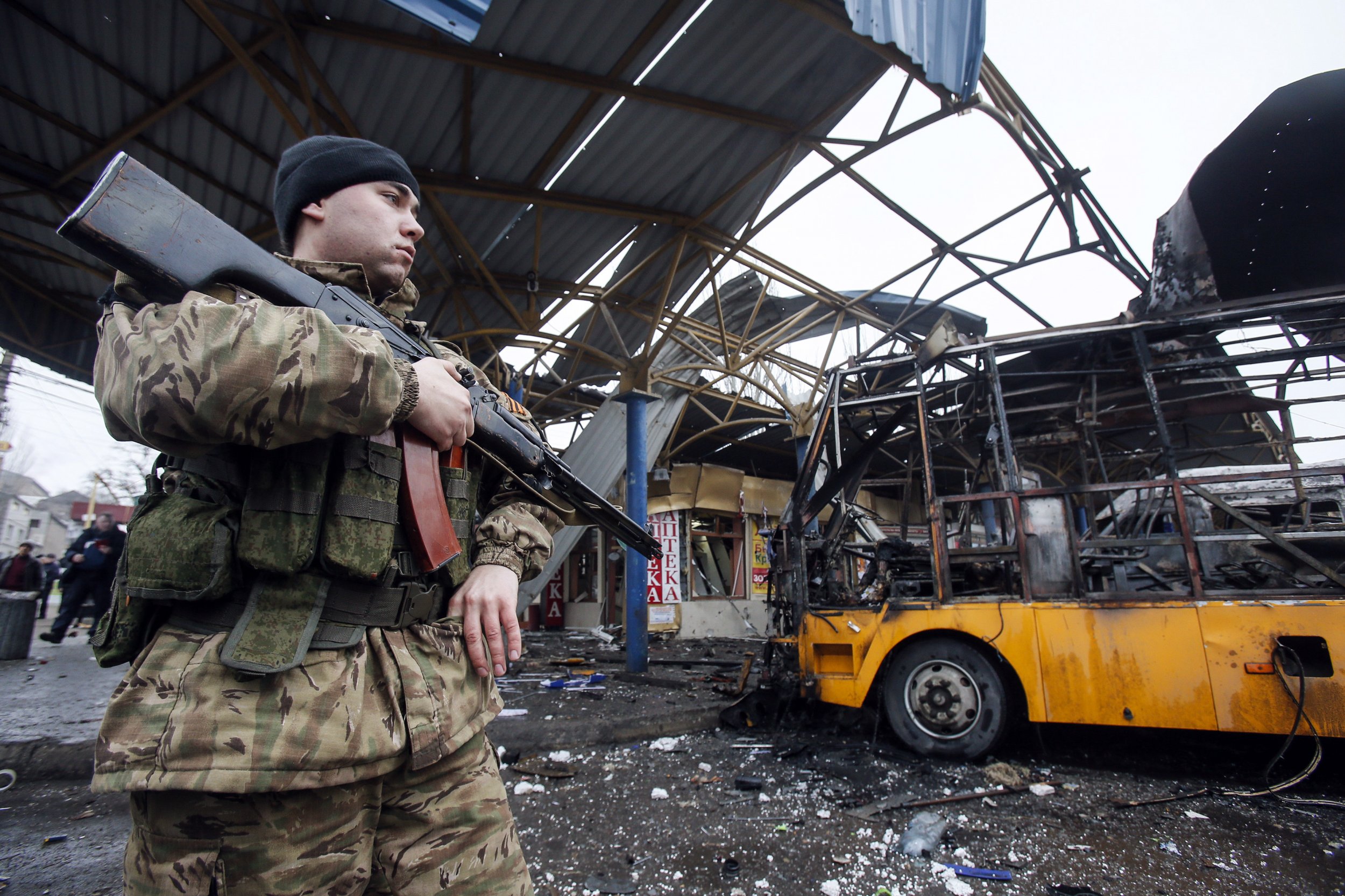 Extracted from the Atlantic Council report Hiding In Plain Sight: Putin's War In Ukraine.
On March 2, 2015, U.S. Army Europe Commander Ben Hodges estimated that 12,000 Russian soldiers, including "military advisers, weapons operators and combat troops," are active in eastern Ukraine.
There have been hundreds, likely thousands, of Russian citizens who have voluntarily crossed the border into Ukraine on their own accord. Putin has confirmed this, and many eager Russians even filled out online applications to join the separatist ranks—that is how easy it is to become a separatist fighter in Ukraine.
The Russian military is sending its soldiers across the border to mix with Russian-instigated separatist forces in Ukraine. Once in eastern Ukraine, these soldiers are no longer considered Russian; rather they are told to refer to themselves as "local defense forces," aiding the separatist soldiers with additional manpower and Russian equipment.
The Russian government denies that regular Russian soldiers are fighting and dying throughout eastern Ukraine. However, the presence of Russian soldiers on Ukrainian territory has become undeniable following the steady stream of coffins returning to Russia under the label "Cargo 200."
A series of exposé reports from local Russian news outlets, and a number of cases in which Russian soldiers accidentally revealed their presence in Ukraine on social media, confirm that the regular Russian military is active in Ukraine. Both Western and Russian journalists have uncovered the troubling details of active Russian soldiers who have died or suffered serious injuries in Ukraine.
These reports include not only eye-witness accounts and photographs of Russian soldiers in Ukraine, but also interviews with the grief-stricken parents whose sons died fighting among the so-called local separatists in eastern Ukraine.
Russian soldiers enter Ukraine from nearby border camps. As described in numerous interviews with Russian soldiers who have fought in Ukraine, commanders will order soldiers to conceal the identifying features of military vehicles, remove insignia from uniforms and finally travel across the border to join separatist forces in eastern Ukraine.
There are also reports of Russian soldiers quitting the Russian army out of fear of being sent to fight in Ukraine under pressure from commanding officers.
Despite an orchestrated campaign from the Russian government, the coffins arriving from Ukraine cannot be hidden. The following incidents have been confirmed through investigative journalism by independent Russian and Western media outlets:
• In mid-August, the 76th Guards Air Assault Division of Pskov lost a number of its young soldiers in Ukraine.
• Eleven deaths from the 18th Motorized Infantry Brigade, unit 27777, were confirmed just between August 9 and 13, two in Ukraine and nine during supposed "exercises."
• A Russian tank operator from the 5th Tank Brigade of Ulan-Ude was located in a burn recovery unit in Rostov after suffering grave injuries when firing against Ukrainian soldiers in Debaltseve.
• Nine soldiers who quit the Kantemirovskaya division were mentioned in an exchange of letters between Viktor Miskovets, the head of the Human Resources Department of Russia's Western Military District, and Valentina Melnikova, who runs the Alliance of Soldiers' Mothers Committees, a nongovernmental group based in Moscow. These soldiers were not simply volunteers, but active duty Russian soldiers acting under their superiors' orders.
Here are three Russian soldiers who have certainly fought in disguise in Ukraine.
Soldier Profile 1. Bato Dambayev, 37th Motorized Infantry Brigade
Shortly after the signing of the Minsk II agreements, what appeared to be separatist forces routed the Ukrainian army and took the city of Debaltseve, a key central location linking the railways between Luhansk and Donetsk.
These forces contained some separatist soldiers, but the reason for the overpowering victory was a combination of enlisted Russian soldiers and their heavy machinery, including the 5th Tank Brigade from Ulan-Ude, Buryatia and the 37th Motorized Infantry Brigade from Kyakhta, Buryatia.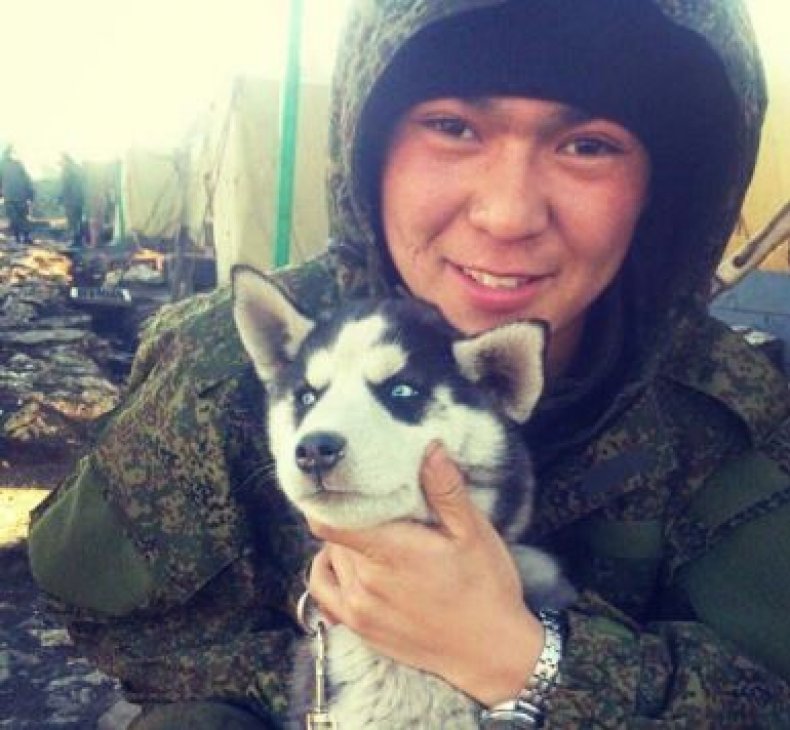 Bato Dambayev is one soldier from the 37th Motorized Infantry Brigade and returned home to Buryatia after participating in the fierce fighting in the Debaltseve warzone. Before fighting in Ukraine, Bato Dambayev trained at a large camp near the Russian city of Kuzminka, just like Dorzhi Batomunkuyev, the Buryat soldier of the 5th Tank Brigade who gave a now infamous interview with the Russian independent newspaper Novaya Gazeta detailing his involvement in Debaltseve.
In his interview, Batomunkuyev specifically mentioned that contract soldiers from Kyakhta joined him when crossing the border to fight in Debaltseve. Like many other soldiers of the 5th Tank Brigade and the 37th Motorized Infantry Brigade, Dambayev photographed himself with a Siberian Husky puppy at the Kuzminsky camp. Additionally, he traveled to the nearby city of Taganrog with other soldiers during his free time, while deployed near the base.
However, they did not stay too long in these camps, as they eventually departed for Ukraine in February to deal a decisive defeat to the Ukrainian forces near Debaltseve.
Journalists in Debaltseve noticed large concentrations of soldiers identifying as Buryats in Debaltseve in mid-February—not a common sight in an eastern Ukrainian warzone. Numerous photographs were taken of these soldiers with a tank and gear on, claiming to be from Buryatia, often near tanks close to Vuhlehirsk.
The Russian soldier deleted the photograph shortly after posting it. But other Internet users made numerous archived copies and took screenshots of the image, and Google cached pages still show the above photo as his profile picture.
Since fighting in Debaltseve, Bato has returned to his wife and 2-year-old son in Buryatia. On March 31, the soldier reposted a story from Russian news outlet Lenta.ru that reports on how Buryat soldiers serving in the Russian military fought in the battle of Debaltseve.
In addition to Bato Dambayev, two more soldiers, Anton Tumanov and Leonid Kichatkin, profiled below, represent the routine process of how Russian soldiers train in "exercises" near the Ukrainian border, cross covertly into Ukraine and fight against Ukrainian soldiers.
Soldier Profile 2. Anton Tumanov, Russian 18th Motorized Brigade, Unit 27777
Anton Tumanov was sent to Ukraine while on active duty in the Russian military in August 2014. He perished on August 13, 2014, in Snezhnoe, Ukraine after crossing the border on August 11, 2014.
Prior to joining the Russian military, Anton frequently voiced his concerns about the state of the local economy in his hometown of Kozmodemyansk, Russia. He saw no alternative to joining the military, even knowing the danger of being sent to fight in eastern Ukraine.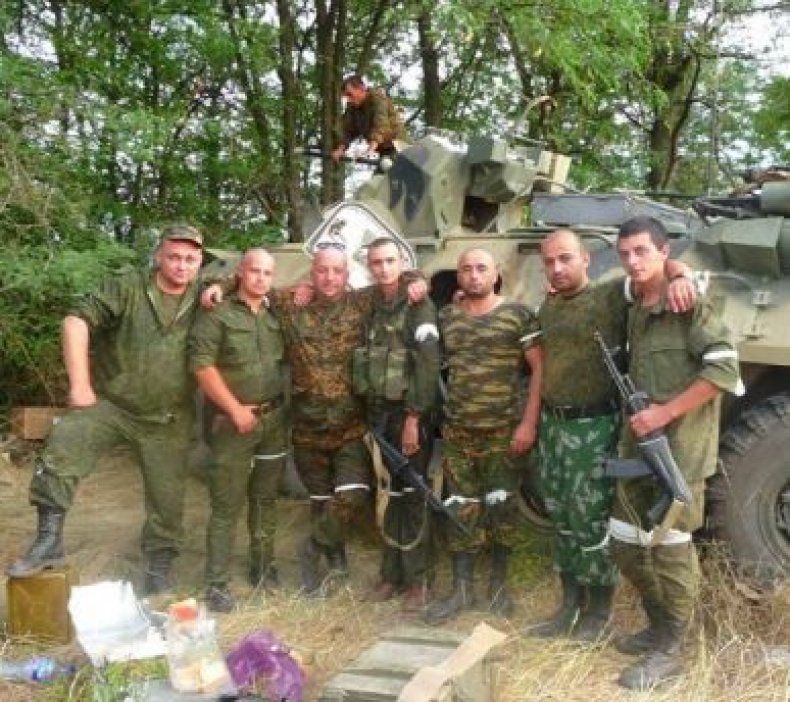 As his mother said: "Where can you work here in Kozmodemyansk? There are only two factories left. In May he told me, 'Mom, I'm going to the army.' I tried to persuade him to wait with that idea. 'God forbid, they'll send you to Ukraine,' I told him. He told me the army wouldn't be sent to Ukraine. He said, 'I need money. I'm not going to a war. I'm going to a job. There is no other job anyway.'"
His mother did not want him to join the army, but Anton went nonetheless. While at a training camp near the Ukrainian border, Anton's commanders gave the order on August 11, 2014: turn in your phones, take off identifying features from your uniform, mask the unique markers on military equipment and cross into Ukraine. Those who refused were "insulted and threatened by the commanders."
The 20-year-old entered Ukraine with over a thousand others and a large column of military equipment, and his smaller group arrived in Snezhnoe late on August 12, 2014.
Anton Tumanov and his fellow unit member Robert Artyunyan documented their arrival in Snezhnoe on August 13—the same place where, 27 days earlier, the Buk system that likely shot down MH17 was spotted hours before the crash.
Numerous eyewitnesses on August 13 report seeing a convoy moving through Torez and Snezhnoe, specifically noting a BTR-80 (an armored vehicle) and men with "white bands" on their arms and legs. Not coincidentally, Tumanov and his fellow soldiers were photographed with white bands and a BTR-80a in Snezhnoe.
Only hours after the photograph was taken, local social media reports and videos described how the Khimmash factory was hit by an artillery strike from the Ukrainian military. This strike killed Tumanov and Artyunyan.
Rolan Ramazanov, a Russian soldier from unit 27777, who survived the attack, described it to Reuters: "I was in the BTR. The hatches were open, and as a result—[I suffered] a concussion and minor loss of hearing. Robert and Anton were about two-three steps from the BTR [that I was in]. They just didn't manage to get away. Robert died on the spot. They gave medical help to Anton. He died on the operating table.
Along with Artyunyan, Tumanov died on August 13, 2014 in Snezhnoe. He is buried in his hometown of Kozmodemyansk, Russia, over a thousand kilometers from Snezhnoe, Ukraine. According to the official documentation of his death, reported in the Telegraph report and elsewhere, Tumanov died "carrying out responsibilities of military service at a point of temporary deployment of military unit 27777."
Soldier Profile 3. Leonid Kichatkin Russian 76th Airborne Division, Unit 74268
Like Anton Tumanov, Leonid Kichatkin died in August 2014 while fighting in eastern Ukraine, under direct orders of his commanders in the Russian military.
The authorities went to great lengths to cover up his death. Before Ukraine, Leonid Kichatkin was a sergeant in the Russian Airborne Troops. He lived with his wife, Oksana, and children in Pskov, where he was stationed for his military service.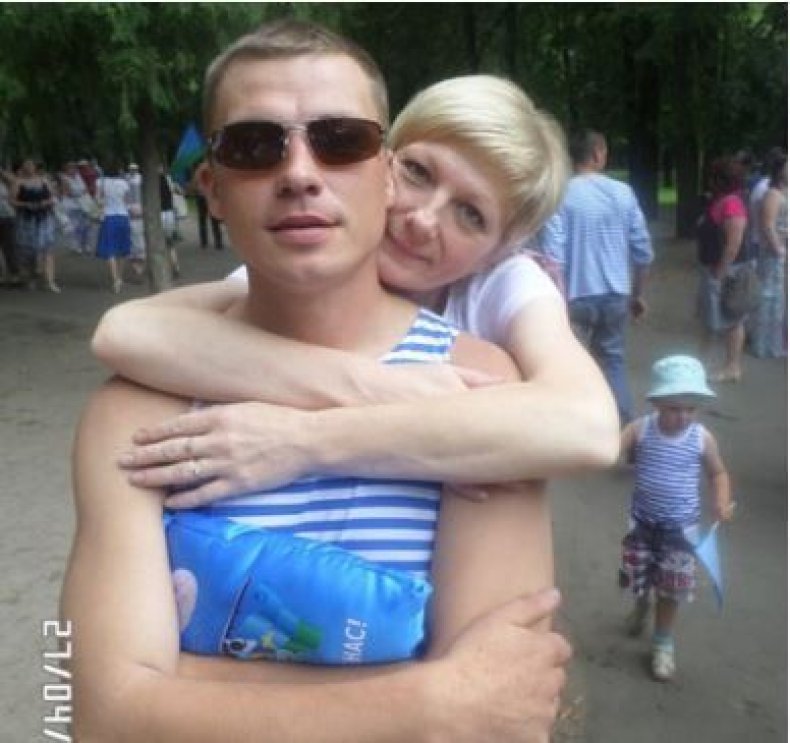 In late July 2014, Ukraine was close to defeating separatist forces as it retook territory, but the separatists were seemingly miraculously reinvigorated. In mid-August, Oksana would speak to her husband for the last time, as he and other Russian soldiers were ordered into Ukraine, where they quickly stopped the Ukrainian counteroffensive.
Dozens of the 76th Airborne Troop soldiers out of Pskov stopped contacting their loved ones between August 15 and 17, 2014. This halt in communications coincides with or precedes a number of mysterious events surrounding this brigade, including Putin granting an award for the "successful completion of military missions" and reports of a fierce battle involving the paratroopers near the Ukrainian town of Georgievka.
Particularly noteworthy was an ominous post on Kachatkin's VKontakte page on August 22: "Dear friends!!! Lyonya [Leonid] died, the burial will be at 10 a.m., the funeral service in Vybuty. Whoever wants to bid him farewell, come, we'll be pleased to see everyone. His wife, Oksana."
Despite the official claim that all of the Pskov paratroopers were alive and well, secret funerals were held for paratroopers in Pskov starting on August 24, 2014. Kichatkin's funeral took place on August 25, as reported in his wife's message.
A number of journalists, including a member of the Pskov regional assembly, attended the event, where over one hundred mourners paid their respects to Kichatkin. His grave marker stated that he died on August 19, three days before Oksana posted a message about his funeral on VKontakte.
Anton Tumanov's story ends here: unresolved questions over the circumstances of his death, a grieving family and a homeward journey from eastern Ukraine in a coffin.
In the case of Leonid Kichatkin, the story grows more complicated from this point. Reporters from both Novaya Gazeta and Echo of Moscow spoke with not only Oksana Kichatkina, but also Leonid Kichatkin himself—or more accurately, someone impersonating the slain soldier.
Novaya Gazeta spoke to a woman claiming to be Oksana Kichatkina on August 24. She claimed that her husband was alive and even passed the phone to a man claiming to be Leonid Kichatkin, who said that he was alive and that his VKontakte page was "hacked." The conversation with the Echo of Moscow reporter went by the same script.
Yet, Leonid's father and uncle came to the funeral, along with Aleksandr Osipov's father, who grieved the deaths of both soldiers.
Since his funeral on August 25, there have been no indications that Kichatkin is alive. On August 26, reporters from various Russian independent journalism outlets visited the Pskov graves of Kichatkin and Osipov. Shortly after arriving, a group of young men chased the journalists away, threw rocks at them and later slashed their tires.
Leonid Kichatkin's and Aleksandr Osipov's graves can still be found in Pskov, but following the journalists' inquiries, the nameplates at the soldiers' graves were removed.
--------------------------------------------------------------------------------
The experiences of Bato Dambayev, Anton Tumanov and Leonid Kichatkin represent the routine process of how Russian soldiers train in "exercises" near the Ukrainian border, cross covertly into Ukraine and fight against Ukrainian soldiers.
Russian soldiers like Tumanov, who were killed after crossing into Ukraine to fight, return home in zinc coffins under the designation "Cargo 200," indicating that the soldiers were killed in action. Russian government officials have refused to publicly acknowledge these soldiers' deaths. Instead, they often lie by claiming that these soldiers died during exercises at training camps near the Ukrainian border.
The Russian government's secrecy shows the importance of hiding the truth about the human toll of the Kremlin's involvement in eastern Ukraine from Russian citizens. According to a comprehensive list published by the nongovernmental organization Open Russia, at least 273 Russian soldiers, including both conscripts and mercenaries (kontraktniki), have died while fighting in eastern Ukraine.
A report by Boris Nemtsov, a prominent Putin critic and former first deputy prime minister under Russian President Boris Yeltsin, on Russian involvement in the war in Ukraine, was published posthumously on May 12, 2015, and put the number of deceased Russian soldiers at 220.
Maksymilian Czuperski is special assistant to the president, Atlantic Council. John Herbst is director, Dinu Patriciu Eurasia Center, Atlantic Council and former U.S. ambassador to Ukraine. Eliot Higgins is founder, Bellingcat, and visiting research associate, Department of War Studies, King's College London. Alina Polyakova is associate director, Dinu Patriciu Eurasia Center, Atlantic Council. Damon Wilson is executive vice president, programs and strategy, Atlantic Council.
Extracted from the Atlantic Council report Hiding In Plain Sight: Putin's War In Ukraine.