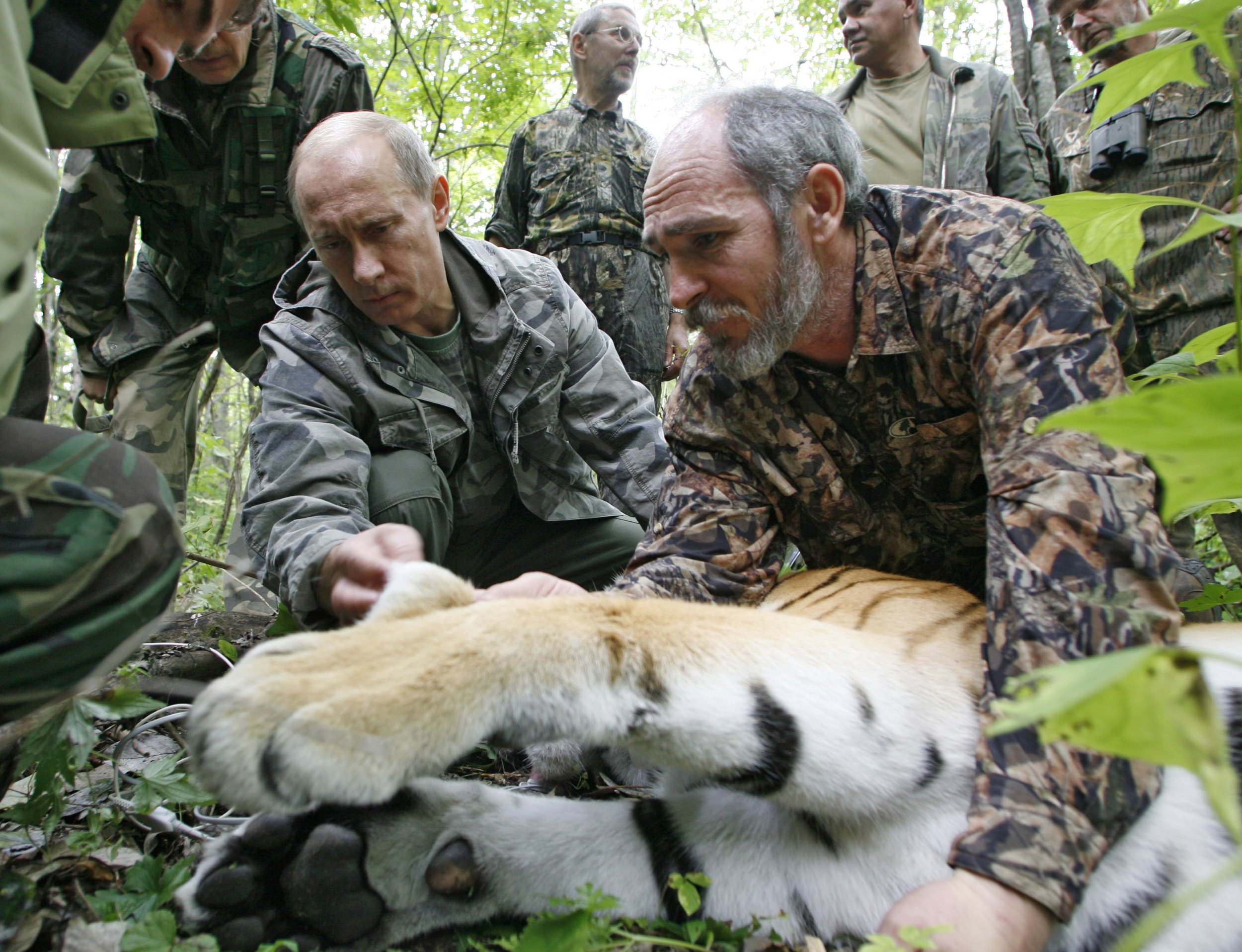 Two of Russian President Vladimir Putin's Siberian sanctuary tigers have entered rehab and become friends, after one was nearly mauled by a stray dog. And that's not the set-up to a poorly translated joke.
Such was Tuesday's update from the Amur Tiger Center, set up by Putin after he officially championed conservation of the endangered cats, native to his country's east, in 2008.
While still a cub, one of the tigers became the focus of national news in December 2015 after she struggled to take to life in the wild and was almost mauled by stray dogs near the village of Filippovka. She was named Philippa and late last year was eventually taken into rehabilitation for wild animals, to get her accustomed to her environment in safety.
Philippa was put together with the tiger Vladik, named after the city of Vladivostok, for which he forsook life in the wild in October. Television footage of Vadik walking around Vladivostok streets captured the nation's attention, as people speculated why the big cat had wandered into the concrete jungle.
According to the Amur Tiger Center's social media page, the two have grown to get along with one another after spending around two months together. Recently, Philippa approached Vladik very closely, which is something she had avoided before, according to a statement by the center.
"The specialists have not spotted aggressive interactions between the tigers a single time," the statement read. "What is in play between these two tigers is their age and their varied histories of their experience of socializing. For the young tigress, this social contact is very important because she was left alone at a young age and she could not receive social experience from her family."