Putin's United Russia Drops In Polls Ahead of September Elections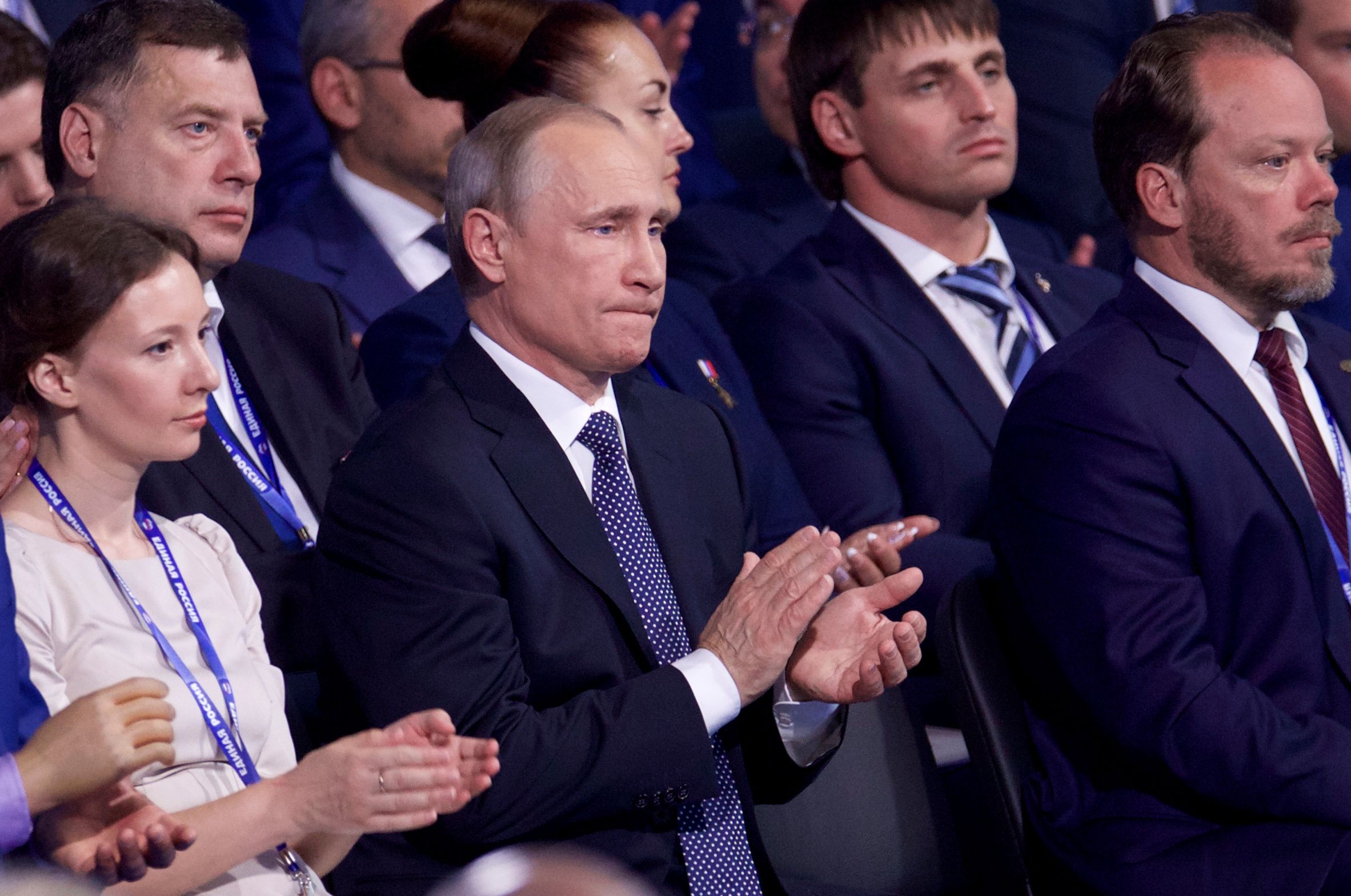 Russia's ruling party is suffering a sharp decline in the polls, only weeks before national elections, despite founder President Vladimir Putin's high popularity.
United Russia's support among voters is at its lowest point this year, according to an August poll by Russia's top independent pollster the Levada Center, in what has already been an uneasy year for the governing party.
Only 31 percent of Russians said they would vote for the party, if the elections were this weekend, dropping eight points since July, when 39 percent of Russians backed the party. In April, United Russia's approval rating reached 42 percent, nearing the vote share they received at the start of this parliament in 2011 (49 percent).
Over the last few years the United Russia party has overseen an economic downturn, which will be among the top issues in the upcoming parliamentary elections on September 18. While Putin personally retains a much higher approval rating, the cabinet of ministers does not enjoy such good fortune, as hundreds of thousands of Russians called for Prime Minister Dmitry Medvedev's sacking after clumsy responses to questions about the economy.
Despite United Russia's decline, no party has made major gains from United Russia's drop, as Russia's second largest party, the pro-Kremlin Communist Party, pulled in the same share of the vote as in July—10 percent. The far-right LDPR ranks third in popularity, dropping one point since July, to command 9 percent.
What has been affected most dramatically is Russians' intention to vote at all, as only 20 percent said they were sure they would vote in three weeks' time, which is a huge slide since February, when 47 percent of Russians gave that answer.
In fact there are still more undecided voters in Russia than voters for any party that is not Putin's ruling party, as 22 percent indicated they do not know which party they would vote for, if they voted at all. More Russians endorsed abstaining from voting, than any party that is not United Russia, with 15 percent saying they were confident they would not vote.
The large number of parties (14, not counting independent candidates) registered for the elections, seems to have stretched the saturation of votes, with few getting above 1 percent of the vote share.
When taking the large share of undecided and abstaining voters out of the equation, United Russia does clock up a 50 percent share of the vote in the poll, dropping 15 points since January.
The study was conducted on August 26-29, across 48 Russian regions, using 1,600 respondents.