Putin's War Has Killed 343 Children in Ukraine, Prosecutor General Says
Russia's ongoing war in Ukraine has taken a steep toll on the country's young residents, according to new figures released Friday.
In a Telegram post, Ukrainian Prosecutor General Iryna Venediktova said juvenile prosecutors have determined that 343 children had died as a result of Russia's months-long assault on her country.
Her office said that the death and injury counts it reported were not final, "as work is ongoing to establish them in places of active hostilities, in temporarily occupied and liberated territories," according to an English translation of the post.
Although Russia has denied that it has been targeting civilians since the war began in late February, civilian casualties reported by Venediktova and the U.N.'s Office of the High Commissioner for Human Rights indicate that the impact on Ukrainians has been very high. The OHCHR recently said that it recorded 4,731 civilian deaths from February 24, when the invasion started, to midnight on June 26. This included 134 girls, 155 boys and another 41 children whose sex was unknown, for a total of 330 children killed in the conflict.
Venediktova's office, as well as Ukrainian President Volodymyr Zelensky and some U.S. officials, has also accused Russian troops of committing war crimes in Ukraine. In May, Sergeant Vadim Shishimarin became the first Russian soldier to be convicted of a war crime by a Ukrainian court since Russia's invasion began.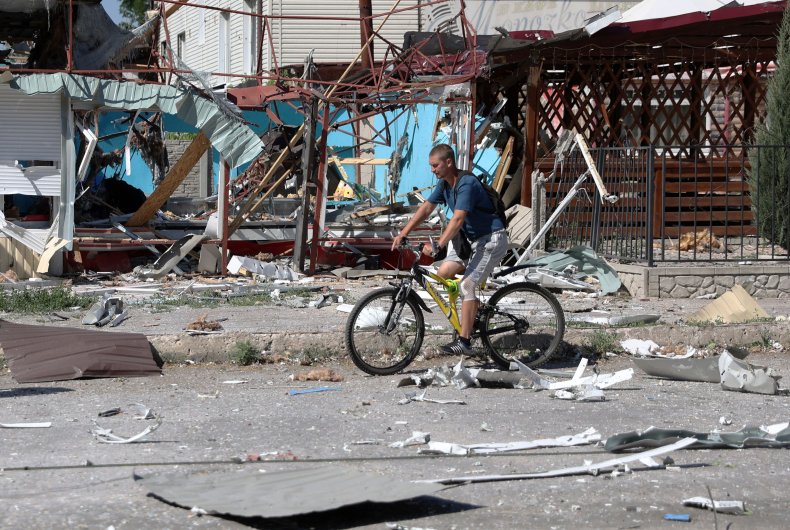 But this conviction may only be a drop in the bucket in terms of Russia's alleged war crimes. Venediktova said in a tweet on June 26 that her office records between 100 and 200 Russian war crimes every day.
She said Friday in the Telegram post that more than 978 children, including the 343 who died, have been injured in Ukraine as of July 1. Of the remainder, 635 survived their injuries, her office said.
The OHCHR reported that as of midnight on June 26, 5,900 people had been injured in Ukraine. This included 131 girls, 174 boys and another 184 children whose sex was unknown, for a total of 489, a lower child injury count than that reported by the prosecutor general days later.
The war has also reportedly taken an extensive toll on Ukraine's education institutions. Venediktova said that 2,102 had been damaged by Russian bombing and shelling, including 215 that were fully destroyed.
Newsweek was not able to independently confirm the child death and injury toll in the war. The prosecutor general's office and Russia's Defense Ministry were contacted for comment.