Putting Names to Dozier's Forgotten Dead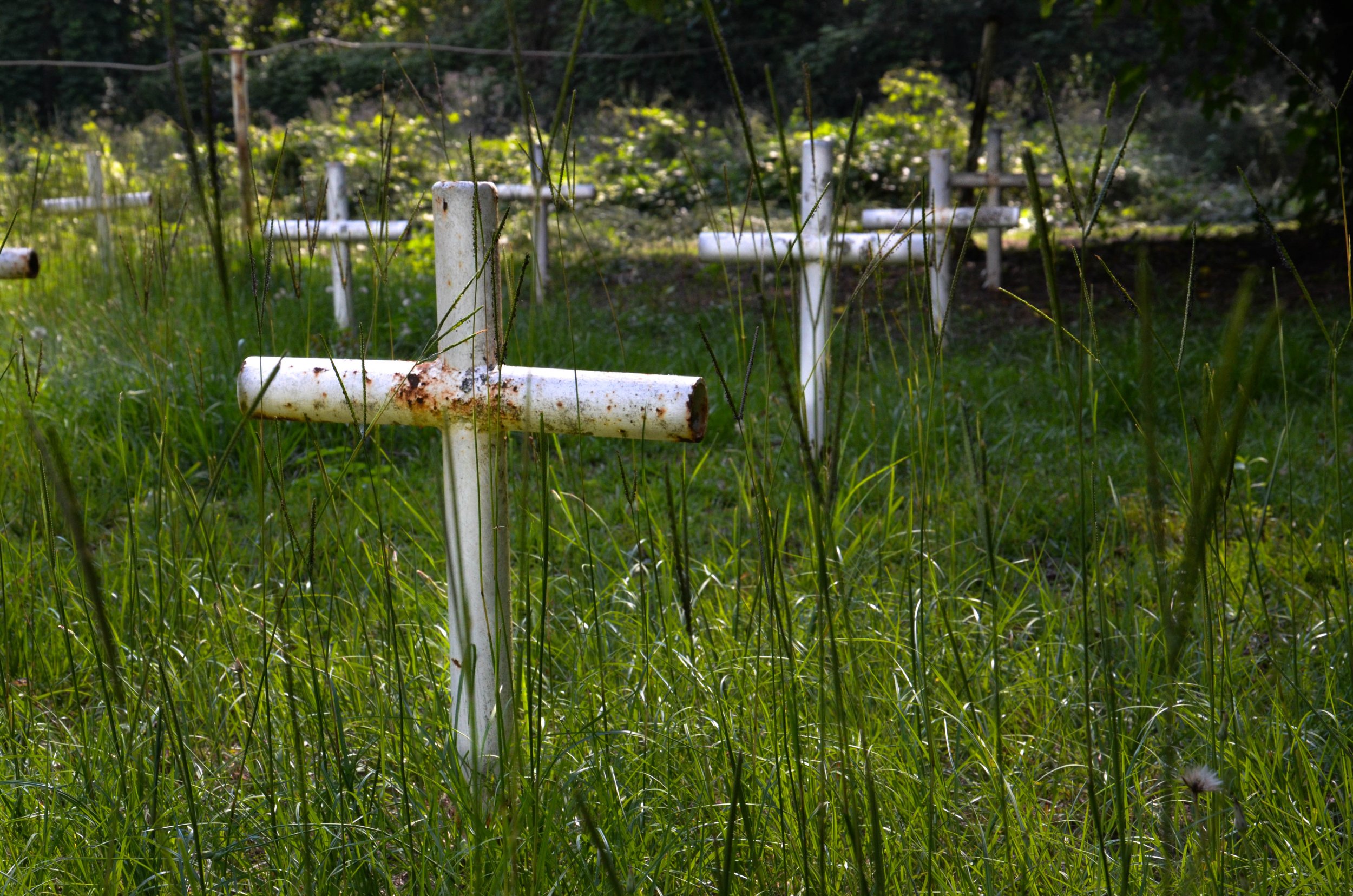 One story frequently becomes another story. A couple of years ago, I was working on an article about missing persons. The reporting took me to Fort Worth, where the University of North Texas runs what is probably the nation's premier lab for identifying unknown human remains, which is what too many missing persons end up as. While I was at UNT, someone told me a story even more disturbing than the one I was covering: In the swamps of Florida, there was a reform school where boys were tormented by the very people charged with protecting them. This went on for decades. Dozens died. They were buried on the grounds of that hellish institution, which was called Dozier. The UNT Center for Human Identification was working with researchers from the University of South Florida to figure out to whom those remains belonged, doing the unglamorous but necessary work of putting names to bones.
My curiosity spiked, but Dozier had already been the subject of an excellent Tampa Bay Times series by Ben Montgomery, whose relentless attention to the abuses there made him a finalist for the Pulitzer Prize in 2010. Now the school's sickening legacy is the subject of Deadly Secrets: The Lost Children of Dozier, a documentary directed by Heidi Burke that airs on LMN on Friday night. Based largely on Montgomery's articles, Deadly Secrets convincingly makes the case that the decades of abuse at Dozier were, in fact, no secret at all. Many knew. Many did nothing.
The Florida School for Boys, as it is also known, opened in Marianna, in the Florida Panhandle, in 1900. Its founder, W.H. Milton, was the descendant of slave owners, and he and his successors ran the reform school like a cross between a penal colony and plantation (there were black and white boys at Dozier, but the school was segregated). Boys were sent there for crimes like smoking cigarettes and skipping school. Once at Dozier, they were subject to whippings and, often, rapes, prolonged incarcerations and, sometimes, outright murder. Much of the torture took place in an utterly nondescript building called the White House.
"How long will the intelligent and God-fearing people of Florida stand for a thing of this kind?" asked The Tampa Tribune in 1918. The questions kept coming in the years that followed, but nobody seemed especially enthusiastic about answering them, with Dozier proving immune to the frequently disturbing revelations that marked its existence. Many in Marianna seemed to accept that the boys at Dozier were delinquents, and that delinquents had to be dealt with harshly. The Jackson County Times took up the cause with its "In Defense of Dozier" series. Only in 2011 did the state finally shut down the school, at least in part due to the reporting of Montgomery and his colleagues.
Montgomery is one of the heroes of Deadly Secrets, an archetypically dogged reporter with "the truth" tattooed on the inside of his right arm. His partner is Erin Kimmerle, a forensic archaeologist at the University of South Florida whom Montgomery enlisted to quite literally dig for truth. A half-hearted Florida Department of Law Enforcement investigation opened in 2008 decided that Dozier staff had committed no sins worth seriously revisiting. Using ground-penetrating radar and other methods, Kimmerle, who had previously done similarly grim work in the former Yugoslavia and Peru, discovered that many more boys were buried at Dozier than was previously known or admitted (55 have been found thus far). Meanwhile, interviews with surviving family members made clear that the school's explanations for these deaths—illness, for example—were in many cases transparently untrue.
Deadly Secrets is a straightforward documentary whose main achievement is making more widely known a story that should be a national outrage, especially given its overtones of race and class (many, though not all, of the victims were black). The documentary's occasional use of historical recreations is unfortunate, and the filmmakers should have given more voice to the Marianna locals who strenuously opposed Kimmerle's efforts, seeing her as an outsider out to malign "the City of Southern Charm." There are also scenes that lack tension, strange for a film that deals with such revolting abuses.
But there are also poignant moments in which survivors revisit torments by which they are obviously haunted to this day. "Them people had lost the part of them that had been human at one time," one survivor says. Another calls Dozier a "beautiful hell." Footage of a former Dozier employee, Troy Tidwell, denying any wrongdoing is a chilling look into the darker corners of the human psyche. The relentless investigations by Montgomery and Kimmerle, however, are evidence that such darkness need not prevail.
"Maybe justice is knowing the truth," Kimmerle says.
So far, only seven sets of remains from Dozier have been identified and returned to families (there have also been 14 "presumptive identifications"). The process of identification, Deadly Secrets demonstrates, is immensely complex, involving everything from family history to DNA analysis. Some of the boys, reduced to piles of bones, will remain so forever, like unknown soldiers in a mass grave.
The benefit of closure, even delayed, is immense. The film ends with the reburial of one Dozier victim, a proper funeral that comes many decades too late. In the intervening time, the elements have done their work. Now all that's left of the dead boy fits into a small white box.