Consumers Energy Power Outage: More Than 3,000 Customers Without Power for Two Hours in Clinton County, Michigan
A planned power outage in Lansing, Michigan, affected thousands and left residents of the St. Johns area in Clinton County, just outside Lansing, Michigan, without power.
More than 3,000 Consumers Energy customers lost electricity for two hours early Thursday morning. The outage took place from around midnight to 2 a.m. local time and affected those who are served by the Blue Water Substation in Clinton County, who are generally residents in an area bounded by West Colony Road, North Shepardsville Road, Taft Road, and Francis Road, as reported by the Lansing State Journal.
The planned shutdown was due to a high-voltage transmission line that needed to be repaired. Another energy company, ITC, needed to safely isolate equipment to work on it. The utility company will typically notify customers by mail but did not have enough time in this instance. They contacted as many customers as possible by email.
Kelly Fulford, a spokesperson for ITC, told Lansing State Journal that the company needed to service a high-voltage transmission line, and: "We appreciate everyone's patience while we make this needed repair."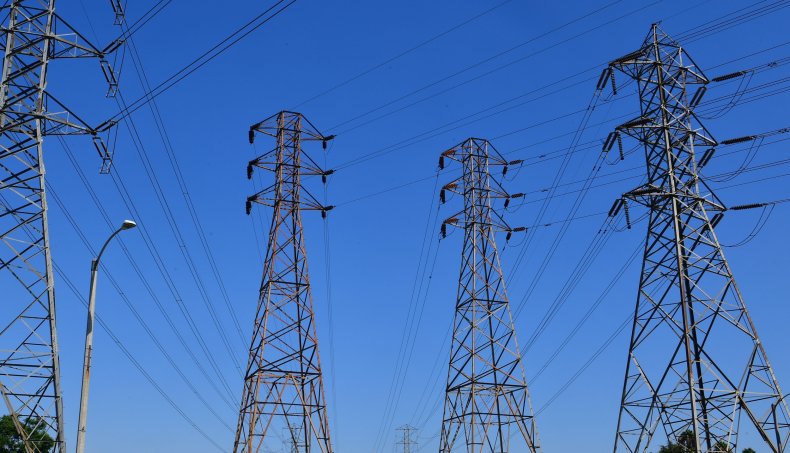 According to Consumers Energy's website, at the time of writing, 99.8 percent of its customers had energy. Around 3,600 people were affected by 90 power outages in Michigan. Consumers Energy had 29 crews out working on the outages. You can check the Consumers Energy Power Outages Map for updates.
Consumers Energy customers can only apply for customer electric outage credits if they are affected by a service interruption for more than five days during catastrophic conditions or if their service is interrupted for more than 16 hours during normal conditions. They can also claim credits if their service is interrupted more than seven times in a 12-month period.
The energy company urges its customers to report any outages online or by telephone. Customers can check the status of a power outage online on Consumer Energy's outage map.
Further advice for customers experiencing an outage includes protecting your electronic devices by unplugging them during outages, staying at least 25 feet away from downed wires and anything the wire is touching, then calling 911 and Consumer Energy, and signing up for outage alerts on social media and via email.
Customers should also keep track of their estimated time of restoration, limit phone calls to emergencies, and make sure their phone has enough power. To plan ahead for an outage, customers should prepare an emergency kit, have enough non-perishable food, and make sure they have torches and batteries.
Consumers Energy serves 68 counties in Michigan. It was founded in 1886 by two brothers and turned 130 in 2016, while still being run as a family business.
ITC was founded in 2003 and operates in Michigan's Lower Peninsula and portions of Iowa, Minnesota, Illinois, Missouri, Kansas, and Oklahoma.