The Python, The Ostrich, And The Wardrobe: Paul Manafort's Luxury Clothes Revealed
Two luxury menswear retailers have told a federal court in Virginia that former Trump campaign chairman Paul Manafort spent more than $1 million on clothes in just four years—confirming he paid $15,000 for a custom-made ostrich coat and more than $18,000 for a python jacket.
The now infamous ostrich coat is among Manafort's spending habits being highlighted by prosecutors, who have claimed in the trial that began on Tuesday that Manafort evaded tax on $60 million and used the money to fund his extravagant lifestyle.
Two luxury menswear retailers who testified on Wednesday, Alan Couture manager Maximillian Katzman and CFO House of Bijan, Ron Wald, told the court that Manafort paid for expensive items via foreign wire transfer, and described purchases including a $21,000 watch, The Daily Mail reported.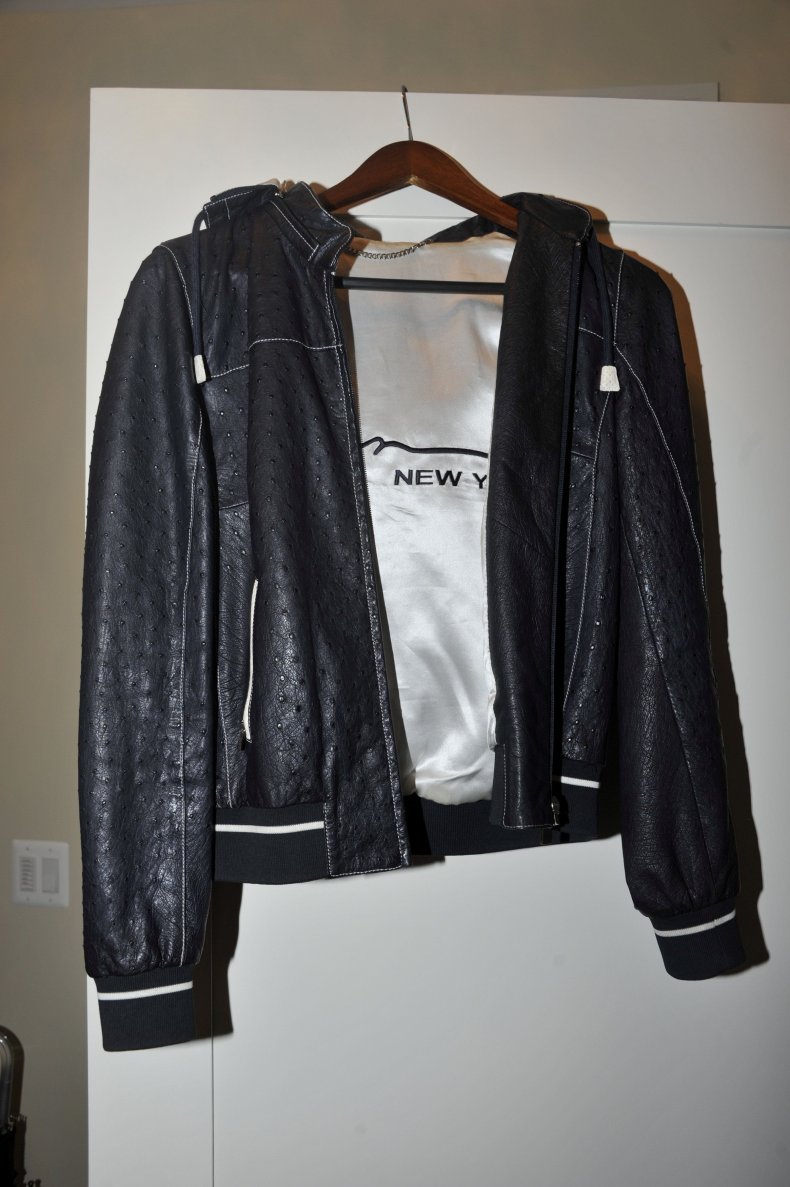 And on Wednesday evening, prosecutors released pictures of 11 of the items Manafort purchased from Alan Couture in New York, including the ostrich coat, which is black and features white lining.
However, U.S. District Judge T.S. Ellis III told the prosecutors they were presenting unnecessary information, the Associated Press reported, telling the court: "The government doesn't want to prosecute somebody because they wear nice clothes, do they?"
Manafort faces 18 counts, half of which are concerned with bank fraud and bank fraud conspiracy, which carry a 30-year maximum sentence, Reuters reported. And in the United States District Court for the District of Columbia, Manafort faces further financial charges and a charge of witness tampering in a case that will be heard later this year, The Independent reported. The former campaign chair has pleaded not guilty to the charges against him.
Prosecutors claim that between 2006 and now, Manafort laundered more than $30 million and didn't report his income to the government. Of this $30 million, prosecutors say some of the money came from the work Manafort and former Trump campaign aide Rick Gates did for a former president of Ukraine and his political party.
After Gates pleaded guilty to conspiracy and lying to the FBI in February, agreeing to cooperate with Special counsel Robert Mueller's investigation, Manafort said: "Notwithstanding that Rick Gates pled today, I continue to maintain my innocence. I had hoped and expected my business colleague would have had the strength to continue to battle to prove our innocence."
"For reasons yet to surface he chose to do otherwise. This does not alter my commitment to defend myself against the untrue piled up charges contained in the indictments against me," Manafort added.
The trial is expected to last for around three weeks.