When it comes to philanthropy, corporations have stepped up big-time during the COVID-19 pandemic. To be sure, companies, and their employees, have always done the right thing after catastrophic events such as hurricanes and earthquakes. But something is different now. To get at what exactly that is, Newsweek's Hank Gilman checked in with Susan McPherson, writer, CEO of McPherson Strategies and a corporate responsibility expert. Edited excerpts:
Businesses have traditionally stepped up in disasters, like Walmart and Home Depot during Hurricane Katrina. What's different now?
We've seen social impact evolve from a "nice-to-have" to a core business strategy. That shift was underway during previous disasters, but we're really seeing it culminate here in response to COVID-19. Rather than just write a check, companies are digging deeper to figure out how they can leverage their resources to support customers, employees, workers and communities grappling with crisis. Employees and customers expect business to be part of the solution. The question is no longer if companies are going to take action, but how.
OK, do you think CEOs are doing this because they feel they have to?
There's certainly the sense that there's an expectation for companies to act, and there's also a business case to be made. But I think many of today's CEOs are motivated by the great potential that companies have to help shape our future for the better. The challenges we're facing right now—rebuilding an economy, massive unemployment, climate change—are not problems that we can solve without the participation of the corporate sector.
We've got the initial stage of giving. You know, doling out masks to the local hospitals and such. What do you think should come next?
Right now, we're at the precipice of a global turning point—meaning the future holds a real opportunity for leaders to commit to doing something meaningful about social and economic inequities and our climate. COVID will demand a fundamental reset in how business interacts with society and its resources, from paying taxes to funding health care to providing training and employment opportunities for marginalized communities. I would urge CEOs to take 10 steps back and not just respond to the crisis but reimagine what a new future can look like. How can their company help create a better, more just future? What are the resources they are willing to commit to make these changes happen?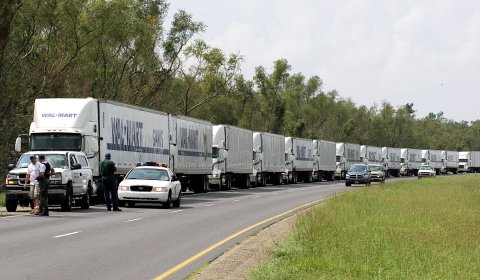 Motives aside, do companies actually get something out of this? Does the public care, or is it something people just expect now?
When companies step up, all their stakeholders—employees, investors, customers, the communities in which they operate—benefit. An international crisis presents the opportunity to walk the walk, and the public is watching the private sector very closely. We know that consumers favor brands that align with their values. When it comes to the impact on company-wide morale, we've seen time and again that purpose-driven brands energize employees. In the case of COVID, any impact strategy must address how you're treating your own employees and workers. If you're making donations to a food bank, but are exposing your teams to unsafe working conditions, it's not enough. If you're creating masks for health care workers, but don't provide laid-off workers with any severance, you must do better.
What is your favorite example or two of a company doing the right thing?
A: I'm always impressed by companies that seamlessly integrate their mission and purpose into brand operations and ethos. Airbnb and its efforts to house health care professionals, relief workers and first responders immediately jumps out—one, because the initiative goes above and beyond the traditional business model and, two, because this isn't the first time Airbnb has done something like this. For years, the company has been safely housing global refugees—committing to reaching 100,000 refugees by 2022. Meanwhile, Netflix created a $100 million fund to help project-to-project workers whose jobs have been put indefinitely on hold.