Q&A With Anthony Banbury: UN's Ebola Mission Can Still Do More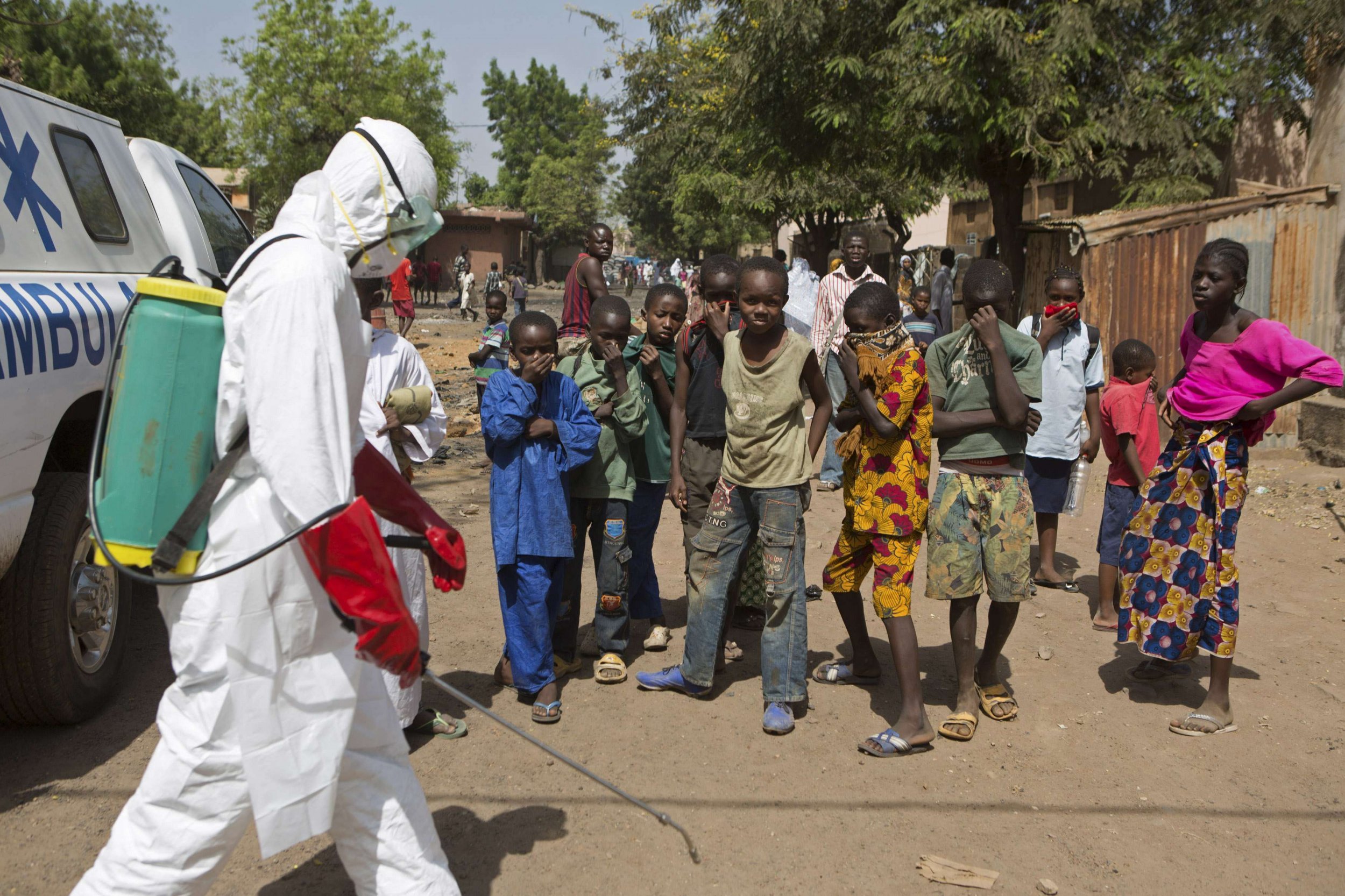 As the deadliest Ebola virus in history continues to claim lives in West Africa, attention is now focused on Mali, where the outbreak is still in its early days. The first case of Ebola in Mali was a 2-year-old girl who traveled to Guinea and died from the disease in late October; six people have died from Ebola in the country to date. On Friday, the United Nations announced they will be setting up an U.N. Mission for Emergency Ebola Response (UNMEER) office in Mali in an effort to halt the disease in its tracks.
Anthony Banbury is the head of the UNMEER, with was set up in September to assist national governments in their Ebola emergency response. He spoke to Newsweek over the phone, from UNMEER's headquarters in Accra, Ghana, on Monday.
Q: What's the latest update on the Mali office?
A: I went to Mali last week to assess the situation and consult with stakeholders. The last meeting was with the president [Ibrahim Boubacar Keïta], the minister of health, his Ebola coordinator and a number of other officials, and it was our common conclusion that it would be a good idea to establish an UNMEER presence as soon as possible. The Secretary-General [of the U.N., Ban Ki-moon] called the president [of Mali] on Friday and discussed the situation. Following that, the Secretary General instructed us to open an office as quickly as possible. We have identified the person to run the office, and the office will be formally opened Wednesday.
Why is it so important to open this office so quickly in Mali?
We've all learned lessons from the experiences of the three most Ebola-affected countries [Guinea, Liberia and Sierra Leone], including what might have been some missed opportunities. We are at a very early stages of the Ebola outbreak in Mali, and it's clear that we have an opportunity to take strong, decisive, fast action now to stop the spread of Ebola in Mali. If we fail to do that—fail to take the measures necessary to stop to the spread—then it will spread; and more and more people will get the disease, more and more people will die, and we'll start to see the kind of devastating impacts on multiple sectors of society, not just the health of Malian citizens.
UNMEER's 70-70-60 target of treating 70 percent of suspected Ebola cases and safely burying 70 percent of the dead within 60 days, has an impending deadline of December 1. How close are you to meeting those goals?
UNMEER and all our partners and national governments have made some very good progress in the first 60 days of the mission's existence, and we're already exceeding those target numbers in some places, but we're also falling short in others. We've had some really positive outcomes where we've been able to put all the elements of the response strategy in place, like burial teams, the treatment centers, the contract identification and tracing, the community engagement and social mobilization supported by adequate logistics, information management and all of that. Where we're able to put that in place, we see really good results.
The problem is the disease had a big head start. It's present in a lot of place; it's present in some big cities; it's present in towns; it's present in small villages; it's present in a dispersed geographic area. So we need to put a lot of capability on the ground, also in a dispersed geographic area. That's a real challenge, to find or bring in the numbers of…experts necessary to be present across such a broad geographic area.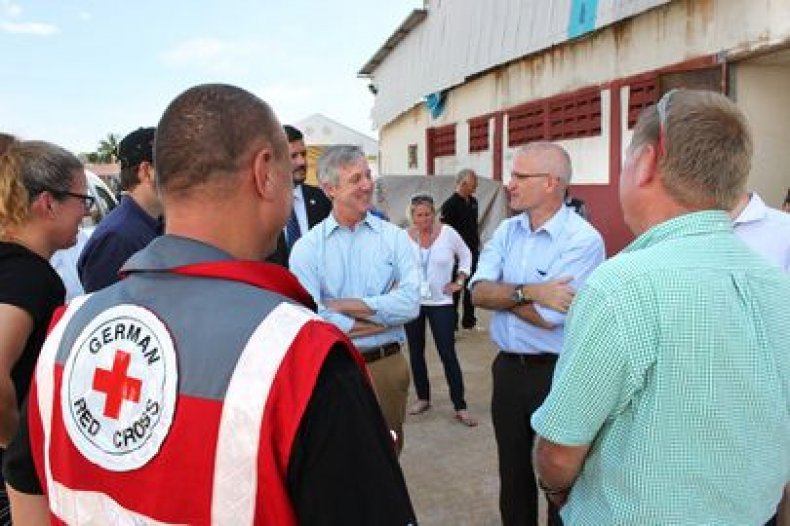 How do you address the challenge of bringing in those kind of experts when traveling is made difficult by Ebola?
The U.N. has really dramatically increased the number of personnel it has on the ground by hundreds and hundreds of people, so we're getting there. Other partners have also started to bring in more people: The United States, the United Kingdom, Germany, China, Cuba and other are acting to put in place their own folks.
The challenge we're facing though is to get these experts out in integrated teams with all the diverse and technical skill sets required, like disease surveillance, epidemiology, treatment, social mobilization, logistics, information management, safe burials. The strategy depends on all of that being in place. A gap anywhere, the disease can exploit it.
What we have to do is understand where the gravest priorities for action are, like the densely populated urban areas that are getting hard hit and like the non-urban areas that are also getting hard hit where we see a rapid increase in the spread of the disease. We also need to be very vigilant along the borders to try and prevent any exportation of Ebola from the highly infected countries into the neighbors. The case of Mali highlights the importance of that.
Why are Ebola cases in Liberia and Guinea are trending downward, but rising in certain parts of Sierra Leone?
One of the main conclusions we can draw from the first 60 days of UNMEER operations is that the strategy we adopted in the early stage works.
In areas where some of the key elements of UNMEER's Ebola reduction strategy—like case identification and tracing; contact identification and tracing, and safe burials—have been applied, in conjunction with the efforts of national governments, they've seen the number of cases go down.
In Monrovia, which was a very hard hit area of Liberia, those elements were put in place and we see the numbers going down almost to zero. Right now we don't have all the capabilities we need yet to have that kind of integrated response in all the locations where the disease is. Where that kind of response capability wasn't present, particularly where there was some denial by local communities about the risk of the disease and how it spreads, we see some real acceleration.
In Guinea there are definitely some improvements in Conakry, but in Kérouané, [there are] some very worrying developments. In Sierra Leone, you see some really good developments in Kenema or Kailahun, but there are worrying developments in Port Loko or Makeni. It's a mixed picture…. We know what we need to do, we just need more resources to do it.
How has your work in previous crisis response informed the way you are running UNMEER?
There are a lot of similarities between the Ebola crisis and the Haiti earthquake, including basic crisis management approaches. But there are some really big differences too. The Ebola crisis is unprecedented, it's the most difficult challenge I've ever been faced with and I've heard other experienced, capable people like Tony Lake, the head of UNICEF, and Jim Kim, the president of the World Bank, say the same thing.
When you're doing a crisis response, it's really important to take the time at the beginning to get a good plan in place. There's a tendency of folks to just rush into the scene and start doing what they do, whether it's logistics or medical stuff. What they do produce is some good effect where they're doing it, but if there's not a plan in place to achieve your objectives, it's very unlikely you're going to achieve them. It sounds like a very simple thing, but sometimes it's not done.
That was what was missing before UNMEER was established. You had some really good work being done by governments, communities, U.N. agencies. But there was not an overall, comprehensive, 'let's stop Ebola as fast as possible' plan in place. Hence, you saw a lot of work and some good effort, but the crisis was getting worse and the disease was spreading. Now I think one of the things UNMEER brings to the table is our crisis management perspective and skills that we have. That's our primary role, as a crisis manager, we're not doctors or medical professionals.
What are some of the challenges for UNMEER when gathering Ebola case numbers?
As head of the UNMEER mission with the responsibilities that we at UNMEER have to get this disease under control, I feel like we need to do much more. This is a serious, serious crisis, and it's killing people every day. There are healthy people out there who are going to catch the disease tomorrow and die from it.
One of the big challenges here is that we don't know what we're going to face. In the Haiti earthquake and the Indian Ocean tsunami, as awful and devastating as those crises were, after a short period of time and a needs assessment had been done, we all basically knew what we were facing. We knew how many people had been killed, we knew how many people needed health care and food aid. Then it was just a matter of bringing that stuff in. With Ebola, we don't know what the situation will be in four weeks. We don't know where it's spreading. We don't know what the requirements are going to be...so we need to have a plan that is sufficiently flexible to adjust to deal with an evolving situation. We need to be a nimble organization and very much information-driven.
Things like case numbers, how many people have the disease, how many new cases are there this week, how many people or what percent of people are in treatment, what percent of Ebola burials were done safely, these are really critical to our work, both to understanding how we're doing but also to drive our response. It's quite challenging to get that information, but we're putting in place a really strong information collection and management system, the likes of which most U.N. crisis response likely haven't seen. We're going to be really data- and information-driven and that will strengthen our response.