Q&A With Landscape Architect Martha Schwartz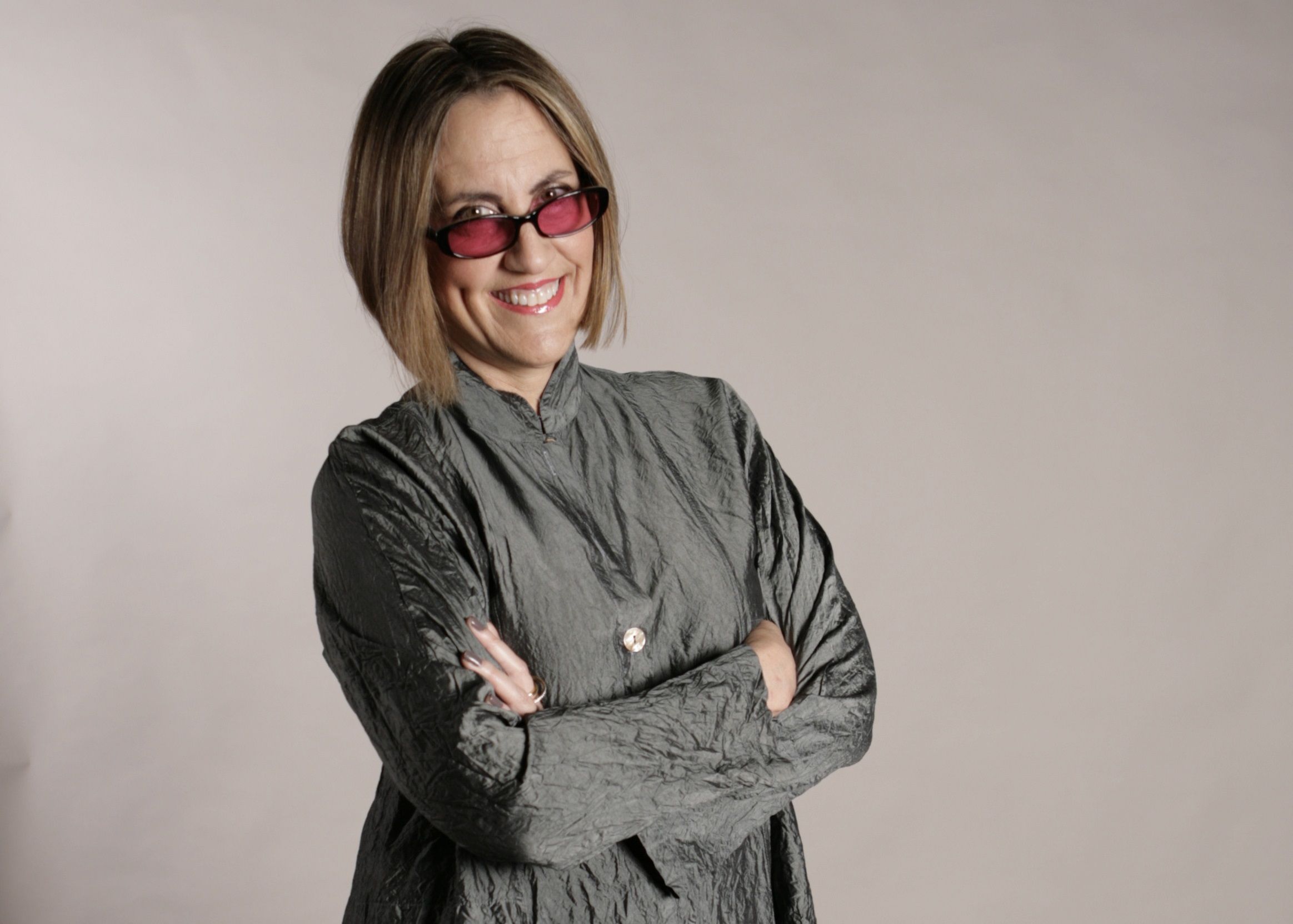 Sponsored content ¦ Martha Schwartz Partners is a leading international design practice whose work focuses on activating and regenerating urban sites and city centres. Martha Schwartz Partners has over 32 years of experience designing and implementing installations, gardens, civic plazas, parks, institutional landscapes, corporate headquarters, master plans, and urban regeneration projects.
Q: How has the industry changed over your 30-year career?
MS: The profession has grown immensely. It is the fastest-growing design profession in the U.S. Many schools of landscape architecture have opened. The field is booming.
Q: Which of your early projects stands out most?
MS: My first project after graduating in 1979, The Bagel Garden, caused distress and consternation in the profession. It was a Dada-esque installation that questioned the absence of art within the profession.
Q: What are the current growth areas for Martha Schwartz Partners?
MS: As of last year, China was the 500-pound canary in our office. It took up most of our time and resources, but we were able to realise some very unique projects in China. Now their economy has slowed down, we are doing more work in the Middle East. We're also getting more work in the USA, and London.
Q: Which area of your work are you most excited about?
MS: I feel best working in the public realm. Even though it has its challenges, it's an opportunity to affect many people's lives for the good. I enjoy cultural projects as well as regeneration work. We like strategic thinking on complex and large projects as well as private gardens. I also love really tough and rough projects such as post-industrial sites, trying to both heal the ecologies but also make an artistic impact to positively re-characterise the damage to that site. We pretty much will work on any type of project as long as people wish us to do something special or unique.
Q: Your company talks about your design work as the foundation for sustainable cities. What role does landscape architecture play?
MS: Landscape architecture looks holistically at the ground plain, the land itself, upon which the cities sit. We view the landscape as everything outside the building footprint – our streets, alleyways, sidewalks, utility corridors, parking lots, public parks, waterfronts, trainyards – everything that is not a building.
We are tasked to imagine how these environments function, ecologically, economically, socially, and culturally. But without creating a human connection of people-to-place, we will lose all the efforts of creating a sustainable solution through technology. Design creates human value and must be inserted into the discussion of sustainibility if we are to create environments for people that will last.
Q: What does the future hold for urban landscapes?
MS: It will grow in its breadth and depth, given the rapid growth of cities. The issue of demographic, climate, social and political change, and how these forces act upon cities, is going to keep the profession alive and busy. We don't make objects, but try to understand what is right for the land, the people and the environment before we act. We design places where people can interact and connect with each other. We plan so that people can live in a healthy, walkable environment and enjoy public spaces. We work in an integrative, collaborative and fluid process in order to design unique places that create memory, identity, and move the spirit.
Rejuvenated City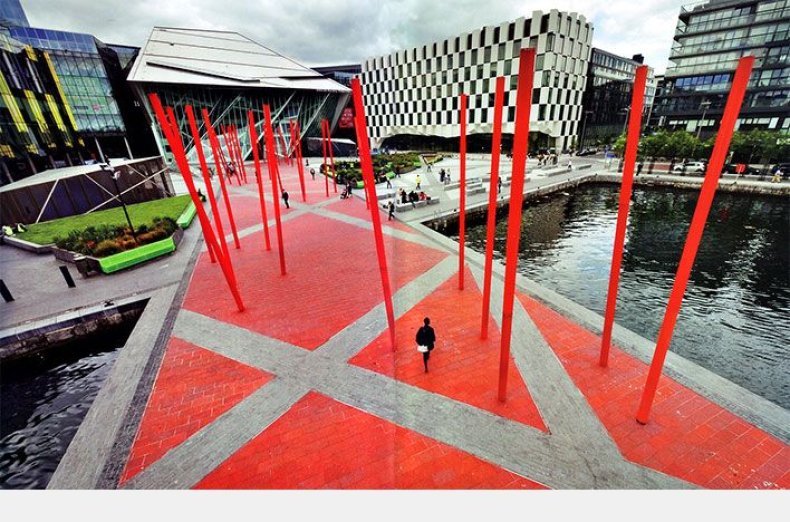 Exchange Square was a landmark project for us. It was our first project executed in the UK. It was a regeneration project and the site of an IRA bomb blast in 1996. We had the opportunity to redesign leftover pieces of the city, really, a kind of forgotten corner, and put it back so that it now functions as the living room for the city of Manchester. The plaza became immensely popular because it allowed people a great freedom of use.
Grand Canal Square in Dublin marked the beginning of the development of the Dublin Docklands. MSP literally rolled out a red carpet to the world from Daniel Libeskind's performing arts building. This project was built before anything else in the area. In the UK, developers and city planners understand that if you improve the site by creating a beautiful landscape before you develop the buildings, "they will come", which they did.
For more information about Martha Schwartz Partners, visit their website