Q&A With Zappos CEO Tony Hsieh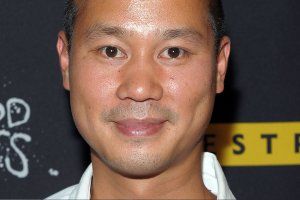 Online shoe retailer Zappos made a name for itself with topnotch customer service. It paid off: Amazon bought it for $1.2 billion last fall. In his new book, Delivering Happiness,CEO Tony Hsieh talks about Zappos's unique business approach and giving customers that "wow" feeling.
Why is customer service so bad in this country?
Great customer service is expensive, and the payoff is two or three years down the road. If all we wanted was to maximize our 2010 profits, we'd fire everyone and stop answering the phones. But I think we're at an inflection point where we're seeing companies that do it well start to win. I think that's only going to continue.
How has communicating with customers changed?
We live in a hyperconnected world. Information spreads like wildfire through social networking. But I still say the telephone is best. You have the undivided attention of customers. And if you get it right, they really remember.
What do you think the next decade holds for digital entrepreneurs?
What I'm excited about is that we can't predict it. Recessions are great times for entrepreneurs because people are scared and usual rules don't apply. The truly innovative ideas transcend the ups and downs of the economy.