After Qandeel Baloch Murder, Pakistan on Brink of Approving Honor Killing Law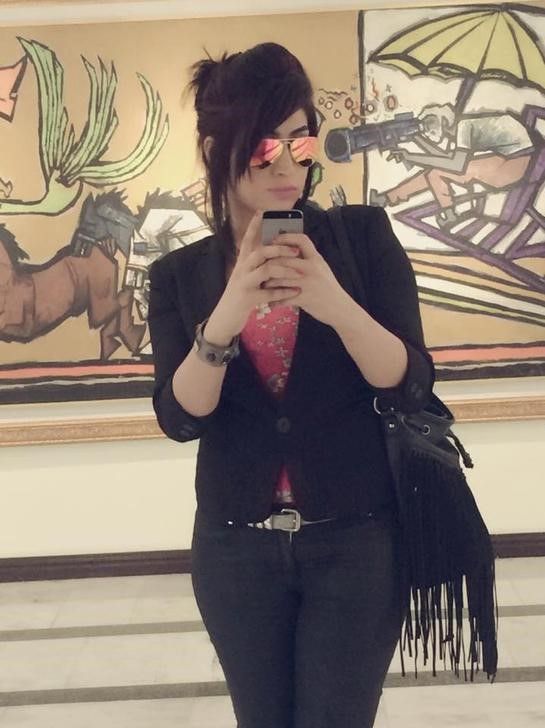 Pakistan is on the brink of approving a law against "honor killings" days after Qandeel Baloch, a popular society media celebrity who challenged the country's conservative views of women, was strangled to death by her brother.
On Wednesday, Maryam Nawaz Sharif, the daughter of Pakistan Prime Minister Nawaz Sharif, said the draft law had been finalized and was being presented to parliament on Thursday. She said in an interview with Reuters that the bill would be presented for a vote within a "couple of weeks."
On her Facebook page, which has more than 800,000 likes, Baloch called herself an "inspiration to those ladies who are treated badly and dominated by the society." In her last post on July 4, she said she wanted to "change the typical orthodox beliefs of people who don't wanna come out of their shells of false beliefs and old practices." On Saturday, she was killed in her family's home outside of Multan, in the Pakistani province of Punjab, by her brother, Waseem Baloch, who drugged and then strangled her.
He later said he was "proud of what I did" because"she was bringing dishonor to our family."
While activists in Pakistan have been working for decades to outlaw honor killings, the death of Baloch (her real name was Fauzia Azeem) and several other factors have sped up the process, Yasmeen Hassan, global executive director at Equality Now, an international human rights organization, tells Newsweek. Baloch's murder follows a decision by Pakistan's Sharia council that declared honor killings un-Islamic.
Then, in March, a documentary film by Sharmeen Obaid-Chinoy about the survivor of an attempted honor killing in Pakistan, The Girl in the River, won an Academy Award for Best Documentary Short. After seeing the film, Prime Minister Sharif said he wanted to change the law as soon as possible.
"All these things have coagulated at one time to really push for this to happen," says Hassan. "I'm really thrilled that this is now sort of coming to fruition."
The issue with Pakistan's current law is that a family can forgive the perpetrator of the crime under qisas, a provision of Islamic law. Right now, the crime of murder is a crime against the family and not the state, says Hassan.
"What happens, particularly in honor crimes, is that the family of the victim and the perpetrator is the same, the family had arranged the killing," she says. "They would register the complaint of honor crimes murder and they would immediately forgive the perpetrator."
After Baloch's death, Pakistan's government took the very rare decision to step in before her family could become the complainant, thus being able to forgive her brother and spare him punishment. The state instead became the complainant.
"The power of forgiveness has been given to the state and the state's not going to forgive," says Hassan.
"Now you see how serious [the government is] about making the change in the law, that in this particular case they have stepped in," she says. "It means that the government is taking that case seriously."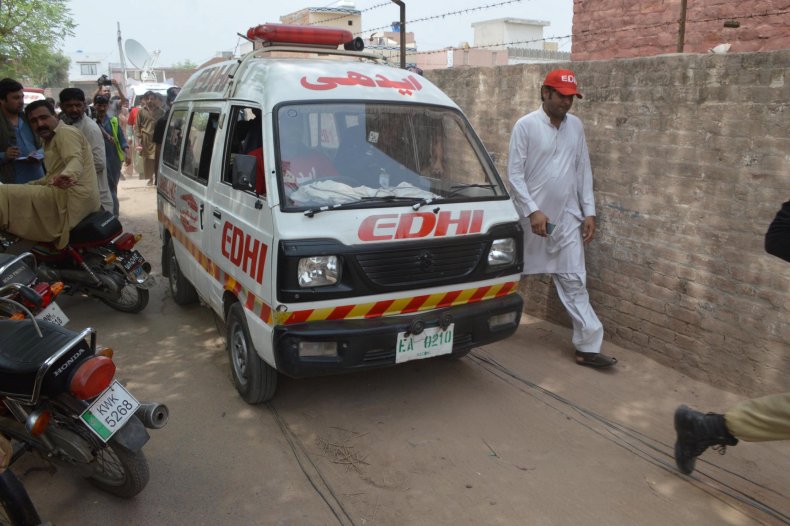 It remains unclear at this point what provisions or punishments will be included in the law, but "at the very least, we expect that they will make honor killings a non-compoundable offense, which means that you cannot apply the qisas and provisions to it," says Hassan. "It would be treated as murder."
Earlier this year, Pakistan's Human Rights Commission said in its annual report that nearly 1,100 women were murdered in honor killings by relatives in 2015, an increase from about 1,000 in 2014 and 869 in 2013. The reasons for their deaths included domestic disputes; marrying against the family's wishes; or having so-called illicit relations.
Changing the law "is an essential first step, it says the government takes this seriously and they are not going to let you go," says Hassan. Conversations still need to take place about the status of women in Pakistan, which has become more conservative since Hassan grew up there in the 1970s and 1980s, she says.
"The Muslim world is becoming more conservative and [in] how they put their conservatism on women," she says. "The role of women, their function in society, how they appear, how they conduct themselves—they have become politically very charged. We have to start addressing this."
Before ending the conversation, Hassan recalls what she considers one of the most disturbing honor killing cases in Pakistan. In 1999, Samia Imran, 32, was shot in the head and killed in the office of one of the country's top female lawyers by a man who was believed to be hired by her family. Imran was trying to get a divorce from a physically abusive husband, a request her family rejected.
"The fact that nothing happened in that case and now things are happening in Qandeel's case is a huge leap forward," says Hassan.