Followers of the QAnon conspiracy theory have expressed their disappointment and confusion after former President Donald Trump's eldest daughter Ivanka publicly revealed she has taken the COVID-19 vaccine.
On Wednesday, Ivanka Trump tweeted for the first time in three months to post a photo of her receiving the vaccine.
"Today, I got the shot!!! I hope that you do too," she wrote. "Thank you Nurse Torres!!!"
In response, influential supporters of the radical QAnon movement—who frequently share false and sometimes dangerous claims about the coronavirus and the vaccine—have attempted to knock back any suggestions that they are in the wrong, including that Ivanka Trump did not get the shot at all or that it was not her in the photo.
Others also suggested the image was Photoshopped, or staged, and that the needle is not actually going in her arm.
QAnon John, aka John Sabal, who is helping to organize a major QAnon event in Dallas, Texas in May, wrote on Telegram: "Did she get the COVID vaccine/gene therapy, or is this another type of shot like Vitamin B-12, Flu shot etc?? It's not very specific. There seems to be no way to tell for sure. We are really just making an assumption about it.
"Could it be for Optics, just as Trump has been talking about the vaccine? We haven't seen another Trump ACTUALLY take it. It's all been hearsay from really flimsy media sources," Sabal added. "Is that even REALLY her?!"
GhostEzra, another popular QAnon figure, wrote to his 287,000 Telegram followers: "Ivanka posted she got the 'shot' not the Covid-19 vaccine.
"Did she actually get the shot? If she did, was it a B-12 shot. A flu shot? Hcq [Hydroxychloroquine]? Was she involved with [her husband Jared] Kushner? Is that really even her?
"Many different things can be said of this picture. The one thing for sure is this picture isn't swaying anyone to get the Covid-19 vaccine."
Sharing images of Ivanka Trump getting the shot on his Telegram channel, longtime QAnon advocate Jordan Sather added: "This disappoints me enormously."
However, other QAnon followers have poked holes in these arguments, wondering why Ivanka Trump would upload a picture of herself receiving the vaccine, and encourage others to do so, if she was not actually getting it.
"Optics or no optics, did she get it or it's faked, is it tequila or real shot... it really doesn't matter. She is promoting it and that matters!," one Telegram user Roberta wrote.
"I don't know what to think anymore. This is bad. First Trump's statement about vaccines, then this. It seems to me that they are just promoting vaccines, nothing else....," another added.
QAnon has long been an extreme anti-vax movement, with a number of major QAnon followers having previously pushed false claims that the COVID-19 vaccine would alter your DNA or turn people into homosexuals or transgender individuals.
The push to spread misinformation about the vaccine has intensified in recent months as hope fades that Donald Trump will overturn the presidential election results or return to the White House through other means.
QAnon followers are appearing to try to shy away from some of their more extreme beliefs, such as awaiting the so-called "storm" event which would see Donald Trump arrest and execute satanic pedophiles. This comes after several failed predictions when this would occur, most notably at President Joe Biden's January 20 inauguration.
"Nothing so far has been able sink QAnon, whether it be massive purges by social media companies or the failure of its so-called plan to manifest," Rita Katz, executive director of the SITE Intelligence Group, which tracks online extremism, told The Washington Post.
"Now, as energy around its election-related conspiracy theories loses momentum, the Q movement has doubled its focus on themes like COVID-19 denialism and vaccine skepticism."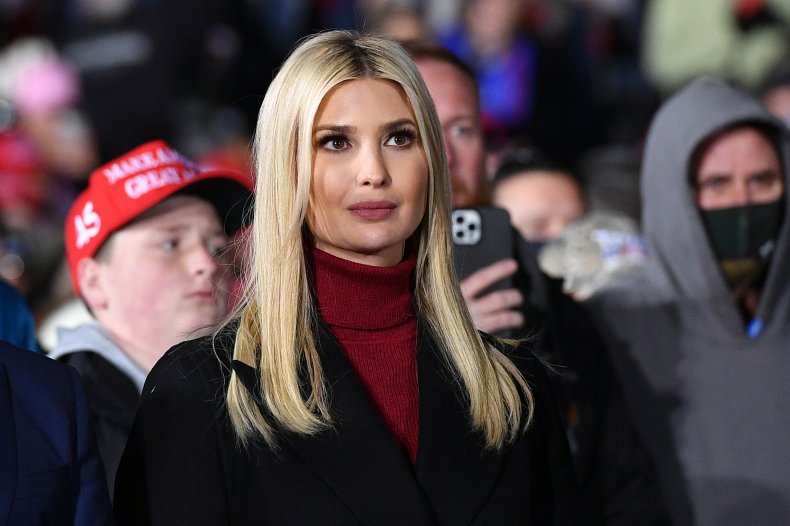 The radical movement previously expressed disillusionment after Donald Trump revealed in March that he and Melania Trump had both received the vaccine and urged others to do the same.
"I would recommend it to a lot of people that don't want to get it, and a lot of those people voted for me," Trump said in a phone call to Fox News.
Still, some QAnon followers suggested that it was not the former president on the call.
Newsweek, in partnership with NewsGuard, is dedicated to providing accurate and verifiable vaccine and health information. With NewsGuard's HealthGuard browser extension, users can verify if a website is a trustworthy source of health information. Visit the Newsweek VaxFacts website to learn more and to download the HealthGuard browser extension.
This graph, provided by database research firm Statista, shows how many doses of the J&J vaccine have been administered in the U.S. compared to other shots.