QAnon: Nevada Republican Congressional Candidate Promotes Conspiracy Theory About the 'Deep State'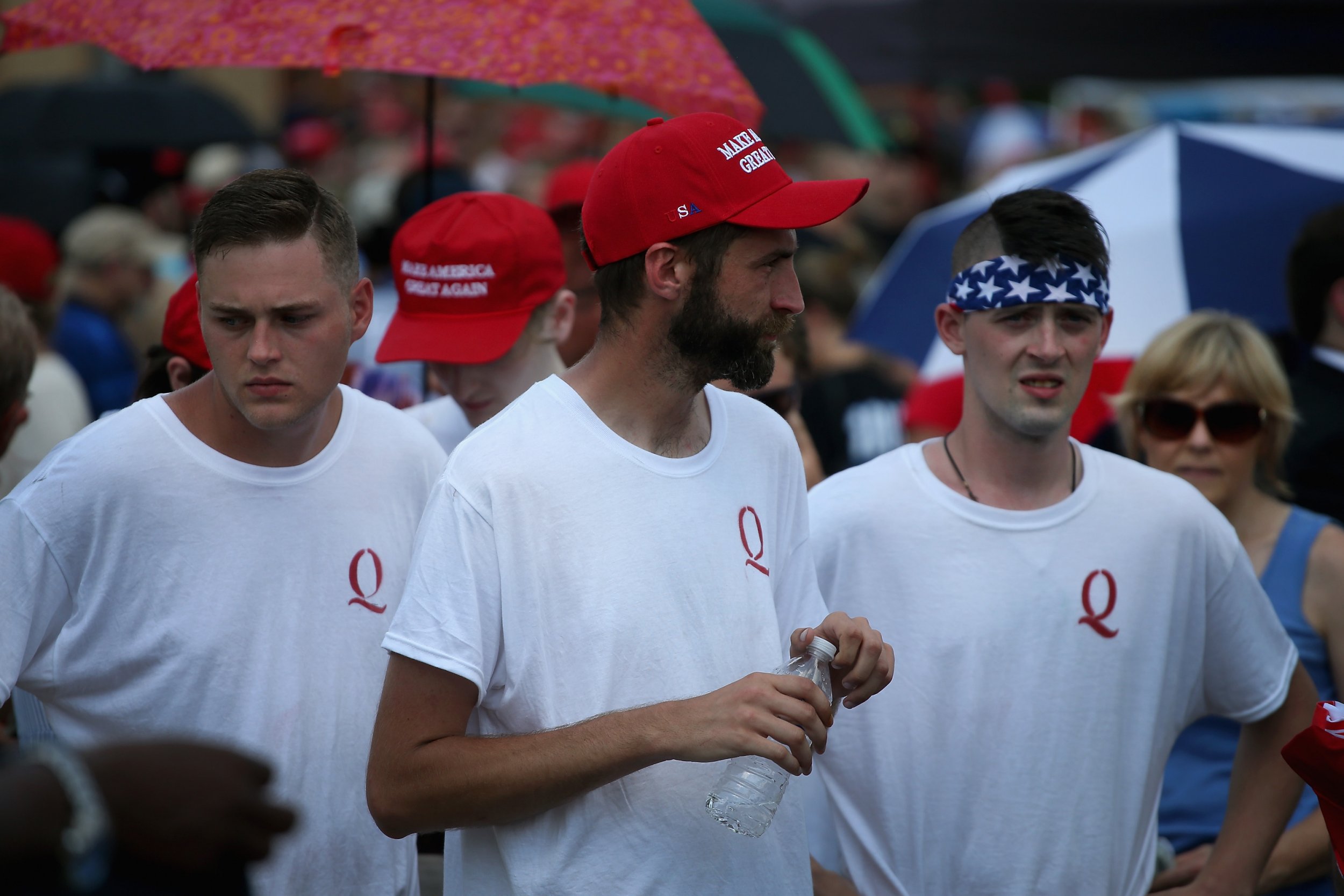 A Nevada congressional nominee promoted the QAnon conspiracy theory earlier this month.
Republican candidate Joyce Bentley posted a 9-minute clip that claims the "deep state" occupies "the highest levels of power" and includes people who participate in "a dark and deeply sinister death cult with a strong reliance on symbolism and numerology with levels of cruelty unimaginable to all right-thinking people."
The video claims that the "deep state" has achieved "almost total influence over the media" and that Saudi Prince Al-Waleed Bin Talal funded former President Barack Obama's education, MediaMatters reported.
Bentley has praised the president, and her Twitter says "President Trump can't be everywhere and do everything so I want to help MAGA." The candidate has posted stories from The Gateway Pundit, which CNN describes as "a popular right-wing blog prone to peddling conspiracy theories."
The Nevada Republican Party lists Bentley, the candidate for Congressional District 1, as one of its candidates. Neither Bentley nor the organization commented prior to publication.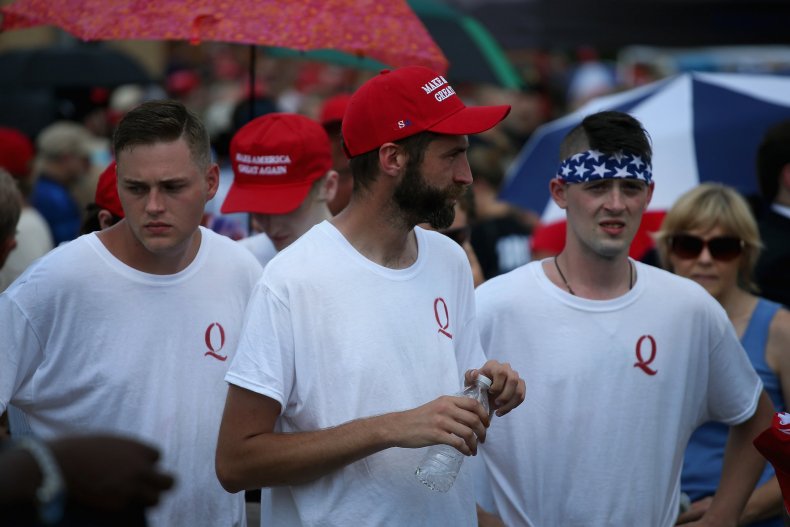 QAnon fuses a range of conspiracy theories. It centers on an anonymous source, referred to as Q, who is informing people about a covert battle being carried out by the president and special counsel Robert Mueller, according to NBC News. Mueller isn't actually investigating alleged Russian interference in the 2016 election, the theory claims. Rather, he was appointed by Trump to investigate top Democrats. QAnon adherents believe the two men are waging war on a pedophile ring, comprised of elites, who have controlled the government for decades.
"The general story . . . is that every president before Trump was a 'criminal president' in league with all the nefarious groups of conspiracy theories past: the global banking elite, death squads operating on orders from Hillary Clinton, deep-state intelligence operatives, and Pizzagate-style pedophile rings. In an effort to break this cabal's grip, according to Q, the military convinced Trump to run for president," The Daily Beast reported.
In August, QAnon believer Michael Lebron visited Trump in the Oval Office, according to CNN, which cited a picture posted on Lebron's Twitter.
Last month, Reddit banned pages devoted to QAnon "due to repeated violations of the terms of our content policy."
QAnon believers had posted a string of violent threats, including comments about killing Hillary Clinton, according to NBC News. The closures were the second time Reddit shut down QAnon pages. The platform closed the initial QAnon subreddit in March.