Qantas Sale: Airline Celebrates Centenary With $100 Tickets From U.S. to Australia
Qantas Airways is marking the start of its 100th year with a special flight sale available for 100 hours only.
The Australian national carrier is offering a hundred $100 one-way flight tickets per day, traveling from a selection of U.S. cities to some of Australia's main hubs including Sydney, Melbourne and Brisbane.
"Fares will be released at approximately 2pm PST/5pm EST each day from Monday, November 18 to Thursday, November 21, 2019 until sold out," the airline confirms on its website.
The flights must be purchased as a round trip and can be booked at the Qantas website.
The departure city and destination will vary each day and will only be revealed on the day of the sale, which began on Monday and is only available until Thursday.
Flights from San Francisco to Sydney and Melbourne (50 tickets for each of the two Australian cities) will go on sale Tuesday, while flights from Chicago and Dallas/Fort Worth are expected to be released on Wednesday and Thursday, USA Today reports. Monday's sale were reported to have featured flights from Los Angeles.
There is a limit of 10 seats per departure date that will be available on outbound flights, while multiple days until October 12, 2020 will available for the return journey and other blackout dates apply, the airline notes.
There is also a minimum requirement of 7 days and a maximum of 12 months allowed per trip, according to USA Today. See the Qantas website for full terms and conditions.
In addition to the $100 flight sale, the airline is also releasing "100 Golden Tickets" for 100 hours only for journeys from London to Australia.
"From midday each day, there'll be 20 Golden Tickets from London Heathrow [Airport] to Sydney, for just £205 Economy return," the airline states.
Qantas is also offering 100 hour "Centenary Sale fares to Melbourne, Perth and Sydney from £699 Economy return," for those who miss out on the discounted the Golden Ticket and $100 flights each day, the airline notes.
Founded on November 16, 1920 in Queensland, Qantas is said to be "the world's oldest continuously operating airline," carrying more than 50 million passengers a year, according to the company's website.
The airline has marked several milestones over its 100 years of service, including the launch of the first non-stop flight between Melbourne and Los Angeles back in 1999 as well as the world's first non-stop flight between Australia and Europe, with a service between Perth and London launched in 2018.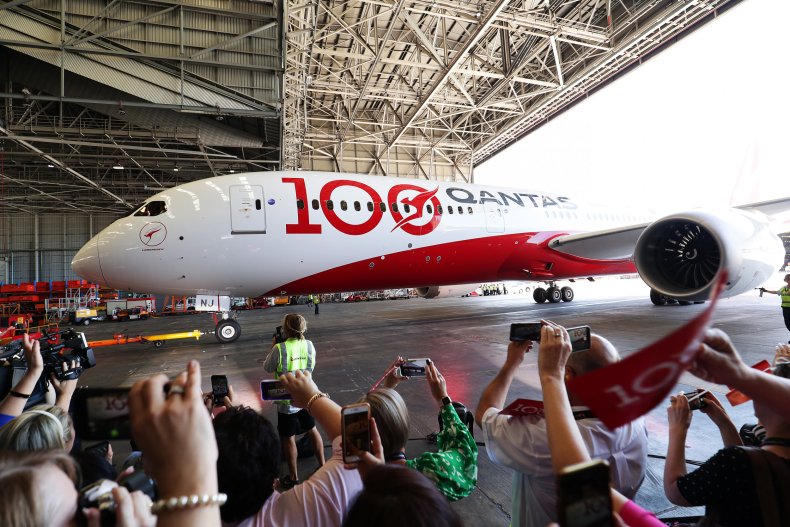 Earlier this month, Qantas completed another historic flight from London to Sydney, which is the second time in history the journey was made by a commercial carrier since 1989, when the airline set the record for the world's longest non-stop commercial flight covering 17,016 kilometers over 20 hours and 9 minutes.
This month's flight, which lasted just under 20 hours and spanned about 17,800 kilometers, forms part of "Project Sunrise," a series of test flights being operated to help facilitate regular, non-stop flights from Australia to New York and London, the company announced earlier this year.