Qantas Airways Boss Alan Joyce Gets Hit with a Cream Pie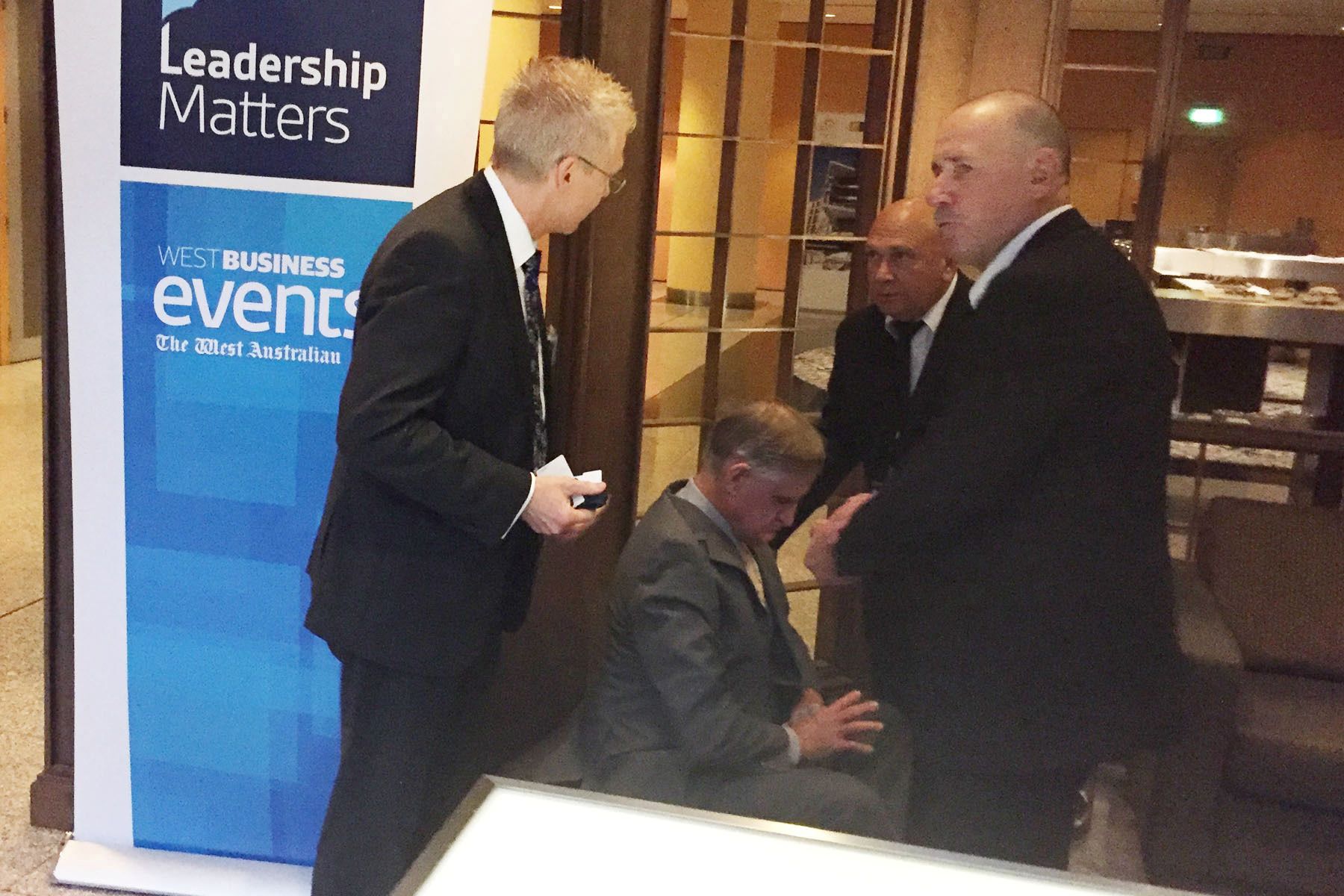 Qantas Airlines boss Alan Joyce's breakfast meeting took an unexpected turn Tuesday when an elderly man crushed a cream pie into his face.
He had just started speaking at an event in Perth when his assailant struck, approaching from the edge of the stage and calmly pressing the dessert into Joyce's face with his right hand.
After shaking the cream and pie crumbs off his glasses, face and business suit, the Irish-born Australian businessman said: "I don't know what that was about," before excusing himself to clean up.
When he returned to the stage, he joked: "Believe it or not, I was also voted the number one CEO people wanted to work for in Australia. You wouldn't know from that pie in the face!"
The event was organized at a local hotel by the newspaper the Western Australian, the same publication that first published the video of the attack. The newspaper reported that a 67-year-old man from Willetton was charged with giving a false name to police and was now being questioned.
Speaking to reporters after the incident, Joyce did not want to speculate over the man's motives, but he did not think the incident was wholly unusual.
"When you've been the CEO of an airline for nine years, there's a lot of things that have happened over that period of time, this is different, but it's not unusual. It is an unusual event, but things like this have happened in the past," he said, AFP reported.
Despite recent scandals over customer service by airlines such as United Airlines and Delta, Qantas Airways actually enjoy a relatively positive reputation. According to Choice, a local consumer watchdog, Qantas was the highest-ranking Australian airline for customer satisfaction in the country.
Asked about the flavour of the pie, Joyce said he was not able to taste it as it mostly fell on his glasses. His major concern now was to ensure his suit wasn't ruined. "I think my issue is I'll need a good dry cleaner in Perth, so if you have one please recommend one," he said.
Qantas Airways Boss Alan Joyce Gets Hit with a Cream Pie | World