Qantas Flight Forced to Turn Around Due to 'Hyper Aggressive' Passenger Who May Have to Pay $130,000 Cost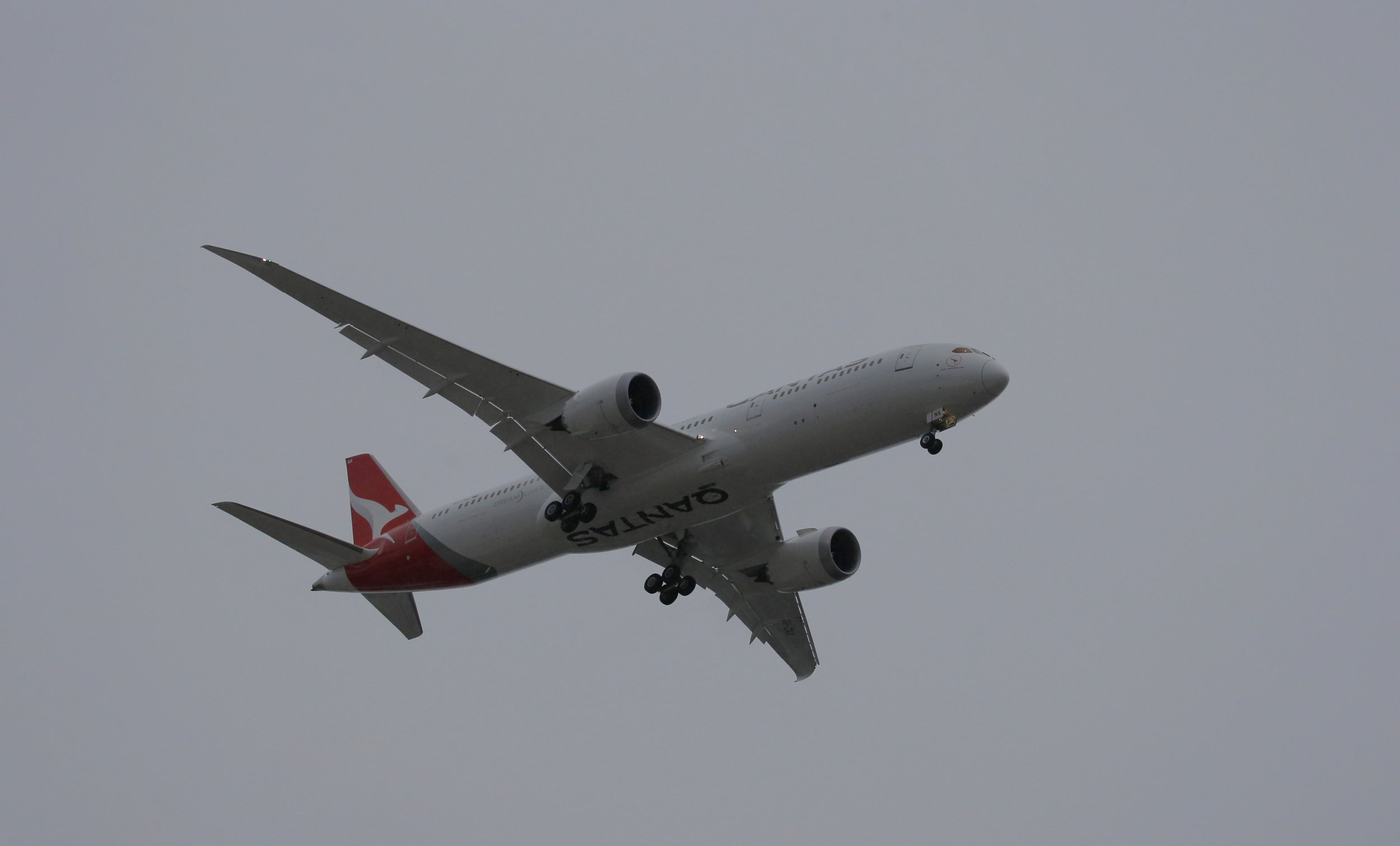 A passenger's aggression forced pilots to turn around a 9,000-mile flight from Perth to London, causing an expensive disruption that he may have to foot the bill for.
Qantas flight QF9 was only two hours into the overnight journey on Saturday when a man stood up and started shouting.
Passenger Clare Hudson, who was four rows in front of the 32-year-old, told the West Australian that he had locked himself in one of the toilets for about an hour.
He was agitated and tried to climb over seats before staff and passengers managed to calm him.
"When he came out he started acting really aggressive and it looked like he was going to attack another one of the passengers," Hudson told the paper.
"Luckily they did manage to calm him down after a few minutes and took him up the back of the plane."
Pilots had to decide whether to continue on to London with the passenger restrained, which would put pressure on the cabin crew, to divert the plane, or to return to Perth.
The captain decided to turn the plane around and return to the western Australian city, four hours after take off.
The passenger was arrested by Australian Federal Police when the Qantas Dreamliner landed just after 10.30pm.
The airline is counting the cost of the incident, which included the hotel rooms for passengers, wasted fuel and re-booking of other passengers. It is likely to hit around 180,000 Australian dollars ($130,000) The Independent reported.
The paper added that the passenger responsible may face criminal charges and be ordered to pay if Qantas tries to recover the cost of turning back the flight. The next flight to London took off 18 hours later.
In March, a man who forced a Qantas flight from Perth to Brisbane to turn back was fined AU$10,500 ($7,400) and ordered to pay AU$15,207 ($10,700) in compensation.
A Qantas spokesman said: "This type of disturbance inconveniences our customers but we take a zero tolerance approach to disruptive behavior on board. The passenger has been issued with an interim 'no fly ban' which means they are unable to travel on Qantas Group flights until the investigation into the matter is completed."
Qantas's Perth to London route was launched in March and is one of the world's longest. The airline has announced it will operate direct flights from Sydney to London by 2022, which would take 20 hours and 20 minutes.