Australian Pie-Thrower Was Protesting Gay Marriage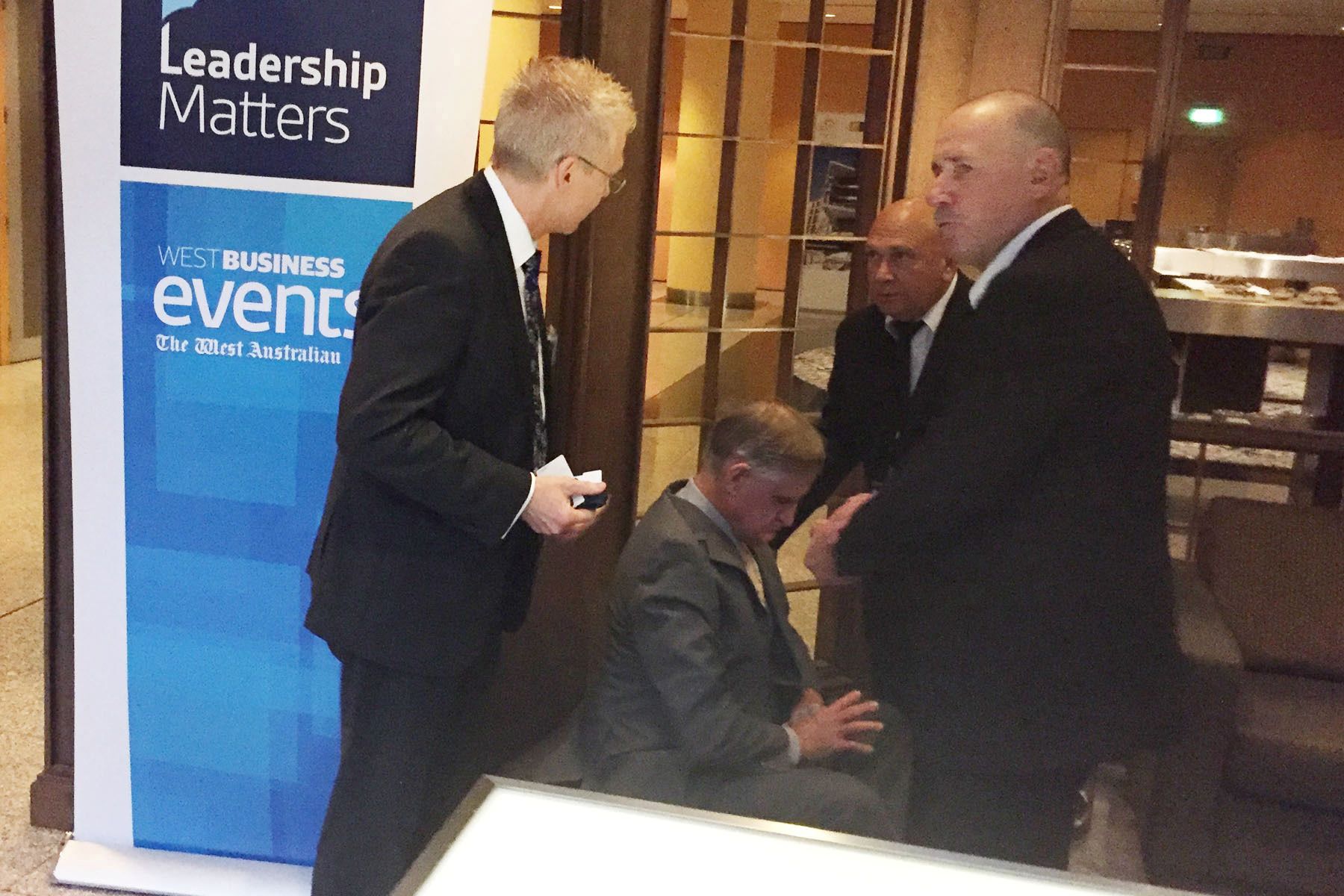 Throwing a pie into someone's face is usually a slapstick comedy sketch, but for one devout Christian in Australia, it became a way to vent his opposition to gay marriage.
67-year-old Tony Overheu shoved a pie in the face of Qantas Airways boss Alan Joyce on Tuesday at an event in Perth.
He said Wednesday he was protesting the pro-gay marriage stance taken by Qantas and other companies—which he referred to as "corporate bullying aimed at social engineering."
Speaking to Australian radio station 6pr, Overheu, a former farmer, said: "Alan Joyce is paid $13 million dollars to run airlines, not to bulldoze Australia socially against its will." Although, he aded that he had been criticized for his actions: "My family is outraged and my wife is at my throat," he said.
Joyce was one of 20 Australian business leaders to sign a letter in support of gay marriage in March. The letter called on the government to legalize gay marriage by vote of Parliament rather than via a referendum, a request that Overhu considered an attempt to subvert democracy.
Overheu said that national figures rarely make appearances on Australia's west coast, so Joyce's presence at Perth's Hyatt Hotel presented an opportunity for him to strike. He planned his attack the day before, he explained, buying a lemon meringue pie from a local cake shop. He chose one with a soft top, he added, so as not to cause any physical injury.
The airline chief, who had laughed off the incident at the time, is now going to press charges against Overhu, who has been charged by police for giving false information to the authorities.
"The police are continuing their investigation and my intention is to send a message that this type of behavior isn't acceptable and that I have every intention of pressing charges," Joyce told the press Wednesday, adding that the incident won't deter him from speaking out about social and community issues.
"It's important for our shareholders, our employees, and our customers. It's called good corporate social responsibility," he said, as quoted by ABC.
Overhu said he apologized for the gesture in an email to Joyce and other companies, but Joyce doubted he was actually remorseful. "I believe he sent me an email ... and I believe there has been an apology coming in but I'm not sure there's any regret at the issue that has occurred," Joyce said.
It's not the first time that baked goods and gay marriage have made headlines together. The Christian owners of a bakery in Northern Ireland were found guilty of discriminating a customer on the grounds of sexual orientation after refusing to bake a cake with the motto "Support Gay Marriage" on it. Ashes Bakery in Northern Ireland lost the appeal in October, but a customer reported last week the bakery again refused an order for a cake supporting gay marriage, the Belfast Telegraph reported.