Qatar Will Arm Syrian Rebels Regardless of Trump's Policies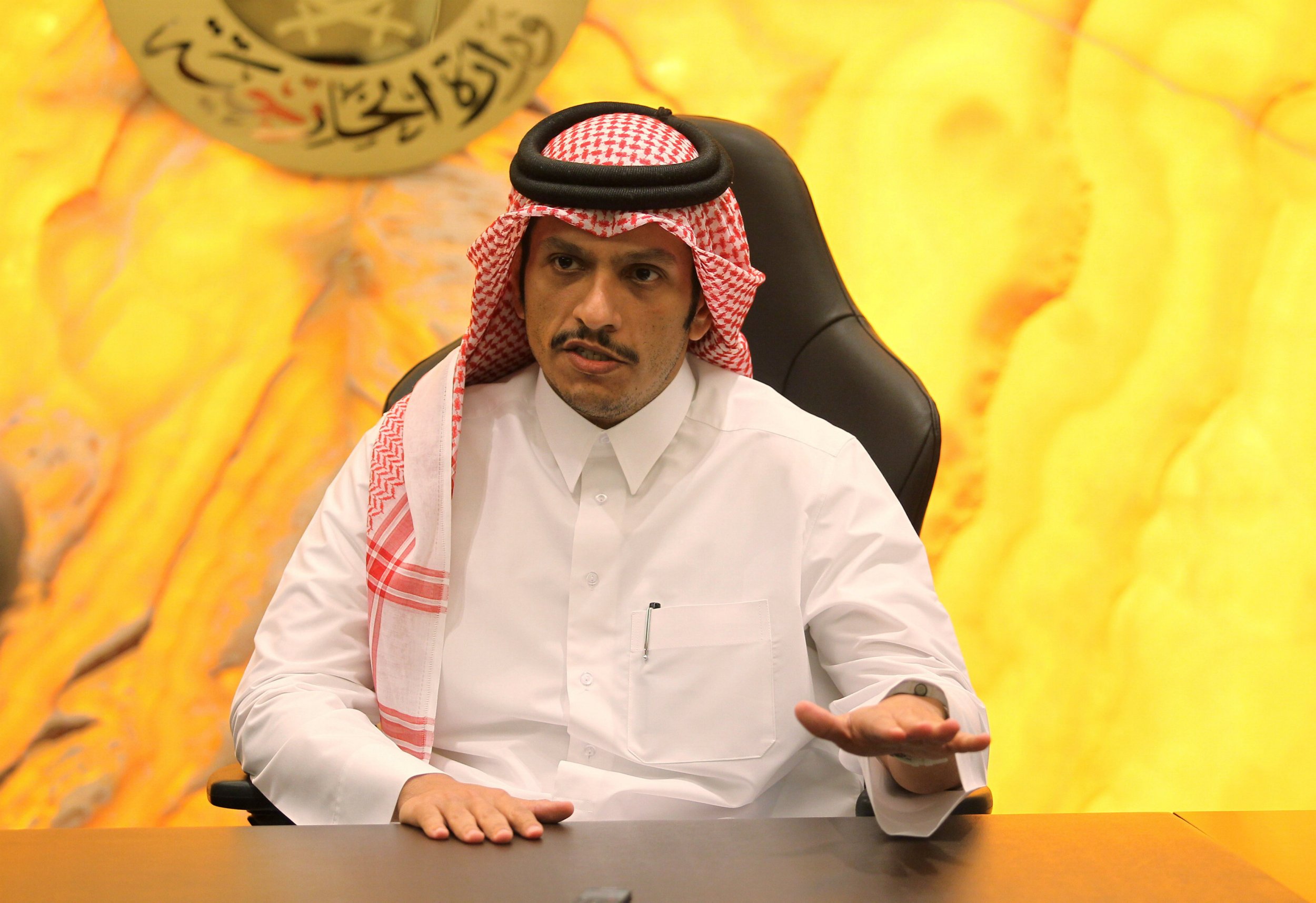 Qatar will continue to arm Syrian rebels even if Donald Trump ends U.S. backing for the multinational effort, Doha's foreign minister said in an interview, signaling its determination to pursue a policy the U.S. President-elect may abandon.
But Foreign Minister Sheikh Mohammed bin Abdulrahman al-Thani said the wealthy Gulf state would not "go solo" and supply shoulder-fired missiles to the rebels to defend themselves against Syrian and Russian warplanes. While the rebels needed more military support, any move to supply "Manpad" anti-aircraft weapons to them would have to be decided collectively by the rebels' backers, the minister, a member of Qatar's royal family, told Reuters late on Saturday.
Some Western officials worry that Gulf states, dismayed at effective Russian air support for Syrian President Bashar al-Assad, could supply such weapons. Washington fears they could be seized by jihadi groups and used against Western airliners.
Qatar is a top backer of rebels fighting Assad, working alongside Saudi Arabia, Turkey and Western nations in a military aid program overseen by the U.S. Central Intelligence Agency that provides moderate groups with arms and training.
Qatar was determined to carry on, Sheikh Mohammed said, sipping tea in his spacious office on the ministry's top floor overlooking the Gulf. "This support is going to continue, we are not going to stop it. It doesn't mean that if Aleppo falls we will give up on the demands of the Syrian people," he said.
'Historic Ally'
"Even if the regime captures it (Aleppo), I am sure they will have the ability to capture it back from the regime ... We need more military support, yes, but even more important we need to stop the bombardment and create safe zones for the civilians."
He said Assad was "the fuel of Daesh"—an acronym for the Islamic State militant group—because his forces' killing of Syrians helped the hardline group motivate young Syrian recruits. "We never see any effort for him fighting Daesh," he said.
But Trump has signaled opposition to U.S. support for the rebels, indicating he could abandon them to focus on fighting ISIS, which controls land in eastern and central Syria.
He might even cooperate against ISIS with Russia, which has been bombing the rebels for more than a year in western Syria. In an interview published this month, Assad said Trump would be a "natural ally" if he decides to "fight the terrorists."
"We want to have the U.S. with us, for sure, they have been our historic ally," Sheikh Mohammed said.
"But if they want to change their minds, are we going to change our position? For us, in Qatar at least, we are not going to change our position. Our position is based on principles, values and on our assessment of the situation there."
Qatar and other Gulf states believe the nationalist Sunni rebels are needed to build a stable Syria. But their policy has long been hampered by splits in the opposition and the prominent role jihadists have played in the insurgency.
Assad's government has accused Gulf states of backing what it calls terrorist groups in the country. Gulf states deny this and Sheikh Mohammed said any group that shared the values of al-Qaeda was neither effective nor useful.
Sheikh Mohammed suggested that Trump's views about Syria might evolve once in office when he received intelligence reports about the "reality" on the ground.
Sheikh Mohammed said the reality was that Assad and violence by his forces were the core security risk, and that ISIS was an outgrowth of the civil war. More hardline groups would emerge if the war does not come to a just end.
"If we are not going to address the cause of all this ... without addressing the issue of al-Assad, we will have another extremist group, it will be more extreme and more brutal," he said, noting that ISIS had evolved from al Qaeda.