Qatar Bought Trump Condo to Be 'in His Good Graces' After Fallout With Jared Kushner, Watchdog Claims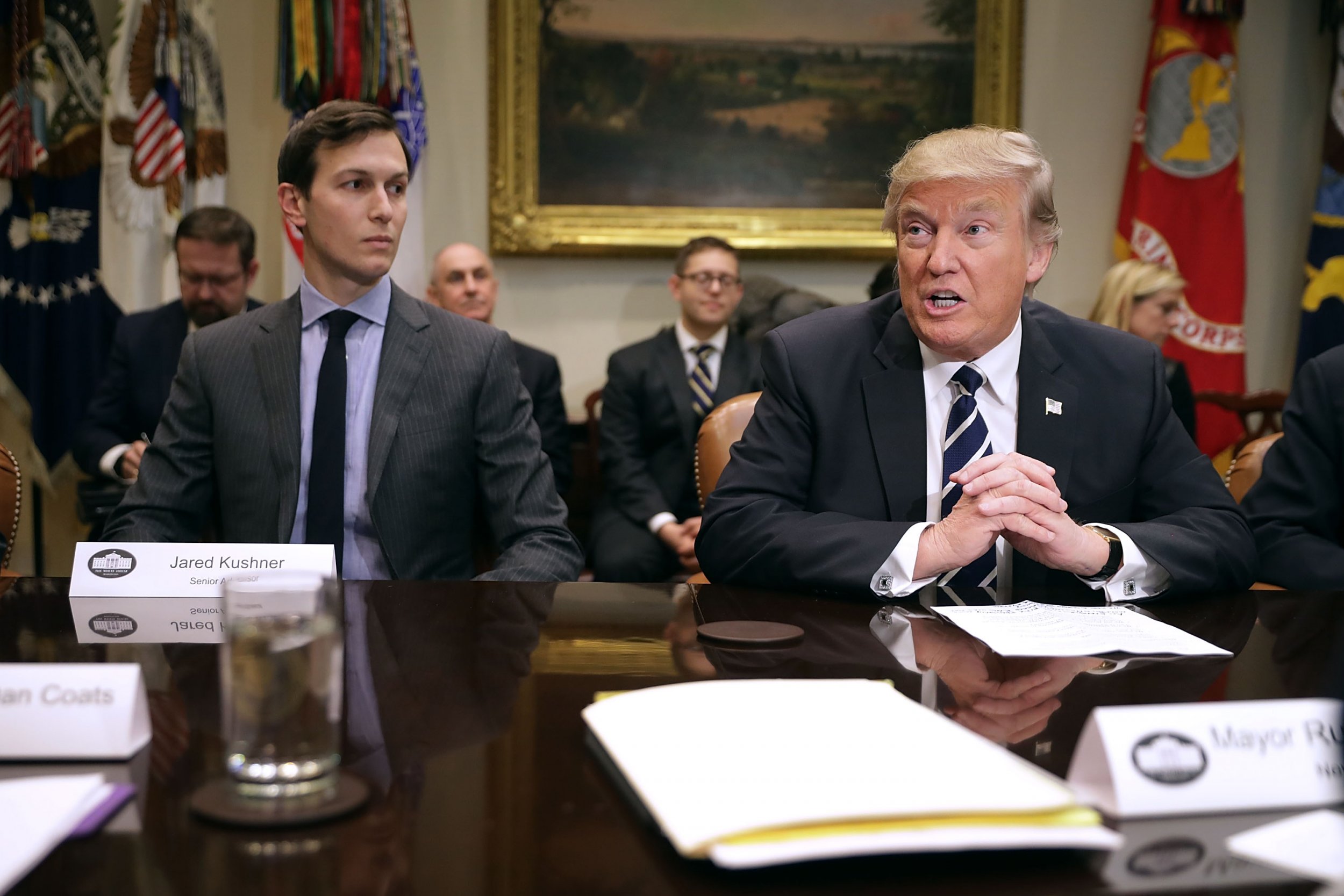 Updated | Qatar bought a $6.5 million apartment in a Donald Trump tower in New York City possibly to get back in the president's "good graces," a watchdog suing Trump alleges. The speculation comes because the purchase happened after Qatar's government declined to invest in real estate owned by Jared Kushner's family, and his subsequent backing of a blockade against Qatar.
A Trump World Tower condominium purchase by Qatar's mission to the United Nations in January, reported by The Guardian on Friday, has "incredibly troubling optics," Jordan Libowitz, spokesman for the nonprofit legal watchdog group Citizens for Responsibility and Ethics in Washington (CREW), told Newsweek.
Related: Qatar Officials Covered for Jared Kushner in Mueller Probe, Report Says
Kushner's family business, Kushner Cos., reportedly sought financing from the Qatari government for its troubled New York City property in April 2017, but no deal transpired. A month later, Kushner and the White House supported a Qatar blockade organized by Saudi Arabia and the United Arab Emirates that shifted alliances in the region, aligning Qatar closer to Iran and Turkey.
Trump went so far as to call Qatar a "funder of terror at a very high level."
With the purchase by Qatar's mission to the United Nations, the country has paid $16.5 million total for four units at Trump World Tower, a property of the Trump Organization. The president has not divested from the company.
"If you're Qatar and see negative U.S. action after declining to get involved with the president's son-in-law's family business, it's certainly believable that you would do business with the president's business to get back in his good graces," said Libowitz.
The Qatari government did not respond to a request for comment from Newsweek on Friday.
Qatar's January purchase came less than a month after a federal judge in New York dismissed CREW's lawsuit alleging that Trump violated the U.S. Constitution's emoluments clause by collecting tens of thousands of dollars in building charges annually for the three units Qatar already owned.
CREW has appealed the judge's decision.
"Regardless of that, the larger issue of the appearance of corruption is pretty central to this," Libowitz said. "Obviously, Qatar is a region of particular interest to American foreign policy and we're forced to question whether there's an attempt to influence the president, and whether he is being influenced by a government spending millions to be involved with his businesses."
A Trump Organization spokesperson in an email to Newsweek wrote that the unit referenced was not owned by the organization and that "the transaction was a re-sale between an independent third party unit owner and did not involve the Trump Organization."
This story has been updated with a comment from the Trump Organization.