What's Happening With Qatar Crisis? The Blockade Explained One Year On
The tiny, but incredibly wealthy emirate of Qatar has been diplomatically and economically cut off by Saudi Arabia, the United Arab Emirates (UAE), Bahrain and Egypt for one year as of Monday, with little hope of a resolution in sight.
As the Saudi-led blockade enters its second year this week, here's a closer look at how the crisis between onetime close allies escalated, and what has happened in the past 12 months.
In late May 2017, Saudi Arabia and the UAE abruptly cut off access to all Qatari media—including Al Jazeera—after the Qatar News Agency broadcast controversial comments attributed to the emirate's ruler, Emir Sheikh Tamim bin Hamad Al Thani.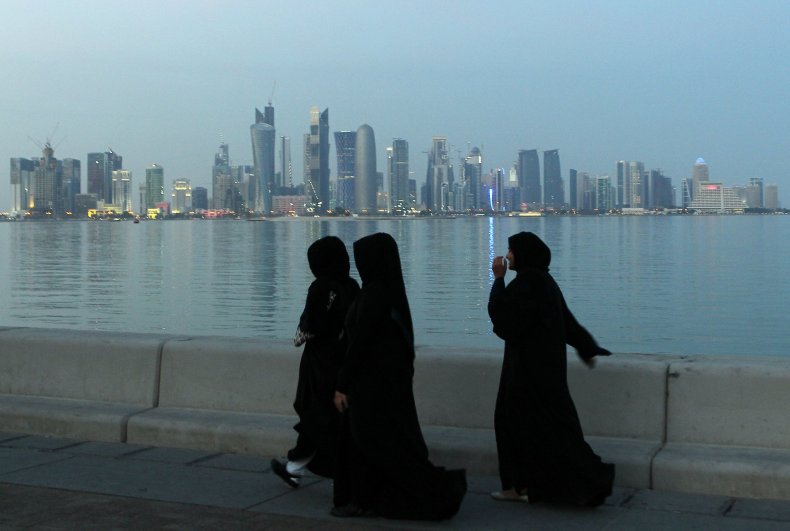 The emir was reported as saying that Qatar has "tensions" with the administration of President Donald Trump and acknowledged that Iran is an "Islamic power."
"There is no wisdom in harboring hostility toward Iran," he also reportedly said during a commencement address at a military graduation, according to Saudi-owned Al Arabiya. However, Qatar quickly released a statement saying its news agency had been hacked, saying the comments had never been made.
Saudi Arabia dismissed the excuse, moving to sever all diplomatic and economic ties with Qatar in June 2017, joined by fellow Arab states the UAE, Bahrain and Egypt. The Saudi-led group accused Qatar of financially supporting and harboring terrorists, issuing 13 demands to be met in order for the blockade to end. The demands were delivered via Kuwait's 88-year-old Emir Sabah IV Ahmad Al-Jaber Al-Sabah, who has worked to mediate the crisis.
The list, among other things, told Qatar it must curb its diplomatic relations with Iran, cut ties with designated terrorist groups—such as the Muslim Brotherhood, the Islamic State, Al Qaeda and Hezbollah—shut down its state-funded media network Al Jazeera, end financial support to several other media outlets, and pay reparations for problems allegedly caused by its policies. Qatar responded by saying such demands were an assault on its sovereignty.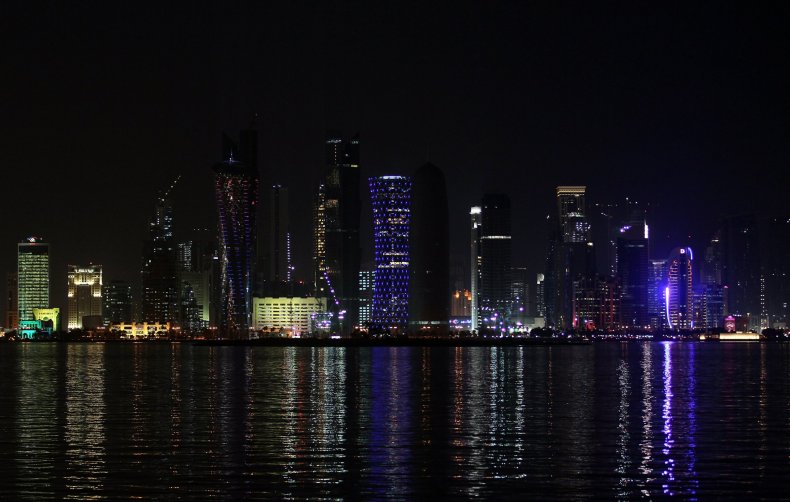 Coming just weeks after Trump 's visit to Saudi Arabia in May 2017, many speculated the president had given his approval of the move. Following the decision, Trump tweeted his support of King Salman and Crown Prince Mohammed Bin Salman's decision. However, then-Secretary of State Rex Tillerson took a more neutral approach, encouraging a resolution to the crisis.
While the U.S. has a close relationship with Saudi Arabia, the UAE, Bahrain and Egypt, it also has a military base hosting 10,000 troops located in Qatar. This base served as a central command during the start of the Iraq War in 2003.
As the rift has dragged on, Trump has taken a more conciliatory approach, encouraging dialogue between the rival states. In April, Trump also welcomed Qatar's emir to the White House for talks, after previously meeting with him in New York in September 2017.
Qatar's small size and a population of less than 3 million—nearly 90 percent of whom are foreign workers—hasn't kept it from managing to wield significant international influence. This is primarily due to its geographical location and immense wealth. The emirate boasts the world's third-largest reserves of natural gas—after Iran and Russia –as well as sizable oil fields.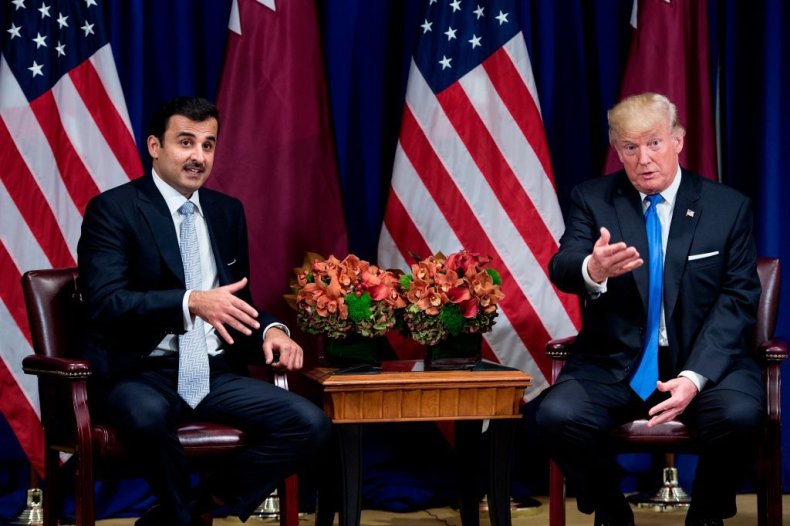 Qatar has worked to invest its fund from natural gas and oil around the world. The emirate owns large stakes in New York's iconic Empire State Building, London's tallest tower (The Shard), Uber and the iconic London department store Harrods. In July, about a month after the blockade began, Qatari Finance Minister Ali Sharif al-Emadi told The Times that his nation was too rich to be worried about its angry neighbors.
"We have sovereign wealth funds of 250 percent of gross domestic product, we have Qatar Central Bank reserves, and we have a ministry of finance strategic reserve," Al-Emadi said. The emirate was also estimated to have the second-highest GDP per capita in the world ($124,900) in 2017, according to CIA statistics.
After one year, Qatar shows few signs of caving to the pressures of its former allies. Some have even argued the blockade has made the country's rulers stronger and helped them shore up greater international investment.
"In the year since the blockade was imposed our production of national product, including medicine and food have grown exponentially," Qatari Defense Minister Khalid bin Mohammed Al-Attiyah said on Sunday, according to Bloomberg.
The International Monetary Fund (IMF) even forecast in March that the emirate's economy will grow by 2.6 percent in 2018, up from 2.1 percent in 2017, saying the crisis has proved "manageable."