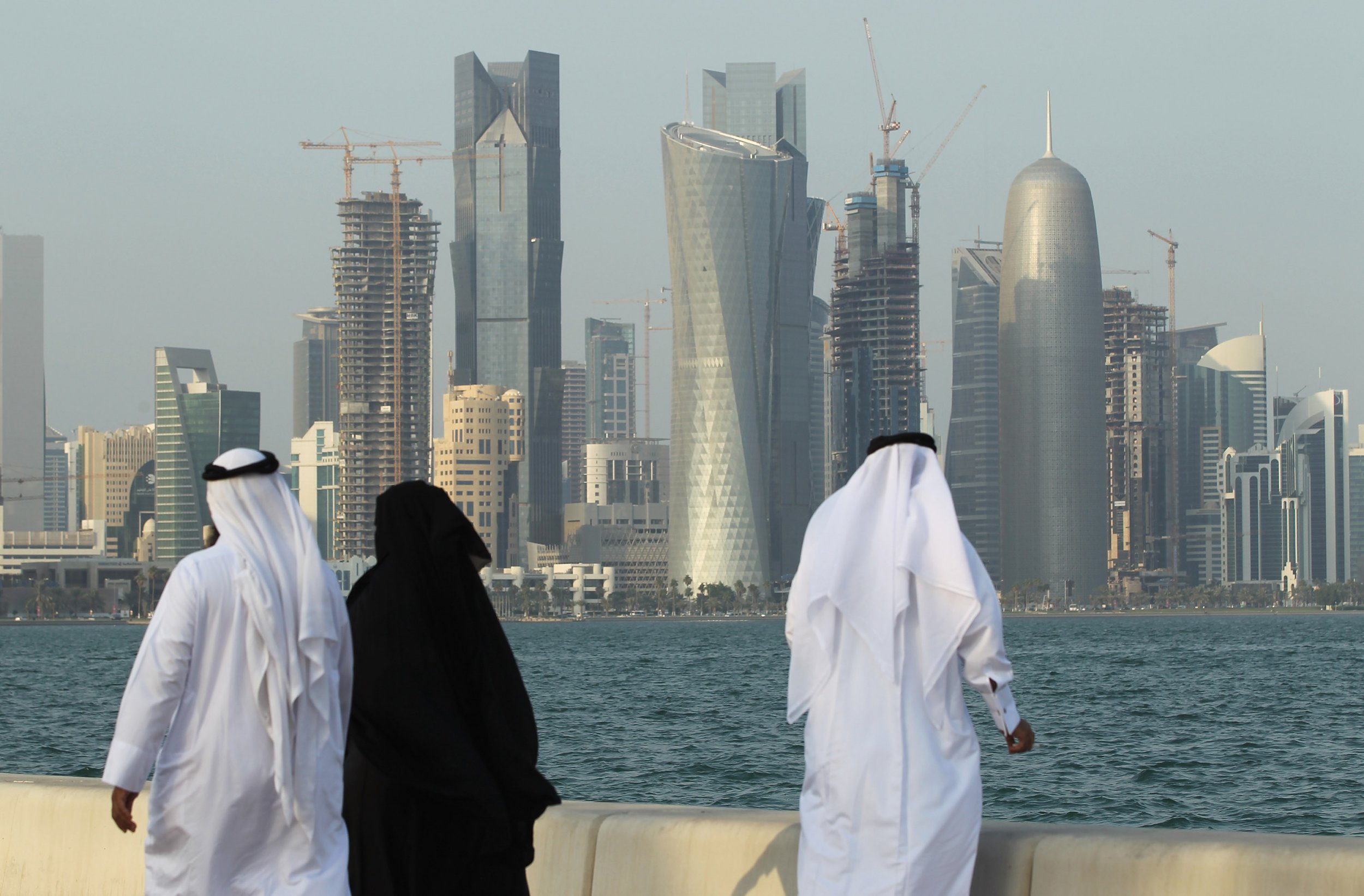 Simmering tensions erupted into a full-blown diplomatic crisis Monday, when Saudi Arabia, Egypt, the UAE and Bahrain all cut diplomatic ties with the Gulf state of Qatar. Yemen and Libya's eastern-based government followed suit.
The move is likely to negatively affect the economy of the state, which will host the 2022 World Cup and is the site of a large U.S. military base. Airlines in affected states have announced they will cut-off flights to Qatari capital Doha, and flights by Qatar Airways to several of the countries will stop. Saudi Arabia will close its border with Qatar, forcing it to rely on sea and air freight.
So what's the dispute about and how did we get here?
The severance of diplomatic ties is the second by Qatar's neighbors in recent years, with Saudi Arabia, Bahrain and the UAE withdrawing their ambassadors from Qatar for several months in 2014 in protest at alleged interference in their internal affairs.
Differences arose again in May, when Saudi Arabia blocked access to Qatari news networks, including AL Jazeera, after they broadcast comments purportedly by Qatari Emir Sheikh Tamim bin Hamad al-Thani criticizing Saudi Arabia.
The comments said that there was "no wisdom" in harboring hostility towards Iran, a regional rival of the Arab Gulf states, and said Qatar's ties to Israel were "good."
Authorities in Doha claimed that the comments were fake, and had been posted by hackers.
The countries involved in the new dispute now claim they are severing ties with Qatar because of its support for terrorism, including the Islamic State militant group (ISIS.)
The oil-rich OPEC state has denied accusations from Germany's development minister Gerd Mueller that it supports ISIS, and is part of a U.S. led military coalition fighting the group.
Qatar has long faced criticism from its neighbours over its support for the Muslim Brotherhood, an Islamist political organization that opposes the hereditary monarchies of countries including Saudi Arabia, and was deposed from government in Egypt in a military coup led by current President Abdel Fatah el-Sissi in 2014.
Qatar's support for the Muslim Brotherhood's President in Egypt, Mohammed Morsi, before his ousting was a key factor in the 2014 rift. The rift was smoothed over when Doha expelled some Muslim Brotherhood members.
Despite denials that it funds terrorist groups, Qatar is a key financial and political supporter of Hamas in the West Bank, and is home to exiled Hamas leader Khaled Mashaal.
It has been accused of facilitating funding of extremist Sunni groups fighting in Syria, including the former Al-Qaeda affiliate known as Al Nusra Front. (It has since reportedly cut ties with Al-Qaeda and is known as Jabhat Fateh al-Sham.)
The rift comes after Trump's recent visit to Saudi Arabia, where he called on the region to step up its fight against terrorism.
Trump's public show of support for the Saudis, with whom he authorized a $110 billion arms deal, may have emboldened the kingdom to take a tougher line with Qatar, according to experts.
"It seems that the Saudis and Emiratis feel emboldened by the alignment of their regional interests—toward Iran and Islamism—with the Trump administration," Gulf analyst Kristian Ulrichsen told Reuters news agency.
"[They] have decided to deal with Qatar's alternative approach on the assumption that they will have the [Trump] administration's backing."
Saudi Arabia has itself been accused of supporting terrorism, not least by Trump himself, who has accused Saudi Arabia of being behind the September 11, 2001 attacks in America. Its new policy towards Qatar may also serve to burnish its own anti-extremism credentials.