Qatar World Cup Migrant Workers Face 'Forced Labor': Amnesty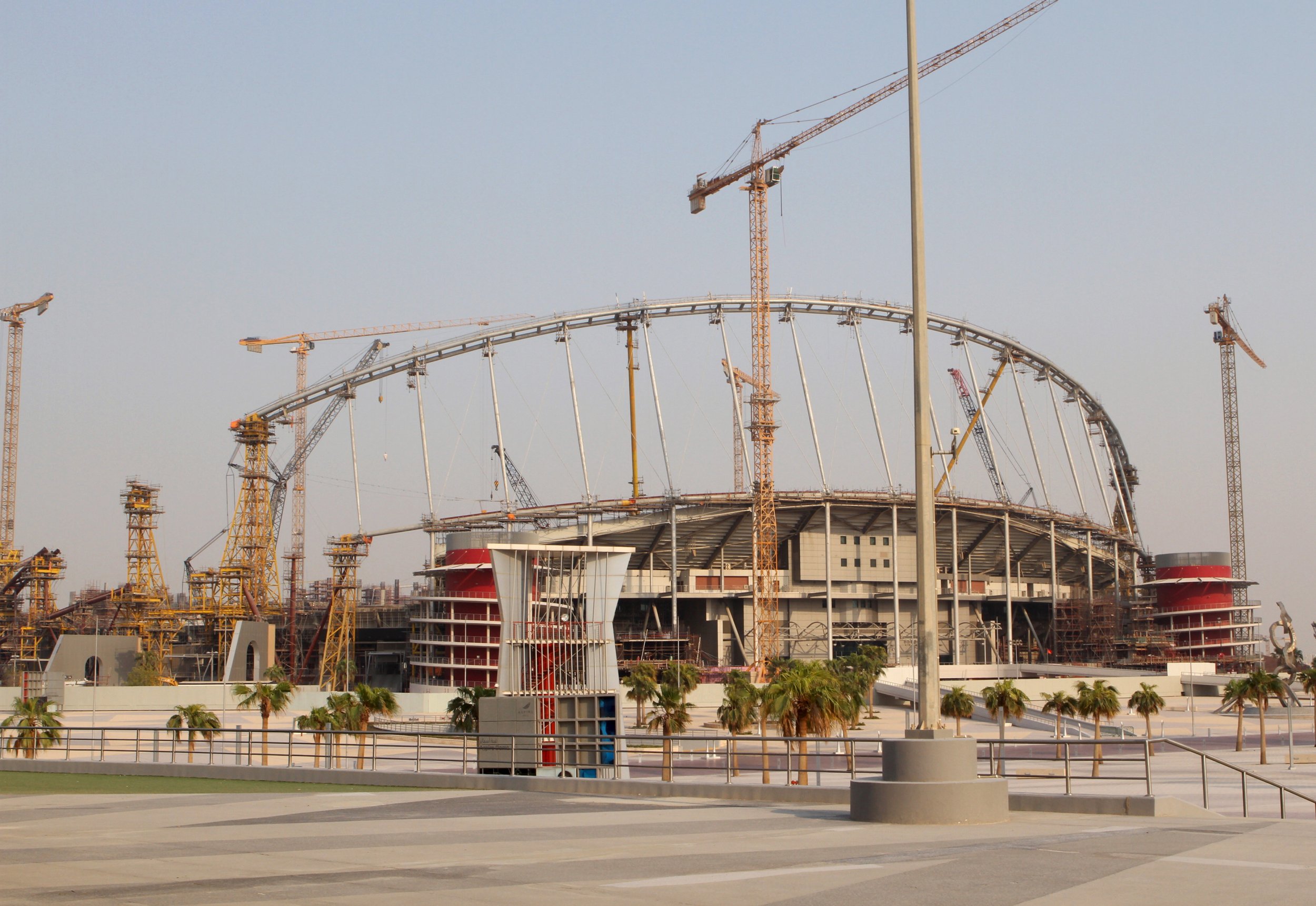 Thousands of migrant workers constructing the stadium that will host the 2022 World Cup in Qatar are being forced to live and work in squalid, dangerous conditions that in some cases constitute forced labor, according to Amnesty International.
The working conditions of the migrants—who are mainly from India, Nepal and Bangladesh and are involved in refurbishing of the Khalifa International Stadium and other sports projects—are included in an Amnesty International report, published on Wednesday. The workers told Amnesty they are forced to live in unsanitary and cramped accommodations, were forced to pay fees of between $500 and $4,300 to recruiters to secure a job in Qatar and are being underpaid or not receiving payment for months at a time.
Amnesty is now calling on high-profile international World Cup sponsors including Adidas, Coca-Cola and McDonald's to pressure FIFA into improving worker's rights in Qatar.
Between February and March 2015 Amnesty spoke to 132 migrant workers who are constructing Khalifa stadium and another 99 workers who are landscaping green space around the Aspire Zone sports complex, the site of winter training for international soccer teams including Bayern Munich, Everton and Paris Saint-Germain. Abuses reported to Amnesty by World Cup workers also included the confiscation of passports; the refusal to issue exits permits, meaning workers were unable to leave the country, and being threatened if they spoke out about their condition.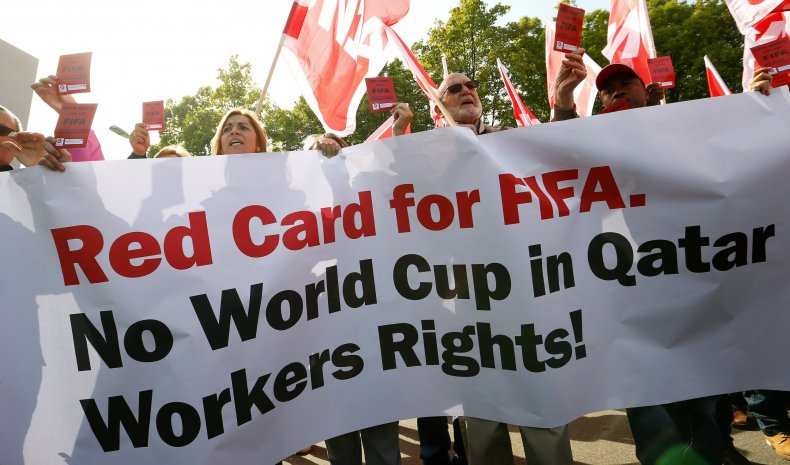 "The abuse of migrant workers is a stain on the conscience of world football. For players and fans, a World Cup stadium is a place of dreams. For some of the workers who spoke to us, it can feel like a living nightmare," Amnesty International secretary general Salil Shetty said in a statement. "Despite five years of promises, FIFA has failed almost completely to stop the World Cup being built on human rights abuses."
Amnesty said it also found evidence of a labor supply company threatening workers with penalties such as stopping them from leaving the country and withholding pay in order to extract work from them, which "amounts to forced labor under international law."
Deepak, a metal worker from Nepal who used a fake name to protect his identity, said his life in Qatar is "like a prison. The work is difficult, we worked for many hours in the hot sun."
"When I first complained about my situation, soon after arriving in Qatar, the manager said 'if you [want to] complain you can, but there will be consequences," Deepak told Amnesty. "If you want to stay in Qatar, be quiet and keep working.'"
The government of Qatar has denied that any workers have died during World Cup construction, and the exact number of deaths, if any, is unknown. Last year, various media outlets reported that as many as 1,200 migrant workers died during World Cup construction in Qatar, but according to The Washington Post that number refers instead to all migrant deaths in Qatar between 2012 and 2013.
FIFA has shown "shocking indifference" toward the treatment of migrant workers, the number of whom are set to jump to 36,000 in the next two years, a tenfold increase, said Amnesty. Earlier this month, FIFA responded to Amnesty's findings and said "we take them very seriously and acknowledge our responsibility to ensure human rights are respected in the context of preparing for and carrying out the tournament."
FIFA also says that it's adhered to labor standards enacted by the Supreme Committee for Delivery and Legacy, the organization responsible for the World Cup 2022, and that it has launched the recruitment process for a full-time human rights manager, who will be based in Zurich.
In a letter responding to Amnesty's findings, the Qatari Ministry of Foreign Affairs called labor reform "a complex issue" and said"new laws have recently been enacted…in an effort to protect the labor rights and human rights of Qatar's expatriate workforce." Those laws include restrictions on working hours and a wage protection program, the ministry said.
"The Supreme Committee has shown commitment to workers' rights and its welfare standards have the potential to help," Shetty said in a statement. "But it is struggling to enforce those standards. In a context where the Qatari government is apathetic and FIFA is indifferent, it will be almost impossible for the World Cup to be staged without abuse."