Qatari Royal Hunting Party Kidnapped in Iraq Freed After 16 Months in Captivity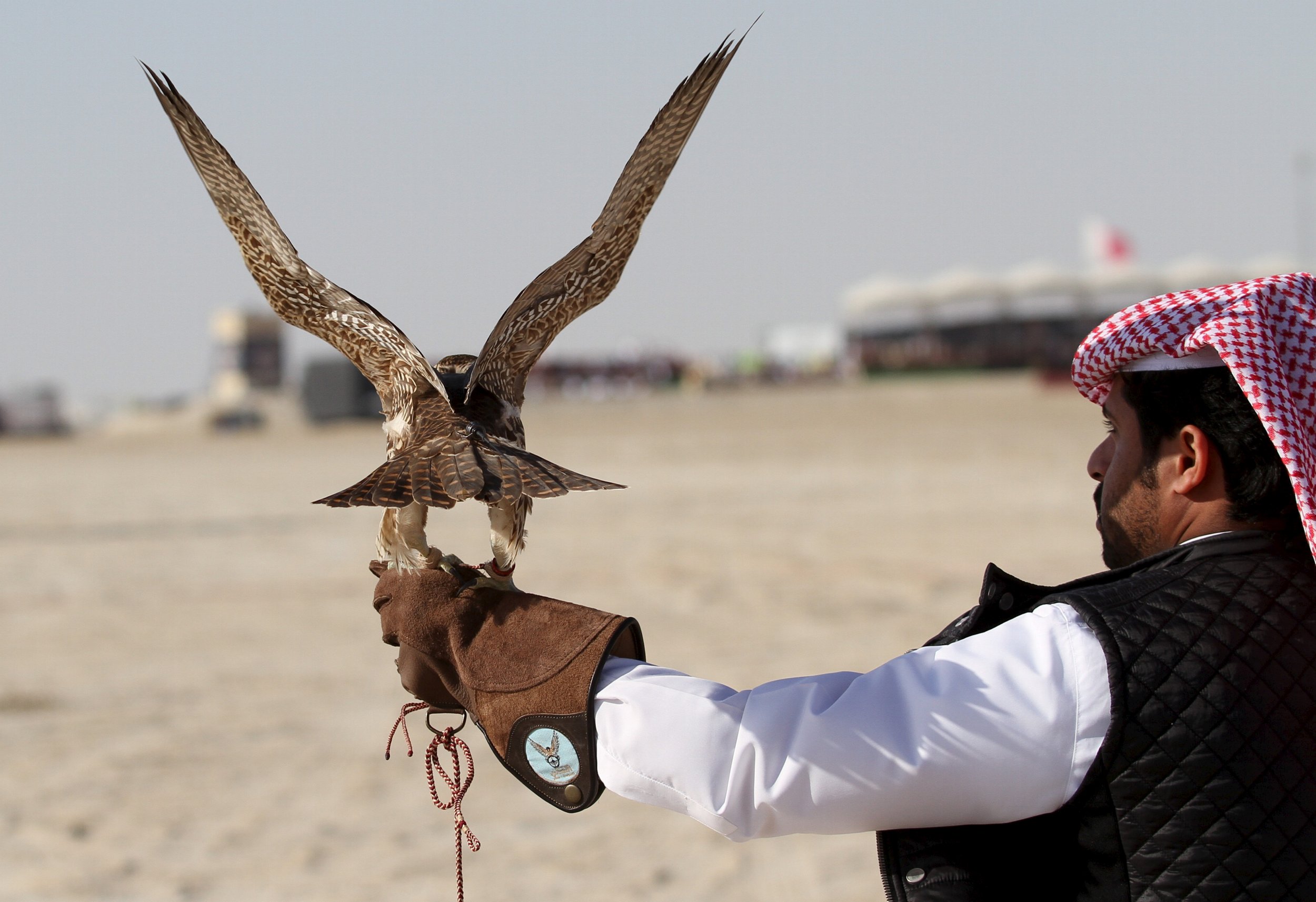 Twenty-six members of a Royal Qatari hunting party, abducted 16 months ago from their camp in the Iraqi desert, have been freed in Baghdad.
The Associated Press reported the group of hostages, which includes members of Qatar's ruling al-Thani tribe, were released into the custody of the Iraqi Interior Ministry.
The group of falcon hunters were taken hostage by 100 Iraqi Shi'ite militiamen in December 2016, Reuters reported at the time. Like other wealthy citizens from the Arab Gulf states, the men had ventured into Iraq to hunt despite the increasingly hostile armed militia presence in the majority Shi'ite area.
Iraqi officials confirmed following the release that over the course of the year-long negotiations for the group's return, Iran, Qatar and the Lebanese Shi'ite militant group Hezbollah had become involved in the talks.
In return for the Qataris' freedom, Sunni fighters besieging Shi'ite cities in Syria have agreed to allow thousands of residents to be safely evacuated, the Guardian reported. A multi-million-dollar ransom has also reportedly been paid for their return.
Iran entered the deal, using the kidnapping of the Qatari royals to leverage the evacuation of 50,000 civilians and fighters from the Shi'ite towns of Fua and Kefraya in northern Syria. Iran and Hezbollah have been in a four-year-long negotiation to evacuate the villages, encircled by Sunni rebel fighters.
Plans to free the Qataris stalled Saturday when a suicide bomber killed more than 120 people, many of them children, from Fua and Kefraya as they were evacuated to Aleppo.
On Friday, Syrian State media reported the evacuation of the two towns resumed as five buses carrying rebels and their relatives left Aleppo. According to Reuters, thousands of evacuees from Fua and Kefraya have been stranded at one of the staging areas in Aleppo following Saturday's suicide attack.