Qatar's Stocks Bounce Back After FIFA President's Re-election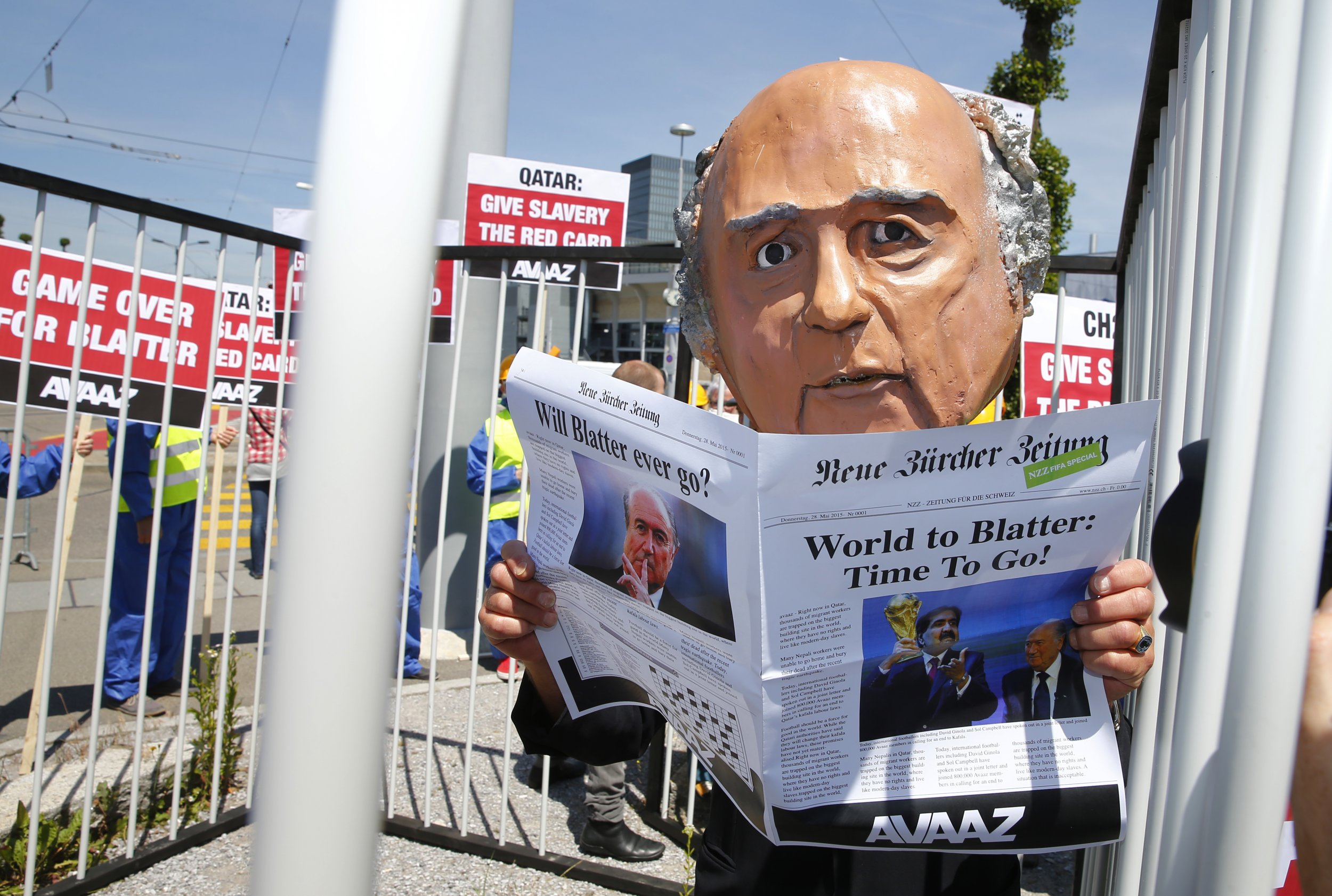 Following the re-election of FIFA President Sepp Blatter, the Qatar Stock Index kicked back into gear.
The stock index fell last week following the arrests of 14 FIFA officials and advertisers allegedly involved in a corruption scheme the U.S. Justice Department says goes back 24 years. On Wednesday, the day of the arrests, Qatari stocks fell 1.5 percent, the biggest drop in eight weeks, and for the week they were down 4.1 percent.
Blatter was re-elected on Friday, and on Sunday the stock index rose 1.2 percent, according to the Arabian Business publication, which monitors the stock exchange in Qatar.
In his acceptance speech, Blatter said he would "won't touch the World Cup," implying the 2022 World Cup would remain in Qatar. And so, with the fear of a possible relocation lifted, the markets bounced back.
Qatar's World Cup bid has been shrouded in scandal, as a FIFIA official there was found guilty of bribery and banned from FIFA in 2011, after the nation had already received the bid.
Thus far, over 1,200 people have died building the World Cup stadiums in Qatar. Authorities there have prevented some reporters from investigating the conditions of migrant workers at the stadium construction sites.
Qatar's Stocks Bounce Back After FIFA President's Re-election | World