Quaker Oats Recalled Boxes of Cap'n Crunch Peanut Butter Cereal for Possible Salmonella Contamination In Three States
The Quaker Oats company recalled a popular children's cereal due to a possible Salmonella contamination, according to a press release from the U.S. Food and Drug Administration (FDA) on Friday.
The Quaker Oats Company issued a voluntary recall of 21 boxes of Cap'n Crunch's Peanut Butter Crunch cereal at five Target stores in Nebraska, Missouri, and Kansas, according to the report from the FDA.
"While the potentially affected product only reached five specific Target stores and is limited to 21 boxes of one variety with two Best Before Dates, Quaker is initiating the voluntary recall to protect public health," the report read.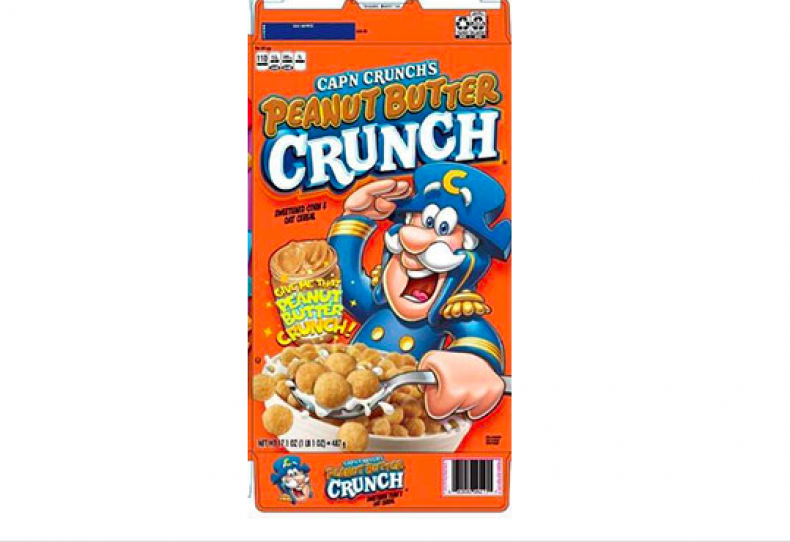 The boxes of cereal that were recalled were 17.1-ounce boxes of Cap'n Crunch's Peanut Butter Crunch cereal with the UPC code 0 30000 6211 1. The best before dates were listed as July 30, 2019, or July 31, 2019. The products were purchased at the following stores:
Super Target: 4001 N 132nd St, Omaha, NE, 68164
P-Fresh: 4250 Rusty Rd, Saint Louis, MO, 63128
Super Target: 10800 E 21st St N, Wichita, KS, 67206
Super Target: 8201 S 40th St., Lincoln, NE, 68516
P-Fresh: 1040 NE Coronado, Blue Springs, MO, 64014
The company noted that no other Quaker Oats product has been recalled and that there are currently no Salmonella illnesses related to the product.
"The company is working closely with the Food and Drug Administration (FDA) to further investigate this issue and ensure the recalled products are removed from store shelves and are no longer distributed. In the meantime, the company is taking these actions out of commitment to and concern for consumers. No illnesses related to Salmonella have been confirmed to date," the report stated.
Salmonella is a bacteria that can cause people to experience diarrhea, fever, and abdominal cramps 12 to 72 hours after being exposed, according to the CDC. The illness typically lasts four to seven days, and most healthy people recover without treatment. In rare cases, some people who have severe diarrhea might have to be hospitalized and the infection could spread from the intestines to the bloodstream and other areas of the body, according to the CDC.
Those who are more likely to experience severe symptoms are children younger than 5-years-old, adults older than 65-years-old, and people who have weak immune systems, according to the CDC.
In October, the Environmental Working Group (EWG) released a report with a list of two dozen Quaker Oats products that contained a controversial herbicide. Glyphosate, which is used as a herbicide, was found in 26 out of the 28 products tested by the EWG, according to the report. Quaker and General Mills said in a statement to CNN that their levels of glyphosate are "extremely low" and their products are safe for consumption.