Quarter of Americans Never Socialized or Exercised Amid COVID-19 Pandemic: Study
About a quarter of Americans did not socialize with friends or exercise in 2020 amid the COVID-19 pandemic, a new international study on mental health has shown.
Dr. Tara Thiagarajan, the founder and chief scientist of Sapien Labs, told Newsweek that 24 percent of American respondents to a survey included as part of the Mental State of the World 2020 report said they did "not ever interact socially with friends or exercise" last year.
The study, which examined data from eight countries, surveyed more than 14,500 Americans to assess the mental well being of the population. Overall, the research drew on responses from more than 46,000 people in the U.S., the U.K., India, Canada, Australia, New Zealand, South Africa and Singapore.
"The big story in this data is a sense of social disconnection, which is worse in each successive younger generation. Many of the key challenges revolve around how people perceive themselves and relate to other people," Thiagarajan explained.
The 2020 mental health study marks the first annual report of the Mental Health Million project, which aims to track and measure mental well-being around the global while providing important insights that can be used by policymakers going forward. This inaugural edition, with research carried out during the pandemic, found a "widespread" impact on mental health due largely to strains on peoples' social lives and finances.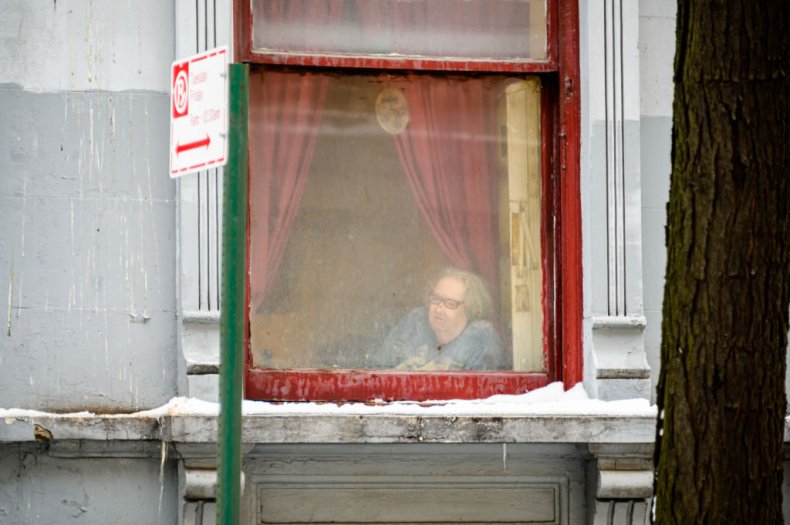 Researchers used the Mental Health Quotient (MHQ), which "encompasses a comprehensive view of our emotional, social and cognitive function and capability," the report explained. Respondents were assessed on a spectrum ranging from "Clinical" to "Thriving." The research showed that nearly half (46 percent) of young people in the U.S. (18 to 24) were in the Clinical At Risk categories, as were 49 percent of nonbinary/third gender individuals.
"The three biggest problems in the U.S.—and many other countries—were Fear and Anxiety, Physical Intimacy and Sleep Issues, where between 21 and 22 percent of people report these as having serious negative consequences for their ability to function," Thiagarajan explained.
Concerns about mental health and perceived spikes in suicide rates, particularly among young people, have drawn national concern. Many experts have pointed to the isolation of lockdowns as well as a significant reduction in social activities for having severe negative impacts on many—particularly among those who were already struggling with mental health issues prior to the global crisis.
A 2020 survey by the Centers for Disease Control and Prevention (CDC) found that 1 in 4 young American adults had thought about killing themselves in the prior 30 days. However, the U.S. does not have an easy and centrally coordinated system to compile suicide statistics, meaning it is unlikely for experts to determine definitively whether there was a significant national spike for some time.
Notably, the study found that residents of big cities fared better when it came to their mental health overall.
"Respondents from five major cities—New York, Los Angeles, London, Sydney, and Mumbai—had MHQ scores higher relative to the rest of their respective countries. Particularly, these city folks felt greater Drive & Motivation and Core and Complex Cognition compared to the rest of their respective countries," the report said.
If you have thoughts of suicide, confidential help is available for free at the National Suicide Prevention Lifeline. Call 1-800-273-8255. Their line is available 24 hours, every day.