Florida has seen record-breaking COVID-19 numbers this week, with Miami-Dade County reporting that an average of one in four people is testing positive for the virus.
According to the South Florida Sun Sentinel, Centers for Disease Control and Prevention (CDC) data shows the state broke its record of the highest number of cases in a day Thursday with 77,848 cases reported. However, the report clarified that some of the cases were from previous days but backdated by the state.
Regardless, the state has been seeing a dramatic surge in cases, with the seven-day average increasing to more than 36,400 new cases.
In Miami-Dade County specifically, seven-day averages of new cases have increased from about 284 near the beginning of December to about 7,491 as of December 28, according to USA Facts. The nonprofit data organization has reported no deaths in the county since June.
On the Miami-Dade County website, Mayor Daniella Levine Cava wrote a message encouraging residents to get tested, get vaccinated and wear masks around large crowds.
She said in an effort to curb the recent spike in cases, the county will expand testing site hours and locations, require masks in county buildings, offer mobile vaccination trucks to underserved communities and more. Cava also said she signed an emergency order requiring hospitals to write daily COVID-19 reports.
"The global pandemic is not over, and the Omicron variant has brought a recent surge in cases to our community," Cava wrote. "As cases continue to rise nationwide, it's as critical as ever that we all follow the key steps that we know slow the spread to protect ourselves and loved ones."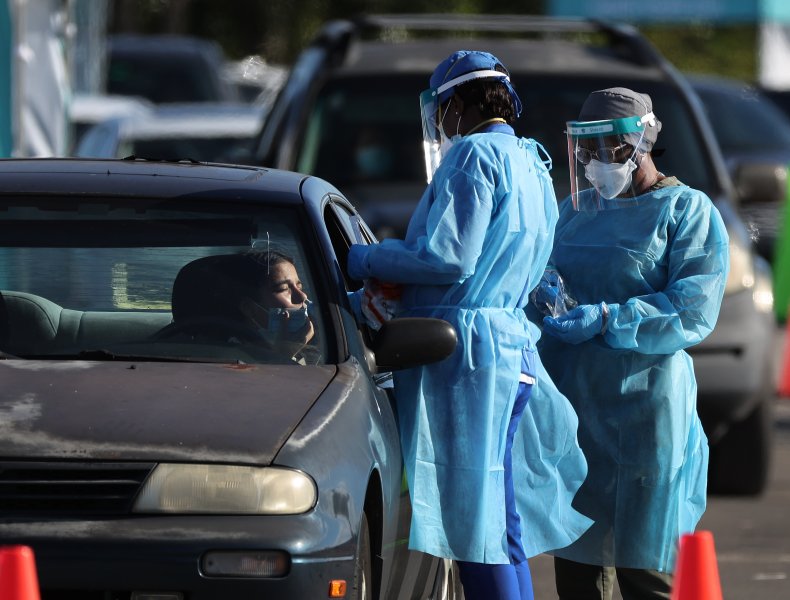 Because of the surge, Miami-Dade County Public Schools said that, starting Monday, all employees, volunteers and visitors will be required to wear face coverings at schools and facilities, and students will be strongly encouraged to wear them. Governor Ron DeSantis signed into law in November a measure that prevents school districts from imposing mask mandates for students.
Face coverings also will be required for spectators at all school sporting events under the policy announced Thursday.
The U.S. Health and Human Services Department says Florida hospitals were treating about 4,000 COVID-19 patients on Thursday, compared to 3,400 the previous day. Those numbers are still well below the 17,000 hospitalized patients seen during the summer.
The Florida Hospital Association said on Wednesday that hospitals are facing "the strain of workforce challenges."
"ERs are being put under increased pressure to provide care," the group posted on Twitter.
The Associated Press contributed to this report.