Quarterback Controversy Takes Centerstage for Patriots as Regular Season Nears
There's about three weeks until the New England Patriots kick off their 2021 season, and some are saying they have a good problem on their hands.
The Patriots appear to have two better-than-adequate options at quarterback after both Cam Newton and Mac Jones lit it up in New England's 35-0 win over the Philadelphia Eagles on Thursday.
New England coach Bill Belichick declared Newton the starter when training camp opened, and by all accounts he will be under center when the Patriots open against the Miami Dolphins at Gillette Stadium on September 12.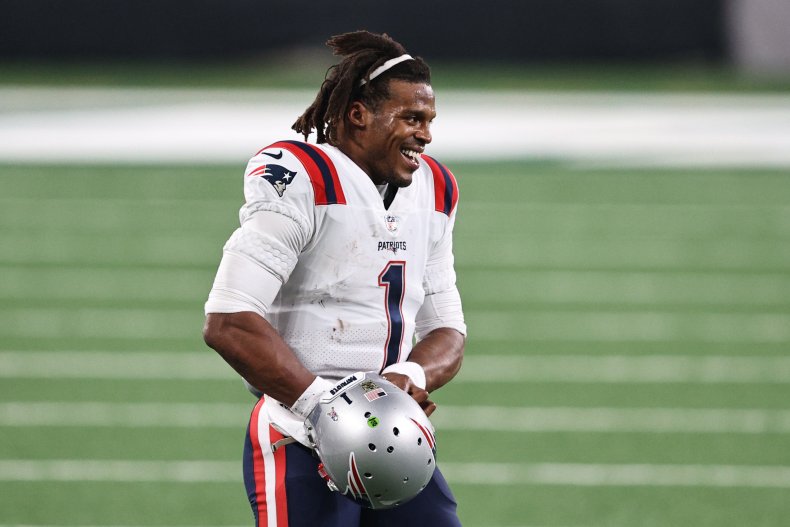 But Newton is 32 and coming off his worst full season statistically as a professional for the Patriots in 2020. He threw just eight touchdowns and averaged just 177 yards per game—the fewest of any NFL quarterback with at least three games played—in 15 starts for the Patriots and struggled to drive the ball down the field to receivers, leaving many to wonder how much he has left in the tank.
Newton's struggles also prompted Belichick to trade up and choose Jones 15th overall in the NFL Draft in April. The University of Alabama product, who led the Crimson Tide to the national championship last season, has looked worthy of consideration, posting identical 13-for-19 passing lines in each of his preseason appearances, against the Eagles and the Washington Football Team. He also looked comfortable while posting 146 yards and leading three long touchdown drives in Philadelphia.
Jones' success has driven Newton, and the veteran has risen to the challenge thus far in preseason. Newton was 8-for-9 with 103 yards and a 28-yard touchdown pass to Jakobi Meyers in the win over the Eagles, and his lone incompletion was a drop by running back James White.
"I just tried to do my job," Newton said after the game. "That's all it is."
Newton is clearly benefiting from a full training camp, which he did not have in 2020 due to NFL restrictions that were put in place due to the COVID-19 pandemic. By all accounts he played well during New England's joint practice session with Philadelphia this week and has started each of New England's first two preseason games.
"Cam had a good week," Belichick said after the game Thursday.
Belichick has remained mum on the prospect of Jones challenging for the starting role other than saying Patriots starters "all have to re-establish their positions. That's across the board for the whole team." But the veteran coach, who is vying for his seventh Super Bowl championship as Patriots coach, also said the battle has made both players better.
"Cam is getting better every day; Mac is getting better every day," Belichick told NFL Network on August 5. "They're pushing each other. Competition makes us all better. It's been healthy, and we'll see how it goes."