Quayle's Gun-Toting Blonde Foe Out-YouTubes Him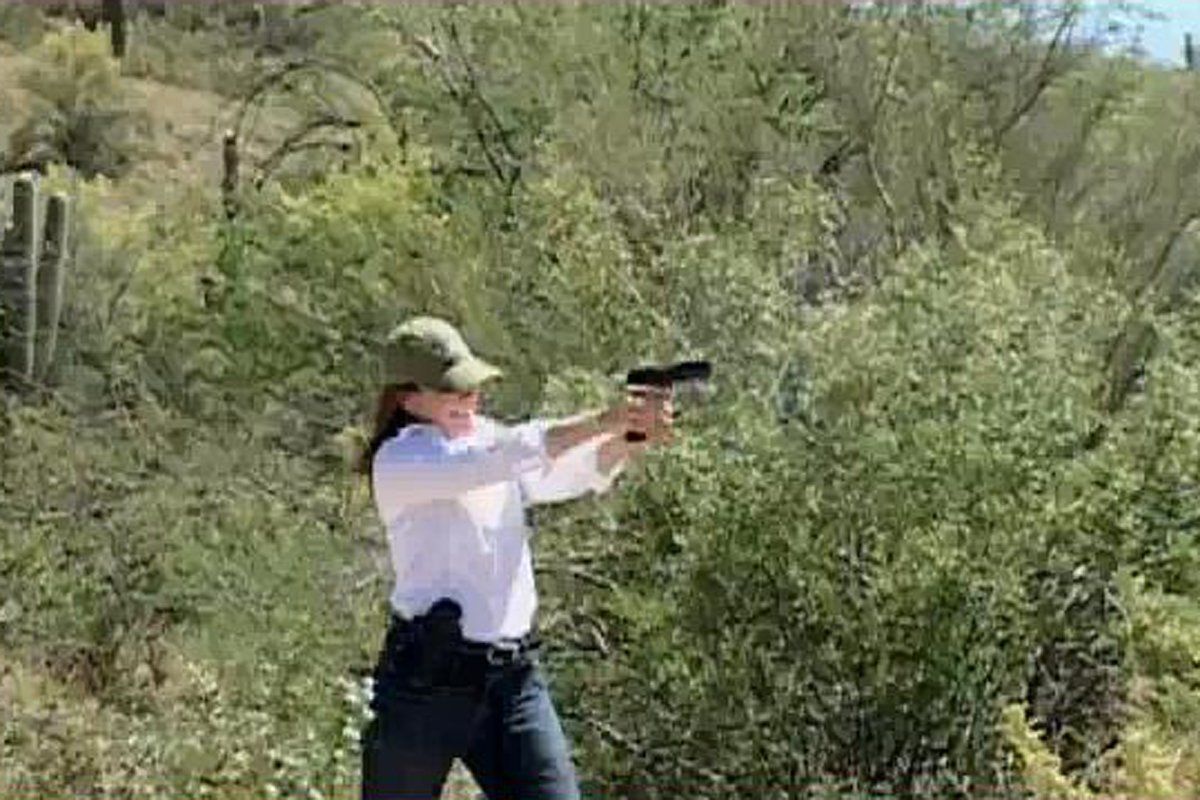 After former vice president Dan Quayle's son Ben came out with a dramatic campaign commercial in his race for Arizona's Third Congressional District seat, it seemed as if he would be the district's YouTube sensation. Notwithstanding his political pedigree, Quayle's ad has the low-budget quality—porn-style lighting, no props or fancy visuals—of a first-time congressional candidate. The commercial features nothing more than Quayle explaining why he is running for Congress. But his unnervingly intense glare and tense, apocalyptic declarations ("Barack Obama is the worst president in history"), as well as baffling references ("drug cartels in Mexico"), has made it an ironic YouTube hit. As of noon Monday it had more than 407,000 views.
Quayle now has competition in the viral-video category from within his own district. Pamela Gorman, an Arizona state legislator running against him for the Republican nomination, put out her own aggressive ad. The 45-second video features footage of Gorman, a comely blonde, shooting pistols and machine guns, while an announcer dramatically describes her conservative credentials—including, naturally, a 100 percent rating from the National Rifle Association. The narration is salted with hokey firearm double-entendres. Gorman is always "right on target," because she is a high-"caliber" candidate.
The Palinesque appeal is obvious, and as of this writing Gorman was catching up quickly to Quayle, with more than 257,000 YouTube views. As she explained to Matt Lewis of Politics Daily, "No one knew I was the Second Amendment gal," and that had to be rectified. It certainly has been, although why she thinks gun rights is the most pressing issue the nation faces at the moment is a fair question. Ironically, she credits left-leaning MSNBC with helping the video blow up. "The people who hated the video the most are the ones who helped it go viral," she says.
Quayle's Gun-Toting Blonde Foe Out-YouTubes Him | U.S.