'Queen of Abortion': Kellyanne Conway Slams Hillary Clinton
Kellyanne Conway described former presidential candidate Hillary Clinton as the "queen of abortion" while suggesting Clinton was the reason Democrats "aren't talking much" about the issue anymore.
Appearing on Fox News's Fox and Friends, the White House counselor suggested Democrats were focusing less on abortion issues in order to appeal to more women ahead of the upcoming midterms.
Conway made the claim during a discussion of whether women would be put off voting for the GOP in the midterms.
"Women put a lot into their voting consideration. They're not single-issue voters, we're not single-issue thinkers," Conway said.
"We can do the math, we can see the economy—in fact the economy for women has been the best it's been for decades.
"Women know even beyond the economy what this president has done in terms of law and order and respecting our military and our veterans.
"I've noticed also that the Democrats aren't talking as much about abortion this time," she added. "That's because they tried that for so long with the 'queen of abortion' in 2016 and it backfired because so many women said, 'Excuse me, you've got to talk to me on all the issues.'"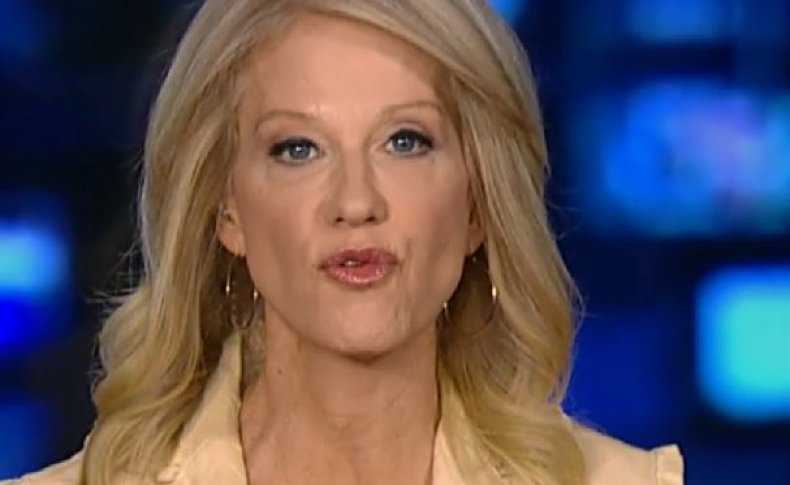 "Women in the suburbs...know the difference between what offends them, and what affects them."
Conway's remarks were roundly criticized by the former secretary of state's daughter, Chelsea Clinton.
"Goodness. 1) We don't have a monarchy in the United States," she tweeted.
"2) My mother has always supported women making the reproductive health choices they decide are best for themselves & their families. That's what pro-choice means. 3) Hi Kellyanne Conway, have a good & blessed night."
Abortion was one of a number of key debating points during the 2016 presidential campaign between Trump and Clinton, with the Democratic candidate voicing her support for Roe v. Wade, the landmark Supreme Court decision that legalized abortion nationwide in 1973.
"I have been on record in favor of a late-pregnancy regulation that would have exceptions for the life and health of the mother," Clinton said during a Fox News town hall debate, The Washington Post reported at the time.
"I object to the recent effort in Congress to pass a law saying after 20 weeks, you know, no such exceptions, because although these are rare, they sometimes arise in the most complex, difficult medical situation."
Clinton reiterated that these situations included birth deformities or if the woman's health is at risk.