Queen + Adam Lambert, Olivia Newton-John and Others to Perform Benefit Concert for Australian Wildfires Relief
A bevy of music superstars, including Queen + Adam Lambert and Olivia Newton-John, are performing a benefit concert in Australia next month for that country's wildfires relief.
The show, Fire Fight Australia: Concert for National Bushfire Relief, will take place on February 16 at ANZ Stadium in Sydney, according to a press release from Queen's website Sunday. In addition to Queen + Adam Lambert and Newton-John, other scheduled performers for the show include Alice Cooper, k.d. lang, John Farnham, Tina Arena, Icehouse and Delta Goodrem. The concert will be hosted by actor/comedian Celeste Barber, whose online appeal for wildfires relief has so far raised over $50 million.
"Global rock legends Queen + Adam Lambert will take a short break from their Australian 'The Rhapsody Tour' to grace the stage in Sydney for a second time in the wake of their sold-out ANZ Stadium performance the night before to perform a special set," said the press statement. "Grammy award-winning Canadian singer-songwriter k.d. lang will perform two songs including her stunning rendition of "Hallelujah", the Leonard Cohen classic.
"Collectively, this all-star list of performers has sold half a billion records," continued the statement. "The 9+ hour concert offers revellers a unique opportunity to witness some of the most influential and successful songwriters of all time, all on the one stage and in the name of NATIONAL BUSHFIRE RELIEF."
Tickets for the show went on sale Sunday, with proceeds going to rural and regional fire services in affected states, Red Cross Disaster Relief and Recovery, and the RSPCA Bushfire Appeal. Donations can also be made to www.firefightaustralia.com.
Queen guitarist Brian May tweeted about the band's confirmation to perform at Fire Fight Australia Sunday:
"YES !!! It's official. We're donating our stage from our QAL show the previous night in Sydney for this great line-up of talent to raise money for Bushfire Relief."
The band's singer, Adam Lambert, also chimed in his support:
"Proud to be performing with @QueenWillRock at #FireFightAustralia this February!! Help us support national bushfire relief."
Newton-John also tweeted about her involvement in the benefit concert:
"Australia, I'm proud to announce I'll be performing at #FireFightAustralia alongside an incredible line-up of artists to raise money for national bushfire relief."
The concert is the latest effort to provide relief amid the devastating wildfires in Australia, which have so far caused 27 deaths and destroyed over 2,000 homes, The Associated Press reported Sunday. Among the celebrities who have pledged donations and support are Pink, Nicole Kidman and Keith Urban, Elton John, Kylie Minogue, Margot Robbie and Chris Hemsworth.
Following her win Sunday at the ASB Classic, tennis star Serena Williams said she will be donating her prize money for the cause. "I've been playing in Australia for over 20 years and it has been really hard for me to watch all the news and everything that has been happening in Australia with all the fires," she said.
"So much has happened so I decided at the beginning of the tournament, every match I played I'd donate a dress and I'd also donate all my prize money for a great cause. So thank you guys."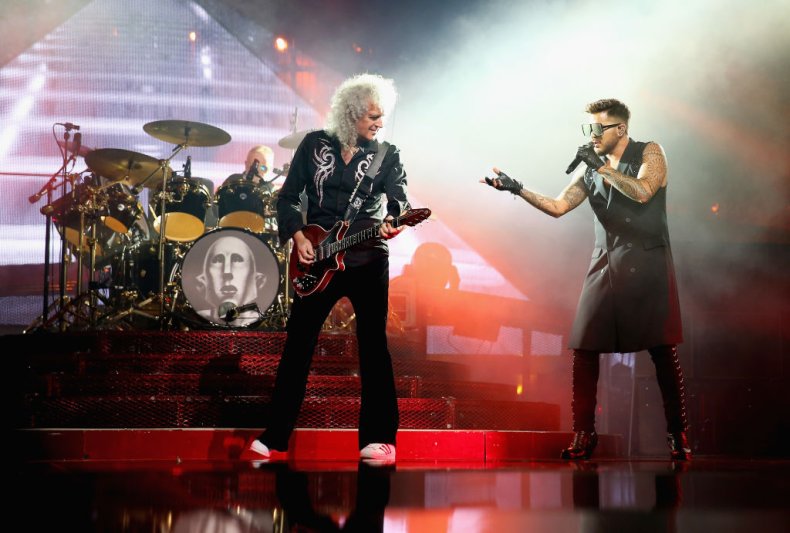 Queen + Adam Lambert, Olivia Newton-John and Others to Perform Benefit Concert for Australian Wildfires Relief | Culture