Queen's Aides Involved in Committee That Stripped Harry of Police Security
Prince Harry's tensions with the institution of monarchy have blown up afresh in his police protection lawsuit against the U.K. government.
The Duke of Sussex is suing the Home Office for having removed his Metropolitan Police bodyguards in the U.K. The stakes are high for the California-based royal, who says it is not safe for him, Meghan Markle and their children, Archie and Lilibet Mountbatten-Windsor to return to Britain without police bodyguards.
In a hearing on Thursday to determine whether his judicial review of the decision can go ahead or will be dismissed, it was revealed that Harry said he should have been told "certain people" in the Royal Household were involved in the committee that made the decision. Among them was Sir Edward Young, who is one Queen Elizabeth II's closest aides in his role as her private secretary.
Shaheed Fatima, his U.K. attorney, told London's High Court, it was "primarily Sir Edward Young," Elizabeth's private secretary. She added: "There were significant tensions between the claimant [Prince Harry] and certain people."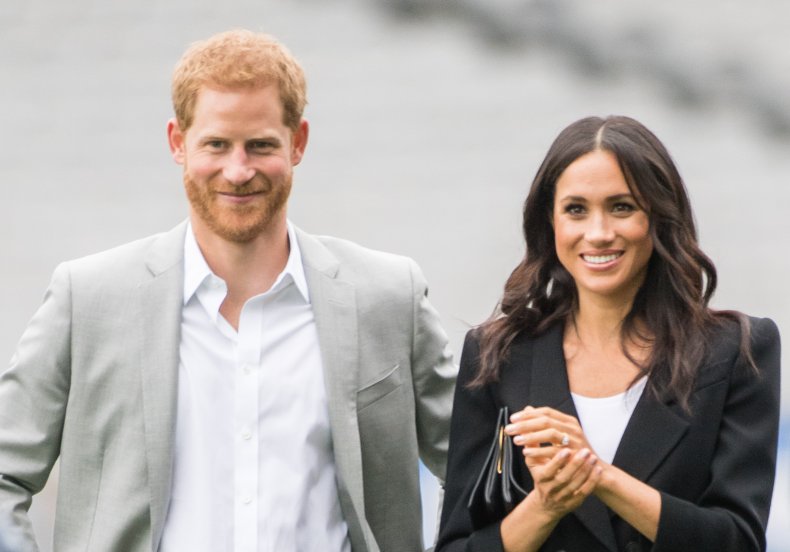 Harry also said palace staff did not pass on his offer to pay for his police protection to the Royal and VIP Executive Committee (RAVEC), which took the decision.
Among information not passed on, according to a court filing, was Harry's offer to pay for his police protection, made to the royals while he was negotiating his way out of the palace in January 2020.
However, U.K. government lawyers were dismissive of the argument saying "personal tensions" were irrelevant.
Harry's lawyers quoted a Home Office filing, which read: "As to participation in RAVEC decision-making in February 2020, the membership of RAVEC at that time included the Private Secretary to HM The Queen, the Assistant Private Secretary to HM The Queen and the Master of the Prince of Wales' Household."
A filing by Harry's lawyers, seen by Newsweek, read: "[Prince Harry] should have been given a clear and full explanation of the composition of RAVEC and those involved in its decision-making, i.e. that this included The Royal Household ("TRH").
"He should have been given the opportunity to make direct representations to RAVEC as a body to ensure that all his points were fully and properly communicated to RAVEC; he should have been informed about the RAVEC Policy/how it was applied and points being made by others involved in the process, including TRH; and he should have been given an opportunity to respond to those points/make any others he wished, such as whether it was appropriate for TRH/certain individuals to be involved in making the Decision.
"Prior to the Decision, [Prince Harry] was told by TRH that RAVEC was 'independent;' he was not informed about the composition of RAVEC and nor was he informed that TRH was involved in the making of the Decision.
"Prior to the Decision, he understood that his points, as communicated by him to TRH, were being fully and properly communicated to RAVEC."
The Home Office argues the case was filed too late and that the decision taken by the committee in February 2020 was rational, making Harry's claim unfounded.
Its filing read: "[Prince Harry] now refers to objections he might have made to any role being played by officials of the Royal Household in RAVEC's decision-making (apparently because of personal tensions he felt with them), but there is no bias challenge and any such tensions are irrelevant to the undisputed fact of [Prince Harry's] change in status which led to the decision of RAVEC."
The decision to strip Harry of the police protection came after he and Meghan quit the palace for a new life in America, where they would not be working royals.
The Home Office has applied for costs on the basis the case "ought not to have been brought at all."
The government's filing added: "If [Prince Harry's applications are refused, as [the Home Secretary] submits they should be, [the Home Secretary] seeks all her costs incurred."
Added: "This is an exceptional case in which a very significant burden has been imposed by the claimant on the public purse, through pursuit of an unarguable claim and requiring detailed and lengthy engagement in advance of a permission decision.
"The public purse should not have to bear the cost of the conduct of this litigation and a claim which ought not to have been brought at all."
The hearing continues.