Queen Elizabeth II Should Break Her Silence on Black Lives Matter After Meghan Markle Speech, Says Elaine Lui
The Royal Family should have spoken out against racism after George Floyd's death and Meghan Markle's Black Lives Matter speech, Elaine Lui tells Newsweek.
The Toronto gossip columnist and socialite believes Queen Elizabeth II is perfectly placed to make a bold statement that Black Lives Matter is a human rights issue and should not be viewed as politically partisan.
She said an "archaic" royal rule book which prevents the monarchy from getting involved in politics was likely behind the absence of condolences to Floyd's family.
Lui moved in the same circles as the Duchess of Sussex before she left Canada to marry Prince Harry.
And she presents CTV's etalk with Ben Mulroney—husband to Meghan's best friend Jessica Mulroney.
The gossip show host told Newsweek: "I would have liked to see a comment because, as we are all processing at this time, Black Lives Matter is a human rights issue.
"It's an issue of inequality. I understand that there are some people who believe it's a political issue or that it can be politicized but as a citizen of the world myself I don't agree with that.
"I don't think it's a political issue. I think it's a human issue. So, I would have liked to see the royal family say something.
"I guess there are whatever royal procedures and policies in place that apparently are preventing them from saying something.
"If that's the case my next thought is whether or not those policies and protocols are archaic."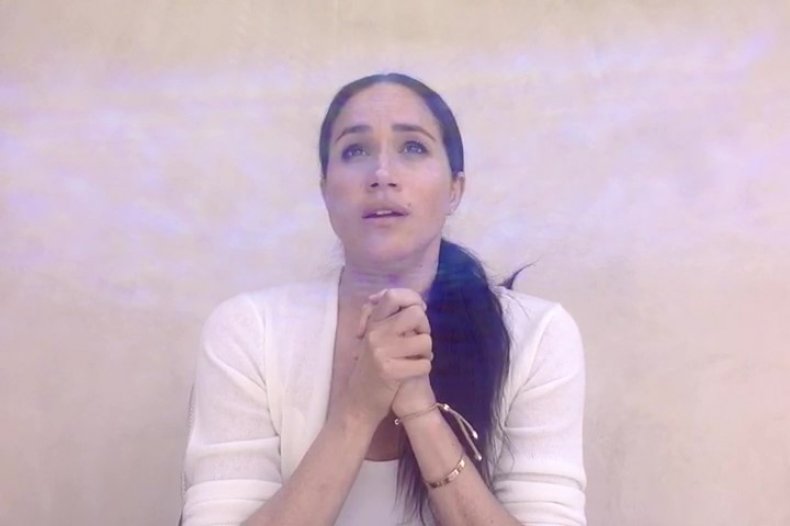 Meghan brought grad students to tears as she shared her own childhood experiences of the Los Angeles race riots of the 90s and said she was sorry the world was not yet in a better place.
And she hinted the decision to speak out took some soul searching when she said she had been worried she would be "picked apart."
However, Meghan added: "I realized the only wrong thing to say is to say nothing."
Meanwhile, no royal household has commented on Black Lives Matter or George Floyd's death with no explanation offered.
Lui, who runs blog Lainey Gossip, said: "When they're silent there's no explanation. They have not commented on a human rights issue and haven't commented on why they haven't commented on a human rights issue.
"I think the royal family could do such a great service if they stood up and they said 'this is a human rights issue, we're speaking on it because we believe in human rights for all.
"'Let us be an example of the fact that black people deserve all the rights that everybody else does and they have been victimized for too long.'
"Wouldn't that be such a great opportunity?"
Last week, Dickie Arbiter, the queen's former press secretary, told Newsweek Meghan's speech would have been impossible within the royal family because the issue would be considered too political.
Ingrid Seward, author of The Queen's Speech, agreed, saying Elizabeth should not comment publicly.
She told Newsweek: "It's too political. They couldn't.
"If they start doing that they're entering uncharted waters and it's definitely too political.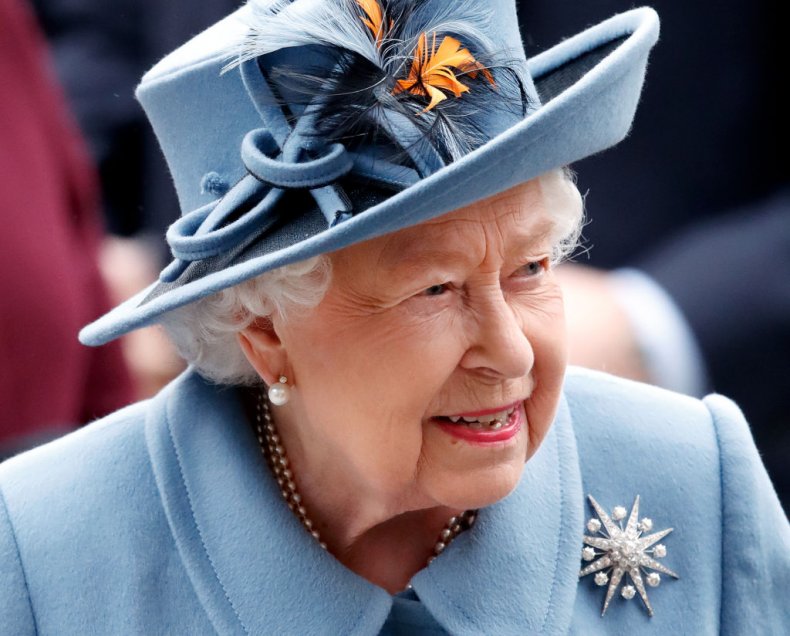 "So many people are commenting on this. It's very definitely something they should steer clear of.
"Meghan's done her bit and she was probably the right person to do it.
"I think the royals have to stick to the way they've always played it because there's so many other people to pay condolences."
Buckingham Palace declined to comment when approached by Newsweek.