Historic Pictures of Queen Elizabeth II and Prince Philip Show 70 Years of Marriage Ahead of Anniversary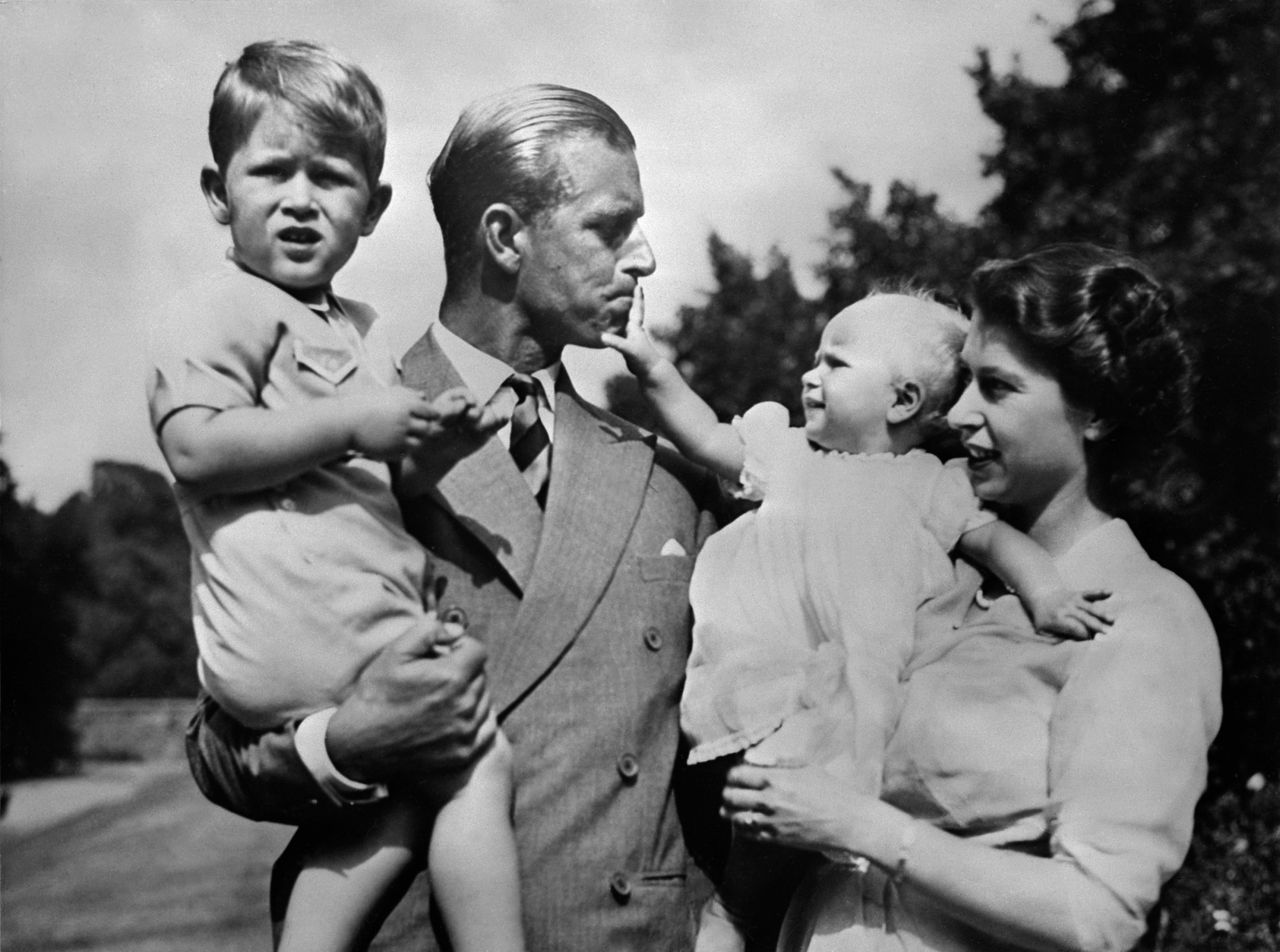 Monday in the U.K. marks the 70th wedding anniversary of Queen Elizabeth II and her husband Prince Philip, the Duke of Edinburgh.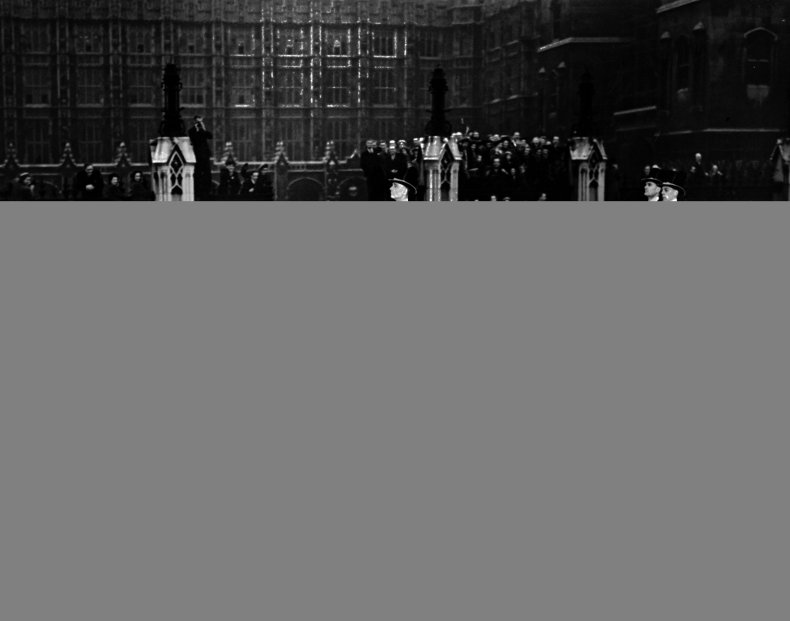 The pair, who married on November 20, 1947, first met when Elizabeth was 13, and she and her parents, King George VI and Queen Elizabeth took a trip Britain's Royal Naval College, where Philip, then a cadet, escorted them.
By the time of their wedding, Philip Mountbatten was a naval officer, and Elizabeth was 21, and just five years away from inheriting her father's kingdom. Through a 65 year reign—the longest in British history, 14 Prime Ministers, and uncountable cultural and political changes, the partnership has lasted.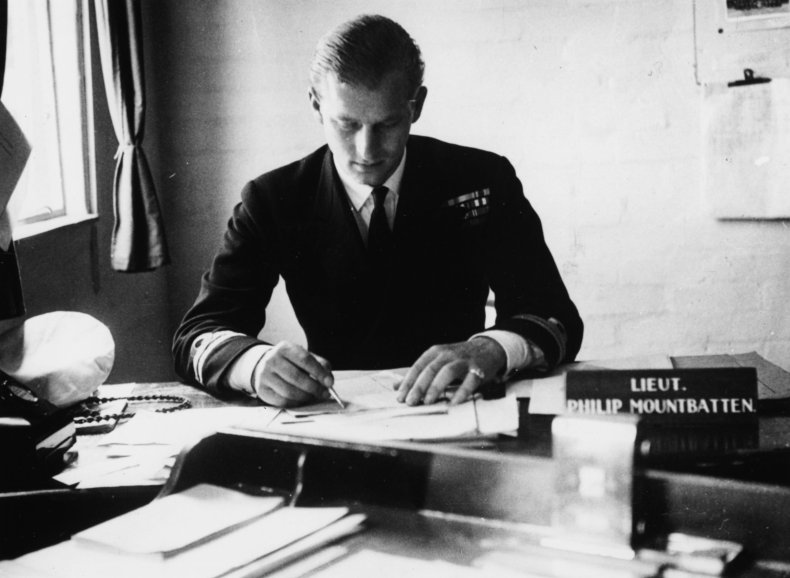 When they married in 1947 in a time of post-war austerity [former prime minister Winston] Churchill called the event 'a flash of colour along the hard road we have to travel,'" said royal commentator Richard Fitzwilliams.
"The Queen has been a beacon of stability since then with Philip as her 'strength and stay,' which has comforted the nation despite the seismic change."
The duo, at 96 (Philip) and 91 (Elizabeth), are gradually moving out of public life in their old age, allowing younger royals like their son Charles, first in line to the throne, grandsons William and Harry, and granddaughter-in-law Catherine to take over more duties.
Philip formally retired from public life over the summer. The Queen still remains firmly in place, but is taking on fewer strenuous engagements, such as a trip to the Commonwealth Games in Australia next year, where Charles will take her place.
Greek-born Philip has royal blood himself—he is a descendant of Queen Victoria, who ruled the U.K. in the late 19th century. He has never publicly complained about taking a back seat to the Queen and giving up his naval career, something commentators have often praised him for.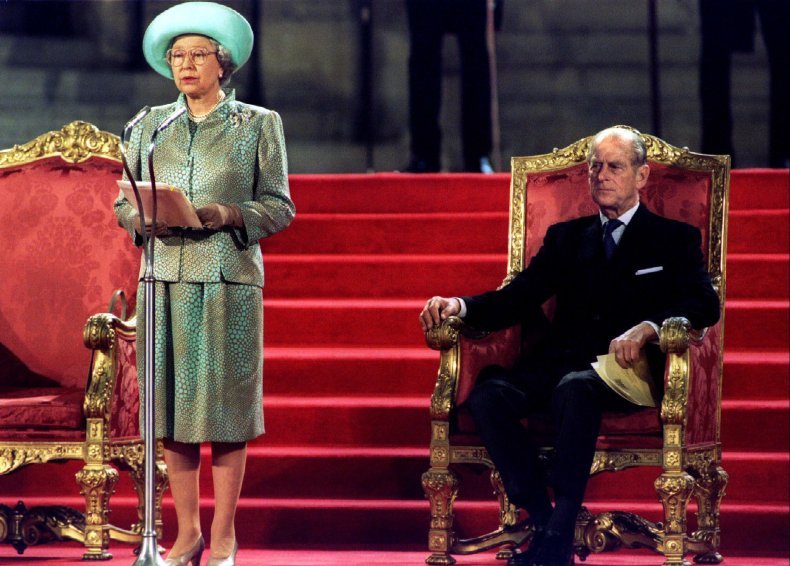 "The Duke's main purpose, in a role he would not have chosen, has been to support her and the institution of monarchy," Fitzwilliams said, "He has been abrasive and idiosyncratic but, above all, loyal."
Meanwhile, the Queen herself is said to be as supportive as possible of her husband. She recently watched a remembrance ceremony for Britain's war dead from the sidelines as, it was reported, she wanted to be by the retired Philip's side.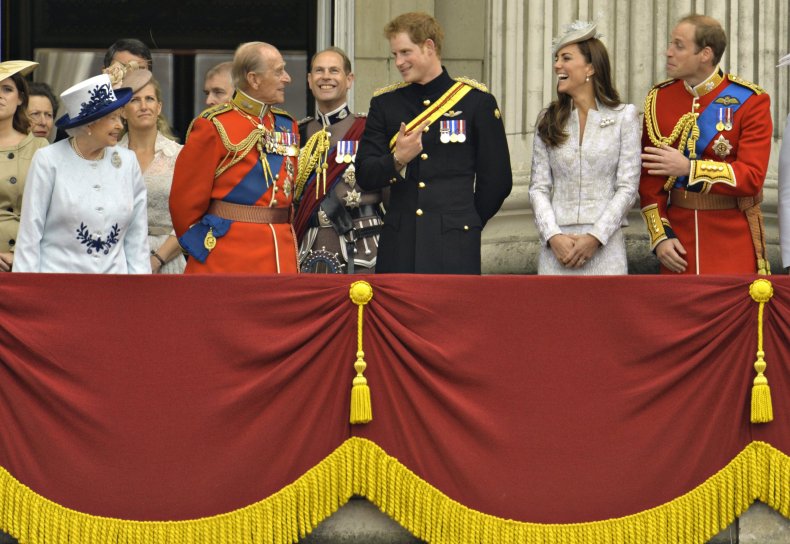 "The scale of their engagements and their dedication to duty have been amazing and they have also in recent years become role models for those of advanced age," Fitzwilliams said.
"They must be pleased looking to the future where younger members of the royal family, who had more of an independent start owing to their longevity, are so popular."