Queen Elizabeth II, 95, Tests Positive for COVID-19 Ten Days After Prince Charles
Queen Elizabeth II has tested positive for COVID-19 a little over a week after her son Prince Charles—but will carry on working with the virus.
The 95-year-old monarch, who has been vaccinated, is experiencing mild symptoms and will be in contact with her medical team, the palace said.
It comes 10 days after Prince Charles tested positive for COVID on February 10. He had seen his mother days earlier.
A statement, released to Newsweek, read: "Buckingham Palace confirm that The Queen has today tested positive for COVID.
"Her Majesty is experiencing mild cold like symptoms but expects to continue light duties at Windsor over the coming week.
"She will continue to receive medical attention and will follow all the appropriate guidelines."
The queen showed leadership throughout the pandemic, starting in April 2020 when she issued a rare public broadcast invoking her experiences during World War 2 as a rallying cry.
When Prince Philip died in April 2021, Elizabeth had a scaled down coronavirus-compliant funeral service in which she famously sat alone to maintain social distancing at St George's Chapel, Windsor, demonstrating she would follow the same rules as ordinary citizens.
Approaching 96 years old in April, she is known for her stoicism and the decision to continue with light duties is sure to set an example for fellow Brits hit by the virus.
Elizabeth experienced a health scare in the fall of 2021, canceling major public engagements including an appearance at the COP26 climate change conference in Glasgow and a visit to Northern Ireland.
It was hoped that 2022 would mark a better year for the sovereign as she celebrates 70 years on the throne.
The infection is the latest blow for Elizabeth's platinum jubilee year after Prince Andrew settled a Jeffrey Epstein-related lawsuit in which he was accused of rape.
Prince Harry is also suing the British Government over the decision to remove his police protection on visits to the U.K.
Prince Charles tested positive for coronavirus on February 10, the morning after an evening reception.
At the time, Clarence House said in a statement: "This morning The Prince of Wales has tested positive for COVID-19 and is now self-isolating."
The 73-year-old future king canceled a scheduled trip to Winchester, in keeping with pandemic rules in Britain, while wife Camilla, the Duchess of Cornwall, went ahead with a series of planned visits.
A palace source subsequently told Newsweek Charles had recently met the queen, who was at the time not showing symptoms and being monitored by medics.
Camilla then tested positive on Valentine's Day, February 14, but is not thought to be seriously ill, with the couple both being triple vaccinated.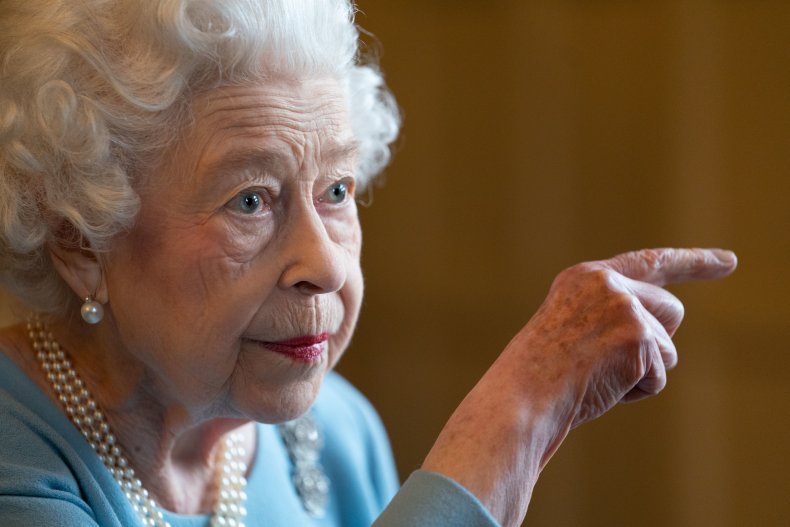 Update 02/20/22, 7:52 a.m. ET: This article was updated to include additional information.