Queen Elizabeth II Cancels Virtual Meetings in Fresh COVID Blow
Queen Elizabeth II has canceled scheduled online meetings as she continues to battle mild COVID-19 symptoms.
The monarch, 95, tested positive on Sunday and vowed to continue with light duties in spite of the virus.
She has now pulled out of the day's planned engagements, on February 22, though she will carry on with lighter aspects of the job, including paperwork from her famous red boxes.
A Buckingham Palace statement read: "As Her Majesty is still experiencing mild cold-like symptoms she has decided not to undertake her planned virtual engagements today, but will continue with light duties."
The Queen still has further engagements in her diary that have not yet been canceled and a decision will be taken closer to the time.
While the palace has stressed her symptoms are still mild, the news will likely intensify concern for Elizabeth due to her age.
Professor Paul Hunter, an infectious disease expert at the University of East Anglia, told Britain's PA news agency at the weekend: "With somebody in their mid-90s, even if they're triple vaccinated you are concerned that they could gradually deteriorate over coming days and so you would need to keep a very careful eye on them."
Martin Scurr, a family doctor writing in The Daily Mail, said: "The Palace has confirmed Her Majesty is triple-vaccinated.
"Yet it is also true that vaccines are less effective in the elderly, who have weaker immune systems.
"All this is some cause for concern, and if I were the Queen's GP, I would be listening to her chest twice a day to ensure she was not developing pneumonia."
The virus marks a major blow to the start of Elizabeth's Platinum Jubilee year when she is supposed to be celebrating 70 years on the throne.
The royals have also been hit by Prince Andrew settling his sexual abuse civil lawsuit out of court and Prince Harry suing the British government for removing his police security on trips to the U.K.
The Queen's positive test came ten days after Prince Charles came down with the virus and around a week after Camilla, the Duchess of Cornwall, tested positive on February 14.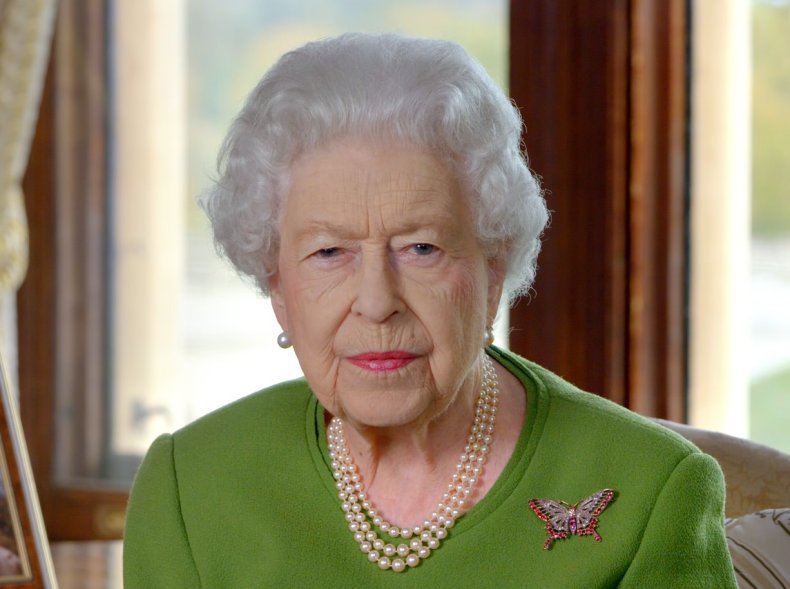 The Queen agreed a statement on flooding in Brazil which was released by the palace on Monday.
Signed Elizabeth R, her message read: "I am deeply saddened to hear of the tragic loss of life and destruction caused by the terrible floods in Brazil.
"My thoughts and prayers are with all those who have lost their lives, loved ones and homes, as well as the emergency services and all those working to support the recovery efforts."
A Buckingham Palace statement, released to Newsweek on Sunday, read: "Buckingham Palace confirm that The Queen has today tested positive for COVID.
"Her Majesty is experiencing mild cold like symptoms but expects to continue light duties at Windsor over the coming week.
"She will continue to receive medical attention and will follow all the appropriate guidelines."