Queen Elizabeth II Forced to Watch Royal Ascot Horse Race Festival From Home
Queen Elizabeth II watched her favorite horse race festival from home for the first time in 68 years as Royal Ascot took place behind closed doors.
The monarch has visited in person every year of her reign until now, and had to watch on television from Windsor Castle.
Less than seven miles away, the event got underway in front of empty stands while thousands of racing fans dressed up in their finest to enjoy the day at home.
Elizabeth wrote a message for the Ascot racecards which read: "I send my best wishes to the thousands of racing professionals and enthusiasts who will join me in celebrating this year's Royal Ascot.
"In these challenging times, we are once again delighted to welcome the best horses and jockeys from across the world and pay tribute to those who have helped make this race meeting possible.
"This year Ascot will feel different for many, as it is so often a chance for friends, families and colleagues to gather together and enjoy a shared passion.
"I am sure however, that with the valiant efforts of the organizers, owners, trainers and stable staff, it will remain one of Britain's finest sporting occasions and a highlight of the racing calendar.
"To everyone attending Royal Ascot, in person or virtually, I hope you have a most enjoyable and unique week of racing."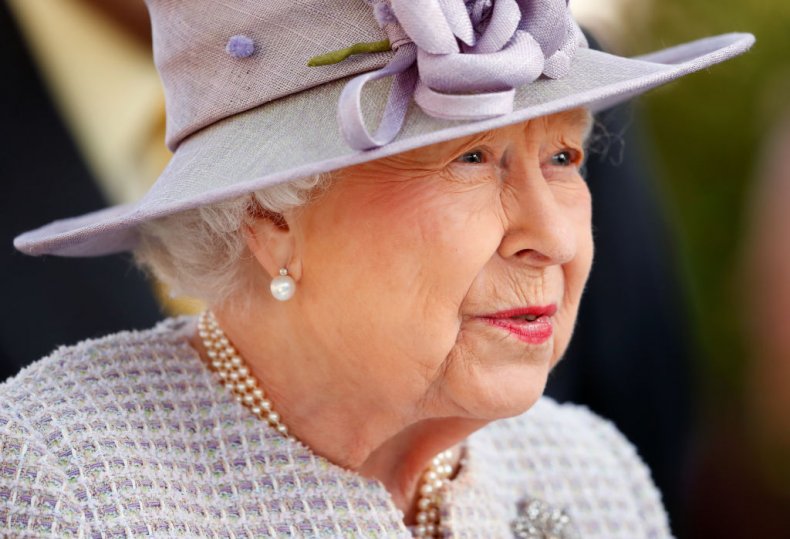 Royal Ascot is usually a festival of glamorous dresses, fascinators and smart summer suits enjoyed by many of Britain's favorite celebrities.
Zara Tindall, the queen's granddaughter, and rugby star husband Mike Tindall were among those to put on their finest for the occasion.
As the racing got underway, the rest of the royal family went back to work for the first time since lockdown left them conducting official engagements by video call.
Prince Charles spoke about losing his sense of smell after contracting COVID-19 in March as he was joined by Camilla, Duchess of Cornwall, for a visit to Gloucestershire Royal Hospital.
He told Jeff Mills, 47, a healthcare assistant from Cheltenham General Hospital, of his struggle with the deadly virus.
According to the Daily Telegraph, Mills said afterward: "He did speak of his personal experience, so first-hand experience for him.
"He also spoke about his loss of smell and taste and, sort of, still felt he's still got it now."
Charles said: "It's been a marvelous opportunity just to have a chance of seeing people I know have been doing so much – literally on the front line.
"And having to endure an awful lot of stress and strain in their wonderful way⁠—how they do it I don't know. But delivering everything in the most effective way."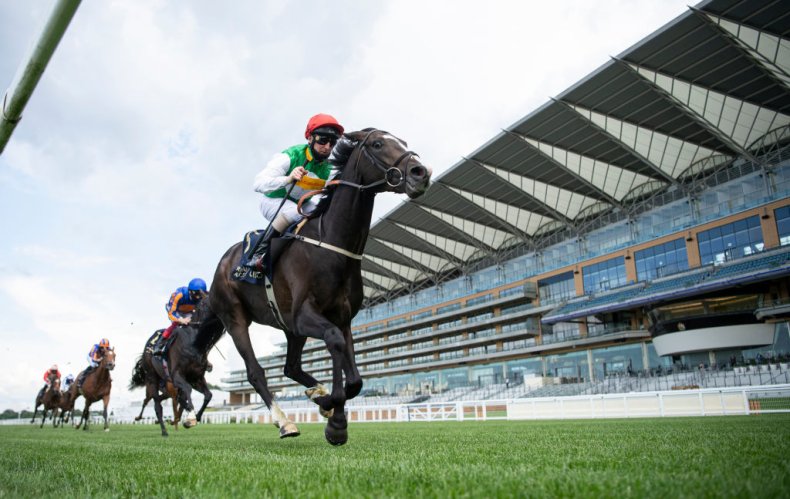 Prince William was quick to follow up as he visited King's Lynn Ambulance Station at the Queen Elizabeth Hospital near his Anmer Hall country retreat, in Norfolk.
A Kensington Palace statement read: "During the visit, The Duke heard about the work that has been carried out to ensure that the East of England Ambulance Service Trust has been able to continue to provide its services throughout the pandemic, including working collaboratively across blue lights services, and the personal measures which staff have taken to support these efforts.
"The crew also spoke to The Duke about the support that they have received from members of the public, local businesses and volunteering networks."