Queen Elizabeth II will give a special Victory in Europe (VE) Day 75th anniversary address to her country alongside a national singalong of a famous wartime hit.
Her speech will be at 9pm G.M.T. on May 8, to mirror the moment of her father, George VI's, radio address to the country marking the Nazi surrender to Allied forces during the Second World War.
She may well share her own memories of the day, when as a young princess she left the palace to join crowds dancing in the streets.
Britons are being encouraged to lean out of windows or stand on their doorsteps to sing We'll Meet Again, by Vera Lynn, which came to define public optimism amid World War II.
The 1939 hit was referenced by Elizabeth in her first coronavirus special broadcast, when she said: "We will be with our friends again; we will be with our families again; we will meet again."
The song carries the famous lyric: "We'll meet again, Don't know where, Don't know when, But I know we'll meet again some sunny day."
Prince Charles will also read from his grandfather, George VI's, diary from the day victory over the Nazis was declared.
In it, the king describes the Royal Family's appearance on the Buckingham Palace balcony.
U.K. children will hold 1940s tea parties at home under government plans for May 8.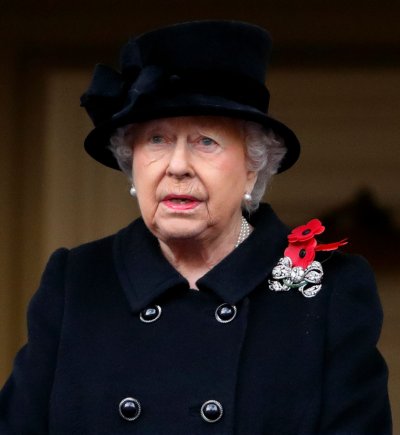 Plans to mark the day the Allies accepted the surrender of the Nazis have had to be changed due to the lockdown, with the Government working on ways to mark the date at home.
Other members of the royal family will also make calls to veterans to mark the anniversary, the Department for Digital, Culture, Media and Sport said.
Oliver Dowden, Britain's culture secretary, said: "We owe an enormous debt of gratitude to the greatest generation that served in combat and on the home front during the Second World War.
"Whilst we now need to celebrate VE 75 in our homes and on our doorsteps, rather than in parades and street parties, I know the nation will come together to mark this historic occasion.
"In these difficult times, acts of remembrance are even more poignant and I am sure that millions will want to join me to remember and give thanks to those who gave so much to secure peace, freedom and prosperity in Europe."
Bob Gamble, assistant director of commemorative events for the Royal British Legion, said: "As we face some of the most challenging times since the Second World War, now more than ever it is important to unite in recognition of people's service to the nation, just as communities did 75 years ago."