Queen Elizabeth II Just Gave Kate Middleton 'Dame Grand Cross' Insignia—Here's What that Means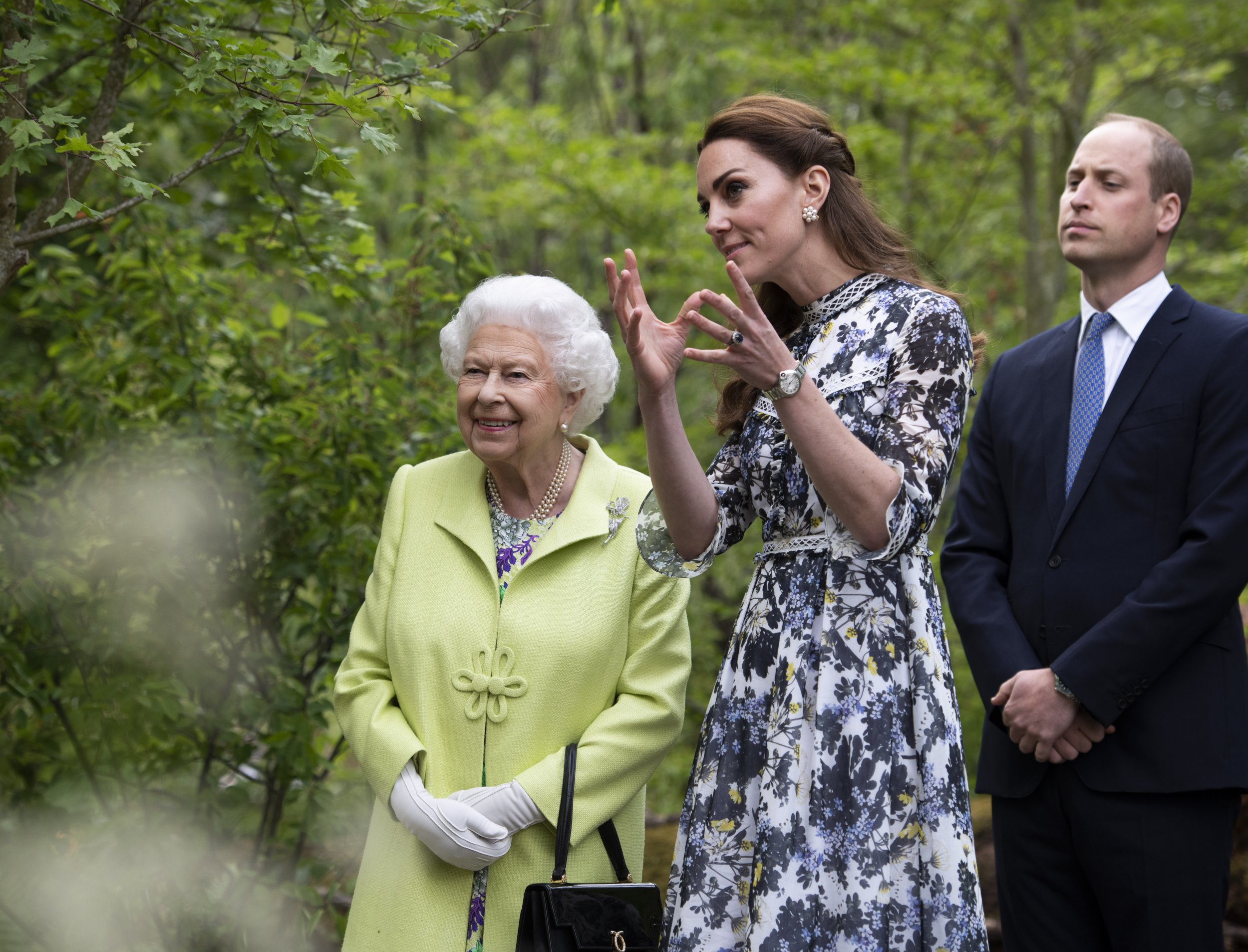 About three weeks ago, Queen Elizabeth II made Catherine, Duchess of Cambridge, a Dame Grand Cross of the Royal Victorian Order (GCVO)—the highest title of its kind.
This week, the British queen presented the duchess with the relevant insignia at a private ceremony, Hello! magazine reported. But what does Kate's new title actually mean, and what official regalia does it come with?
Appointments to the Royal Victorian Order recognize services to the sovereign, or in other words, the Queen. Unlike the more famous Queen's Birthday Honours—which are awarded annually to recipients chosen by a committee within the British government—appointments to the Royal Victorian Order are made personally by the monarch. As Hello! points out, this likely reflects Kate's strong relationship with her grandmother-in-law.
Set up in 1896 by Queen Victoria, the Order is often invested upon royal family members, officials in the Royal Household and those who have set up state visits. All citizens of the Commonwealth are eligible for investiture and, according to an archived version of the Royal Family's official website, the Order can also be conferred on foreign citizens—such as the Mayor of Nice, who received the Order in 1896.
The Queen can appoint as many people to the order as she wishes, and often does so after state visits, the website explained.
The Order has its own chapel: the Chapel of the Savoy, next to the Savoy Hotel in London. Its anniversary is celebrated on June 20, the day Victoria became Queen in 1837.
Several ranks exist below Kate's, including Dame or Knight Commander, Commander, Lieutenant and Member. Medals associated with the order may also be awarded. Those holding "Dame" or "Knight" positions can use the titles "Dame" or "Sir."
The reigning monarch sits at the head of the order, with several officers below her, including grand master (currently Princess Anne), chancellor, secretary, registrar and chaplain.
Kate joins other royals like Camilla, Duchess of Cornwall and Prince Philip, Duke of Edinburgh in becoming a Dame or Knight Grand Cross of the Order. Honorary Dames and Knight Grand Crosses include foreign nationals like the Vajiralongkorn, the reigning king of Thailand and Kamalesh Sharma, former secretary-general of the Commonwealth of Nations.
Members can be stripped of their titles in times of scandal. For example, Queen Elizabeth II's late art advisor Anthony Blunt lost his knighthood after it was revealed he had spied on behalf of Russia.
Kate will now be able to wear special regalia including a sash, badge and star, at formal events like state banquets, Hello! reported. She may wear the full garb when President Donald Trump travels to the U.K. for an official state visit in early June.